Ah, it's good to be up in the mountains again! Rishikesh is rich in fresh Himalayan air, beautiful clear river waters and any kind of spirituality you desire. Ever since The Beatles came here in 1968 to attend a Transcendental Meditation course at the ashram of Maharishi Mahesh Yogi, the town has been firmly on the radar of Westerners wanting to explore Indian spirituality. In addition to this, The Fab Four wrote a large part of the White Album here, and many people come to walk in their footsteps and see where they stayed.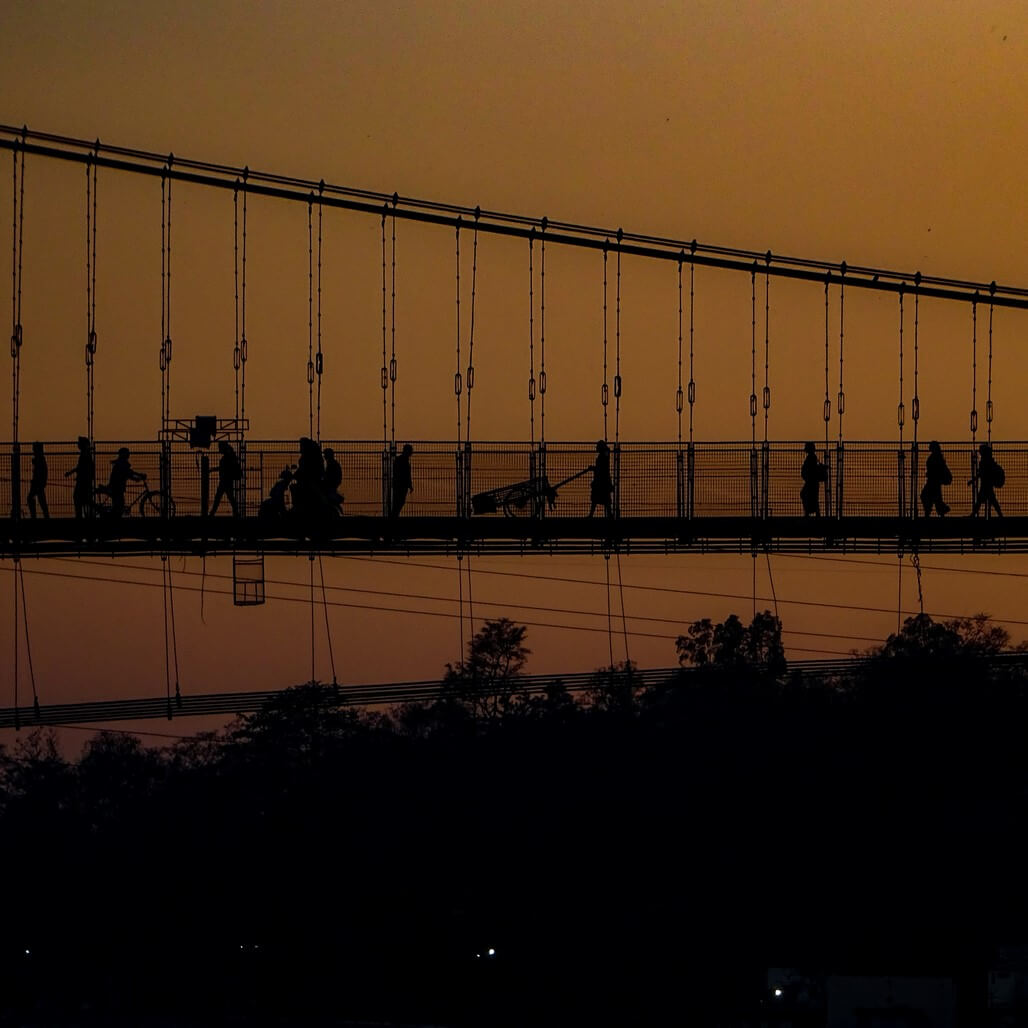 Most of the action takes place outside the centre of the town, a few kilometers up the river in an area called Laxman Jula (which is also the name of the beautiful and slightly unnerving bridge which sways ever so slightly as you cross the Ganges, hemmed in on all sides by beeping scooters, napping cows, selfie snapping visitors and scavenging monkeys. A walk across here is not a relaxing experience!) Guesthouses, restaurants, temples and yoga centres rise up high on each side of the river, boasting amazing views of the turquoise waters and Himalayan foothills. Given that it took us 25 hours to reach Rishikesh from Bundi, and our journey included two trains, two tuk-tuks and a bumpy local bus, we opted to take it easy for our first day here and just wandered around the streets taking in the sights and sounds.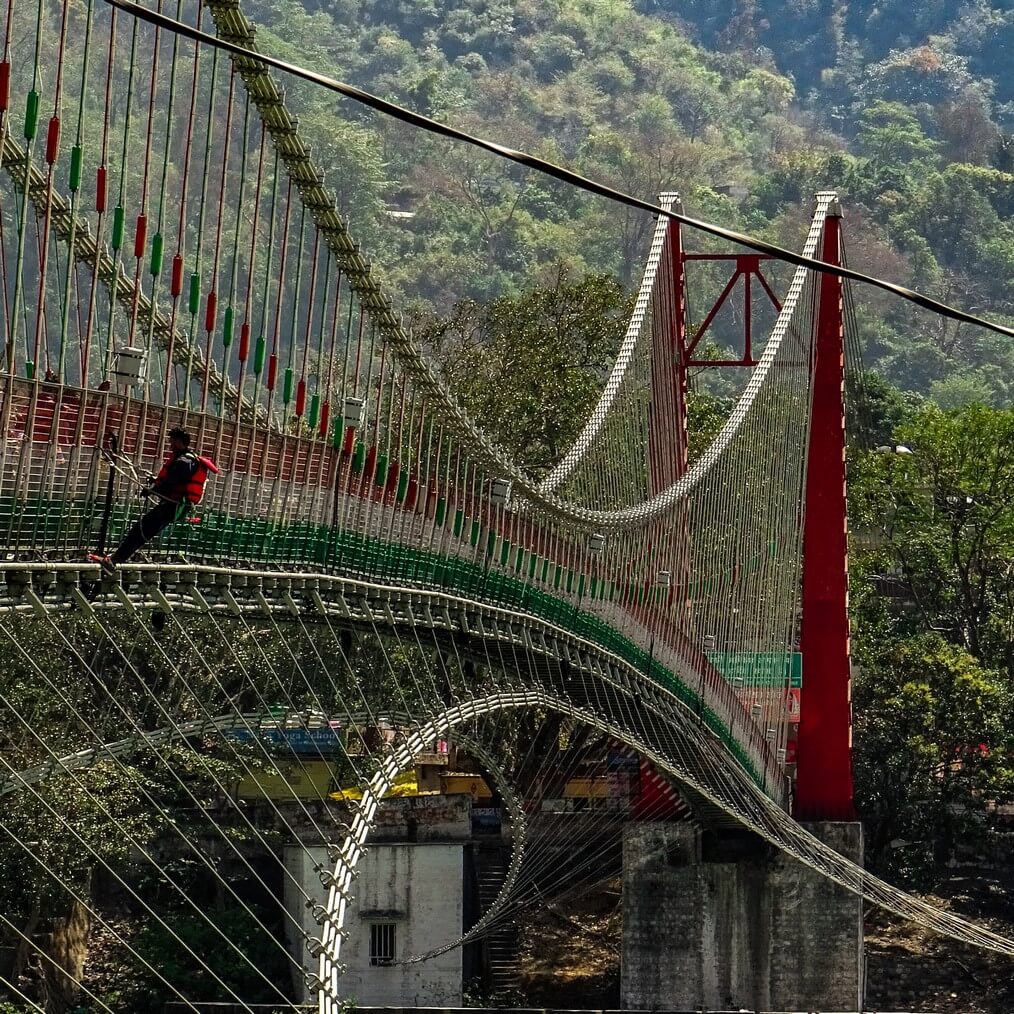 Rishikesh is a health-enthusiast's dream – on every corner there is a cafe boasting a menu including vegan delights, healthy smoothies, gluten-free dishes, organic salads, turmeric lattes, Ayurvedic teas…you name it, if a hipster in London is eating it, you can find it here. Nowhere else in India have we seen so many options and so many different diets catered to. The cafe where we had breakfast everyday offered a range of different seeds, chia, flaxseed etc to sprinkle on your porridge – which you could have made with oats, or amaranth, or buckwheat, and soya milk. Rishikesh also caters to your mind and body as well as your stomach – there are innumerable yoga schools offering all different styles. You can go on a meditation retreat, balance your chakras (whatever that means) and even have a colonic. On our first evening we were enjoying a coffee outside a cafe when a passerby thrust a leaflet for a tantric workshop into our hands! Err, no thanks.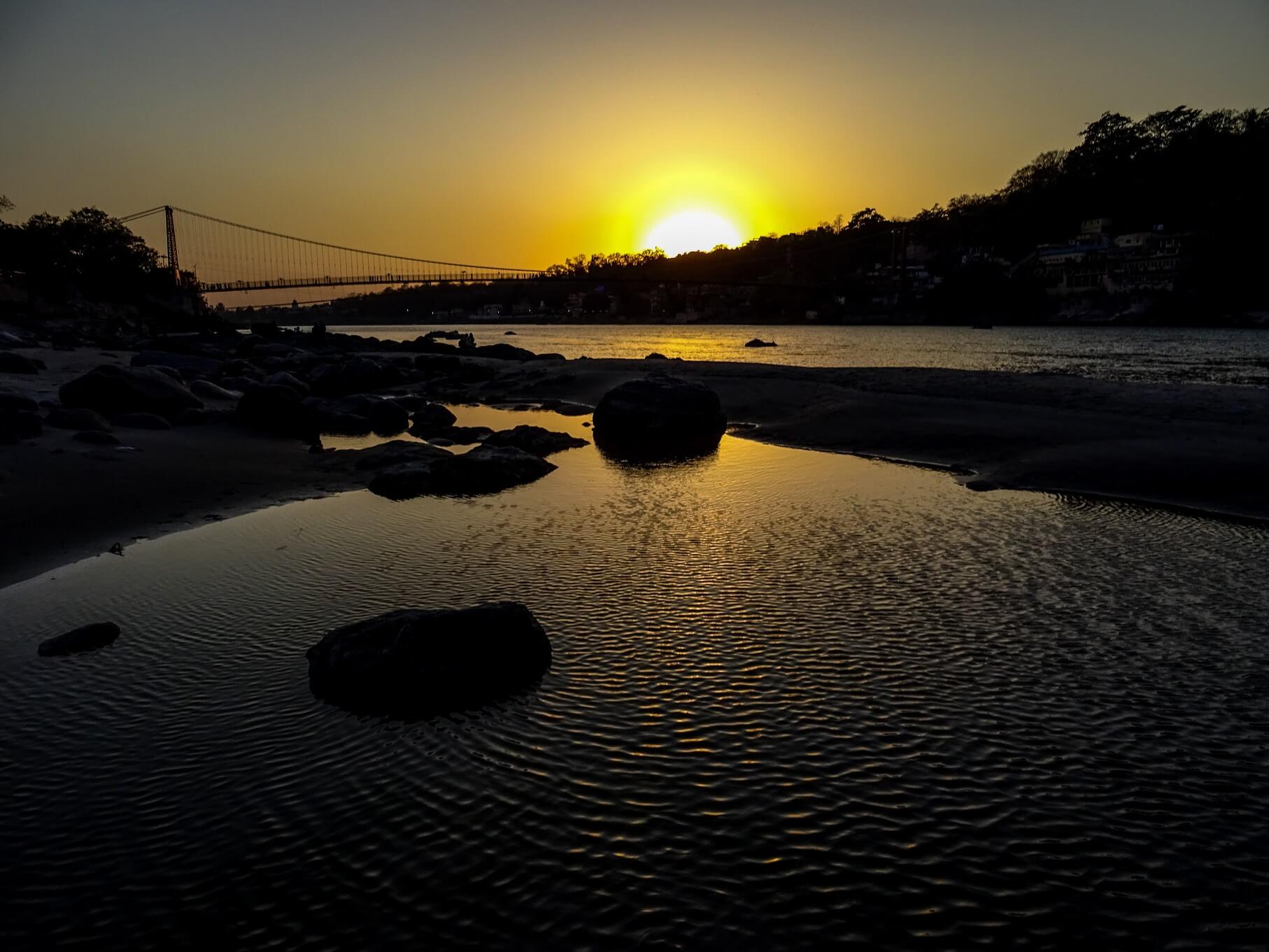 It's a lovely place just to walk along the river and take everything in, and a great spot to find a shady bench and people-watch. Rishikesh attracts all manner of people from all over the world, whether it be Hindus on a pilgrimage to Mother Ganges, worn-out Westerners in search of relaxation and enlightenment, or adventure junkies wanting a slice of Himalayan action. Here you can bungee jump, trek, ride a zip line or go white water rafting, you can stay in an ashram and get up close and personal with yourself, or you can just dip a toe into the world of yoga. For us, we spent most of the time enjoying walks by the river, eating great food and drinking delicious smoothies.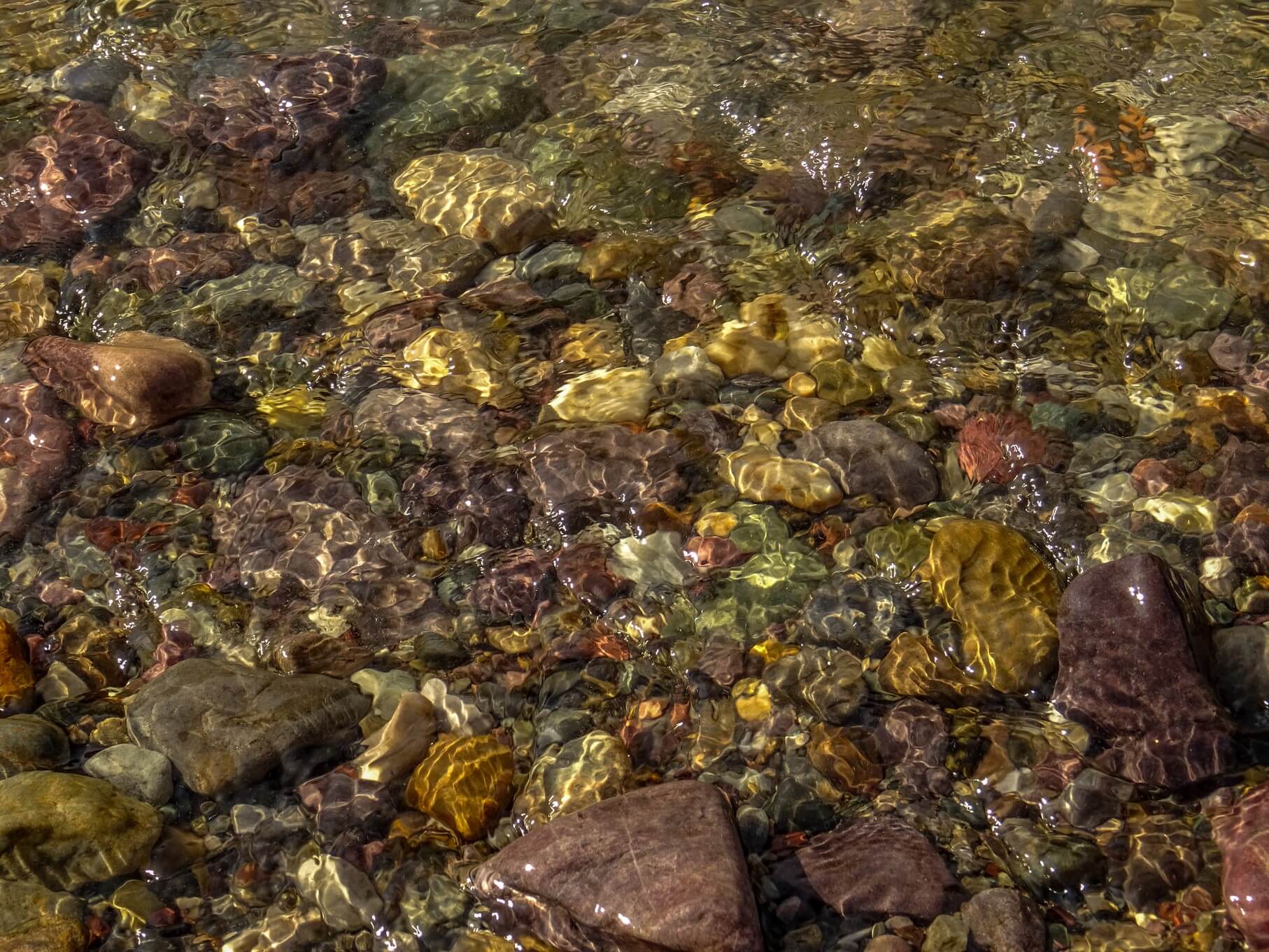 You can still visit the ashram where The Beatles stayed, and we decided to walk the 3.5km along the banks of the Ganges to get a closer look at this famous place. Our guidebook said it was 100 rupees to enter, but we should have done our research online as we were staggered to find that the entrance fee was 600 rupees! This seemed a bit too expensive to us, considering the ashram is now overgrown and unused. Even though I'm a huge Beatles fan we reluctantly gave it a miss. Nevertheless we enjoyed the walk! I can imagine the band walking the same streets. We also had lunch in one of the cafes that they apparently visited.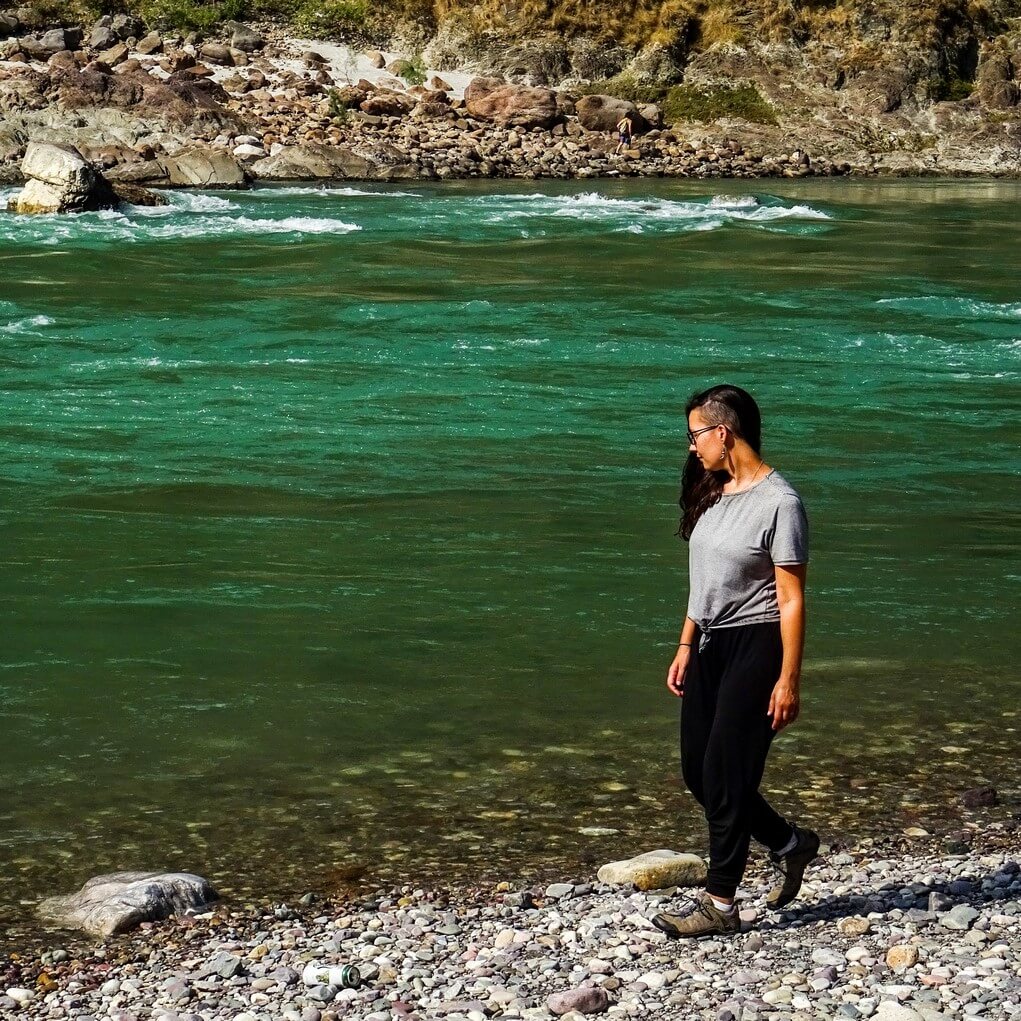 The following day we walked in the opposite direction, and further up the Ganges we found a spot where we were able to clamber down the bank and sit on a small pebble and sand beach. It was quite an experience to get up close and personal with this mighty river which means so much to so many people. There were warning signs that this was a religious site and not a picnic spot!  There were also warnings not to bathe as the current is quite strong. It was difficult to believe that this was the same river as the one we had seen in Varanasi. The fresh, sparkling water is bright and clear. I can't imagine what it must go through on its journey from here to Varanasi to end up as the stinking polluted river that we saw all those months ago. It is one of the most polluted rivers in the world – apparently it has 100 times the official acceptable limit of human waste when measured near Varanasi. Hindus worship the Ganges as a Goddess and so cannot accept that it is anything other than pure, despite the evidence to the contrary, so environmental initiatives to clean up the river have struggled to gain support. Yet here in the foothills of the Himalayas, I happily ran my hands through the clean, clear water.
Our next stop is Amritsar, a more manageable 8 hour train journey away. We're counting down the days now until we leave for Thailand and the next leg of our adventure on Thursday. India is a special country and will always have a place in our hearts, but it is also starting to try our patience just a little!
C & D xx
Our Top Tips for Rishikesh
There are loads of hostels to choose from, of similar prices. We stayed at Into The Unknown hostel which was 315 rupees for a dorm bed – the location was great and the guys were friendly. They offered free yoga every morning. The water was a bit dodgy though and kept cutting out mid-shower!
Ira's Kitchen and Tearoom is THE BEST for breakfast – try the muesli and fruit bowl. Also proper coffee!
Tat Cafe has great fresh juices and smoothies, and awesome healthy options. They also had two puppies, decent wifi and the most incredible view.
There are lovely riverside walks in either direction on the east bank of the river – try going left from Laxman Jula bridge for peace and quiet or right from the bridge for people watching and action!