Ambling Around Amazing Amritsar
From one holy city to another – this time the Sikh's holy city of Amritsar, the home of the magnificent Golden Temple. The journey from Rishikesh was the final sleeper train of our India trip and although we were thinking that we had this whole 'sleeping on trains' thing nailed, unfortunately our fellow passengers had other ideas. For some unknown reason, the people next to our berth decided to stay up and have a loud conversation at 2am instead of sleeping like every other normal person on the train. Not even my finest death stare helped. Coupled with the fact that the window shutter next to us was broken and wouldn't close all the way (you get what you pay for when you rough it in sleeper class!) we had a fairly cold and noisy night. But we arrived into Amritsar on time and found our way to our hostel really easily – and it turned out to be one of the best we've stayed in!
After a few hours sleep and a shower, we were starving and eager to head out and explore the self-proclaimed food capital of Punjab. Spoilt for choice, we found a small local restaurant where we had a tasty thali while rubbing shoulders with Amritsar residents. The main attraction is of course the Golden Temple but since we were fairly sleep deprived we decided to save that for the next day, and instead we spent the afternoon in the fascinating Partition Museum. Located in the renovated Town Hall, the exhibits were thoughtfully laid out and provided lots of information in different formats. The timeline of events leading up to Partition and the aftermath was explained clearly, but also added to with lots of first-hand accounts and displays which brought history to life. It was quite a sobering visit, particularly when you realise that it is something which still has an impact on the country today – it's still so recent that people are alive who lived through it, or have grandparents and parents who have passed on first hand accounts. As British citizens, it was a strange feeling – obviously it was before our time but we felt a mixture of guilt and anger at the legacy of colonialism and some of the horrible things that our country has been responsible for.
Amritsar has some amazing restaurants, but it's also famous for its street food and in the evening we sampled what was on offer right on our doorstep (we were too hungry and tired to go further afield!) After a hot, freshly made paneer kathi roll each, we pretty much collapsed on our beds and went straight to sleep.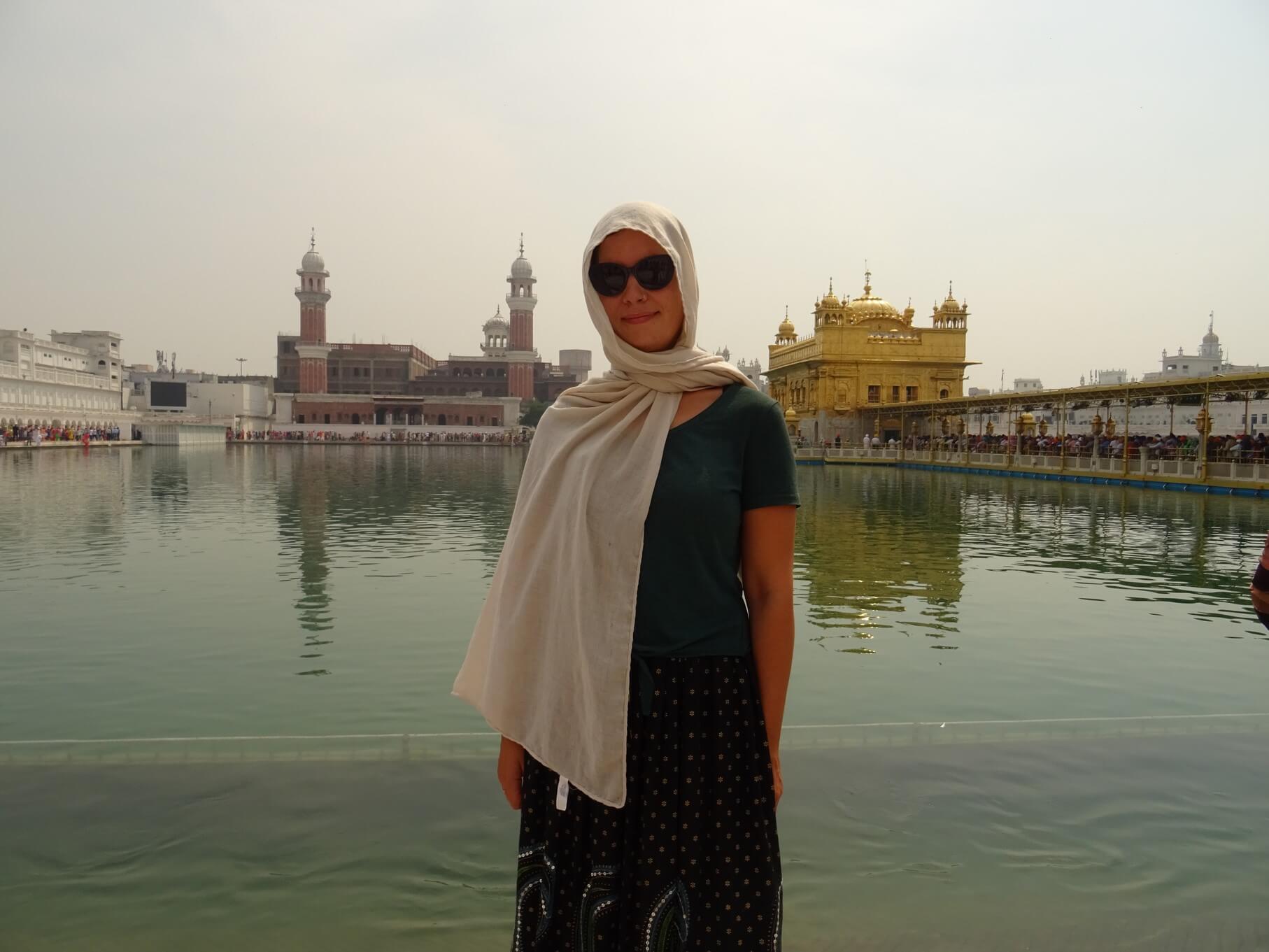 The following morning we visited the memorial gardens at Jallianwala Bagh on the way to the Golden Temple. Again this was a fairly sombre place to visit but one which we felt was necessary – I have to admit I knew nothing about the massacre which occurred at Jallianwala Bagh in 1919 so I learned something new. The gardens hold a memorial and an eternal flame, to commemorate the victims. On 13th April 1919, Colonel Reginald Dyer ordered his troops to open fire on a crowd of people who had gathered to protest the arrest of two national leaders. The area was enclosed with no escape route – the troops fired for around 10 minutes and an estimated 1000 people were killed and a further 1500 injured. Hundreds jumped to their death in a nearby well to escape the firing. Colonel Dyer maintained that this was justified, and although his actions were later condemned by the British government, the UK has never apologised for the massacre.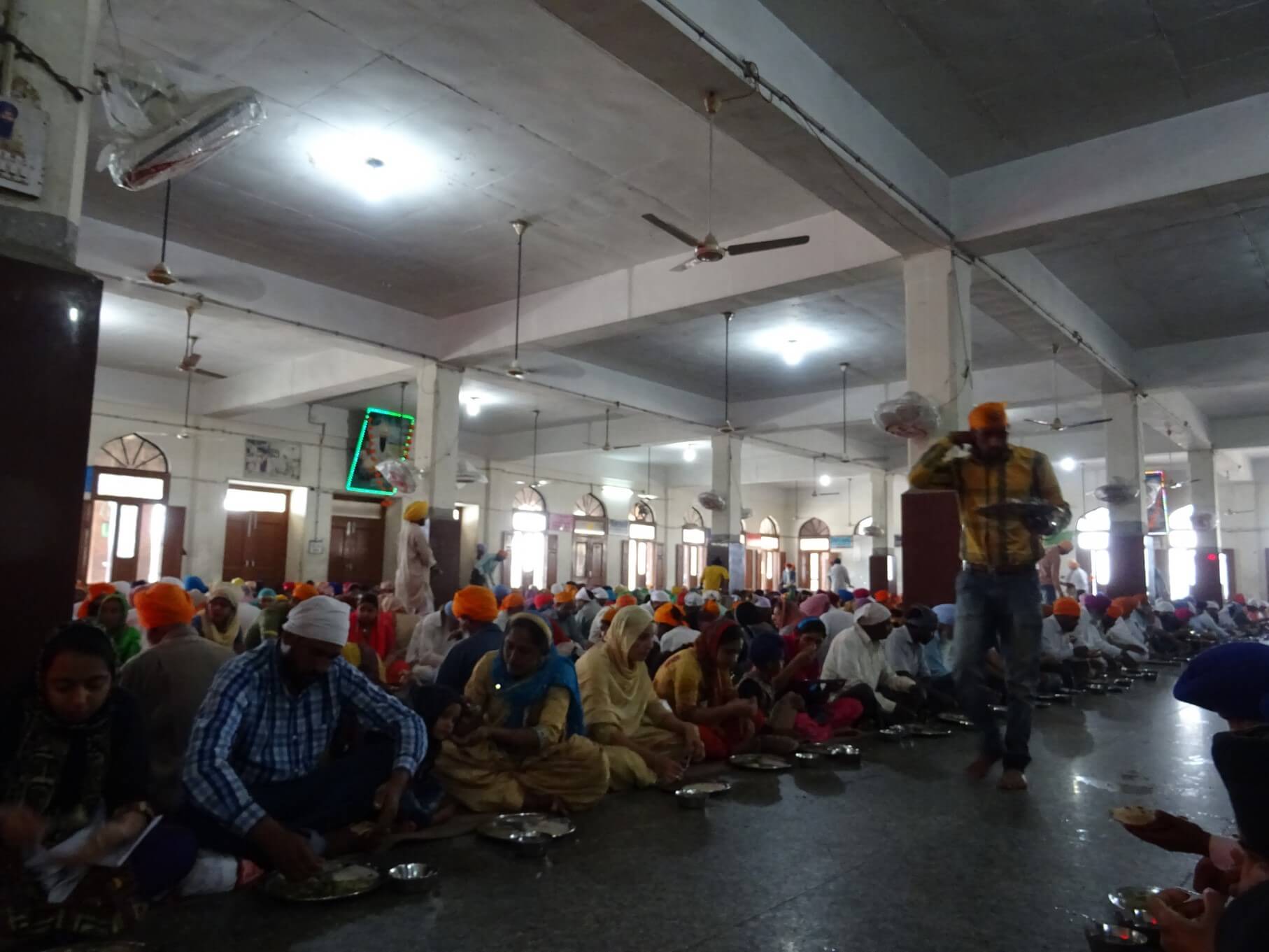 In a subdued mood we headed to the Golden Temple. Anyone entering the temple complex must cover their hair, so I donned a pashmina over my head and David purchased a very snazzy bright orange headscarf from a street vendor. You also have to remove your shoes and check-in any bags, and then walk through a small pool to cleanse your feet. But as soon as we walked through the entrance, all that was worth it. The temple is absolutely beautiful, and the atmosphere inside the courtyard is so peaceful. It felt like the only place in India that we weren't hassled, everyone was just going about their business, paying their respects and taking a dip in the sacred water. We also had lunch in the communal kitchen (langur) within the temple complex. This amazing venture feeds up to 100,000 people every single day, for free (or for a donation) and is entirely run by volunteers. Everyone is welcome regardless of religion, race or ability to pay. It truly is a remarkable thing, it runs like a well-oiled machine and the food is delicious too!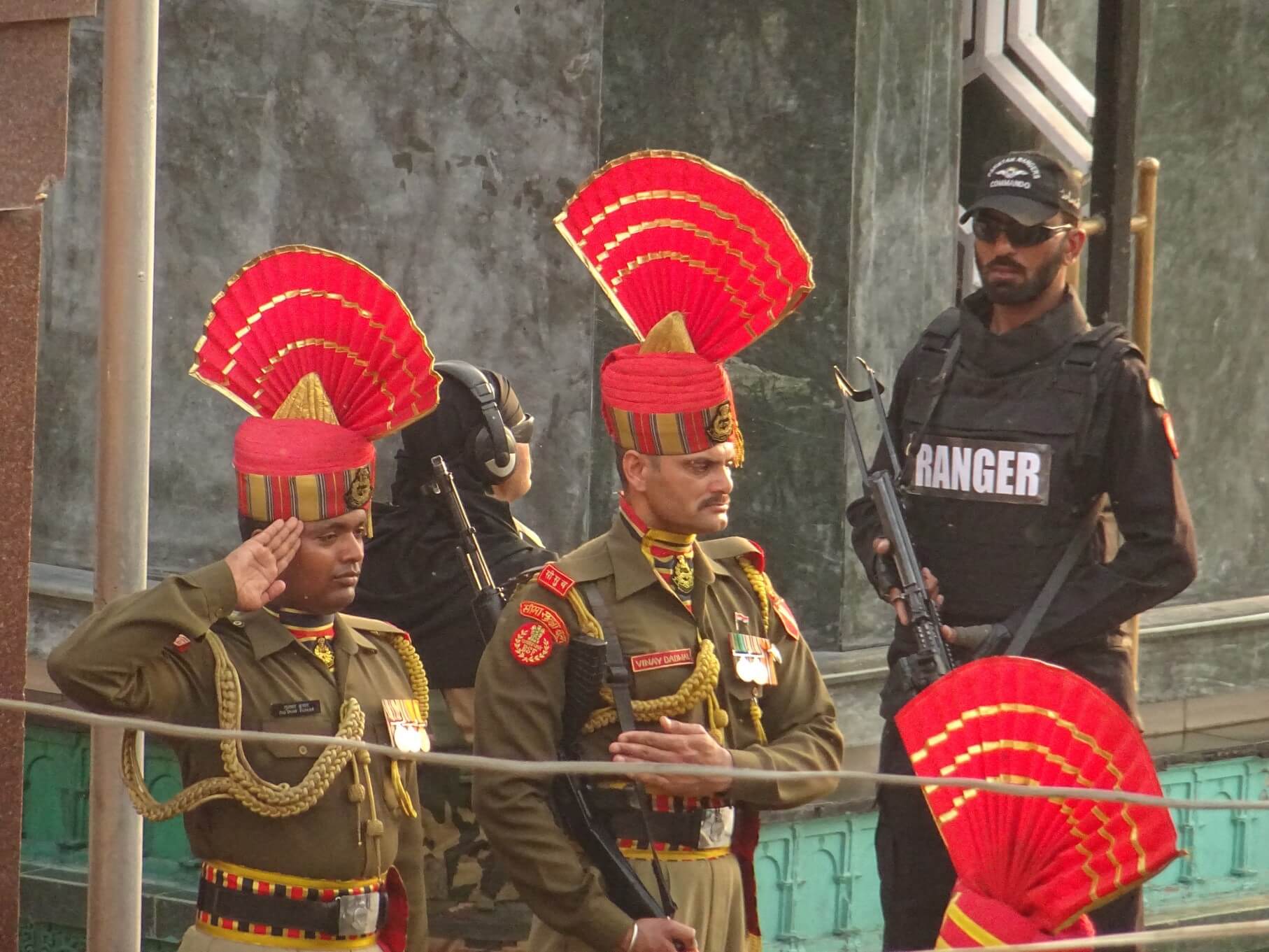 In the evening we joined a trip to the India-Pakistan border, run by our hostel. Every evening the two countries perform separate ceremonies on their own side of the border, culminating in the lowering of the flags at the end of the day. Honestly, it's kind of bonkers – there is a small area of stadium style seating and the crowds are whipped up into a patriotic fever on each side of the border – clutching their respective flags, chanting and cheering. There's dancing, giant flag waving, and some manoeuvres by marching soldiers that wouldn't look out-of-place in Monty Python's Ministry of Silly Walks. For two nuclear powers, who don't like each other very much, to meet each side of the border and wave flags at each other every evening seems pretty bizarre!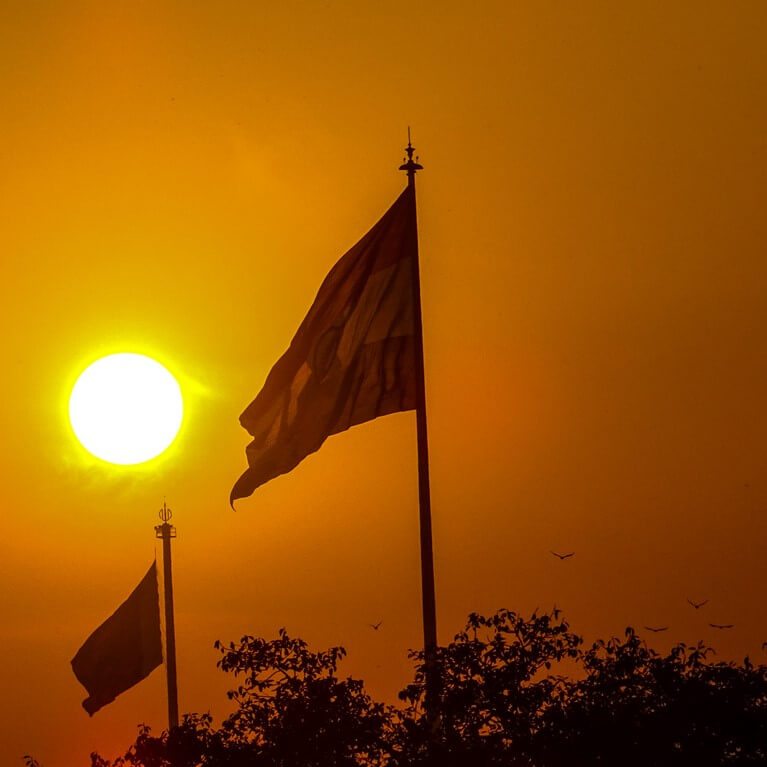 We really enjoyed Amritsar, in fact it was probably one of our favourite cities in India. It was also our final destination, as we then hopped onto a train back down to Delhi in readiness for our flight to Thailand.
Farewell India – it's been a blast! C & D xx
Our Top Tips for Amritsar
We stayed at Jugaadus Hostel and it was awesome – one of the most social hostels we've visited, they run lots of affordable trips and the owner, Sanjay, is making an effort to establish it as an eco-friendly place. We paid 450 rupees each for dorm beds and breakfast is available on a donation basis
Brothers Dhaba is an awesome vegetarian restaurant that serves up cheap tasty thalis and other dishes in the centre of town.
A visit to the Golden Temple is a must – it's free to enter and the baggage/shoe counters are free too. Be prepared though, you need to have your legs and shoulders covered as well as your head. If you don't have a scarf there are vendors all around selling small bandanas for 10 rupees.
The Partition Museum costs 250 rupees and is well worth the entrance fee, it's really well put together and full of information.