Three Days in Ipoh: Where the Street Art is Hip-o
After the peace and quiet of the Cameron Highlands, we headed back to the city heat, to spend three days in Ipoh. Staggering off the bus, we couldn't help but notice the complete lack of hassle. It struck us that Malaysia is one of the least pushy countries we've been to so far. Usually when travelling in Asia, the moment you get off a bus or a train, you'll be surrounded by taxi or tuk-tuk drivers clamouring for your business. Often before you've even managed to find your bag or get your wits about you! Here we were left to wander the bus station and order a Grab (Asia's answer to Uber) without a single person trying to sell us something. It was certainly a breath of fresh air after some of the places we've visited!
Here's what we got up to over three days in Ipoh. You can scroll to the bottom for our top tips, or look out for the restaurant names in bold throughout.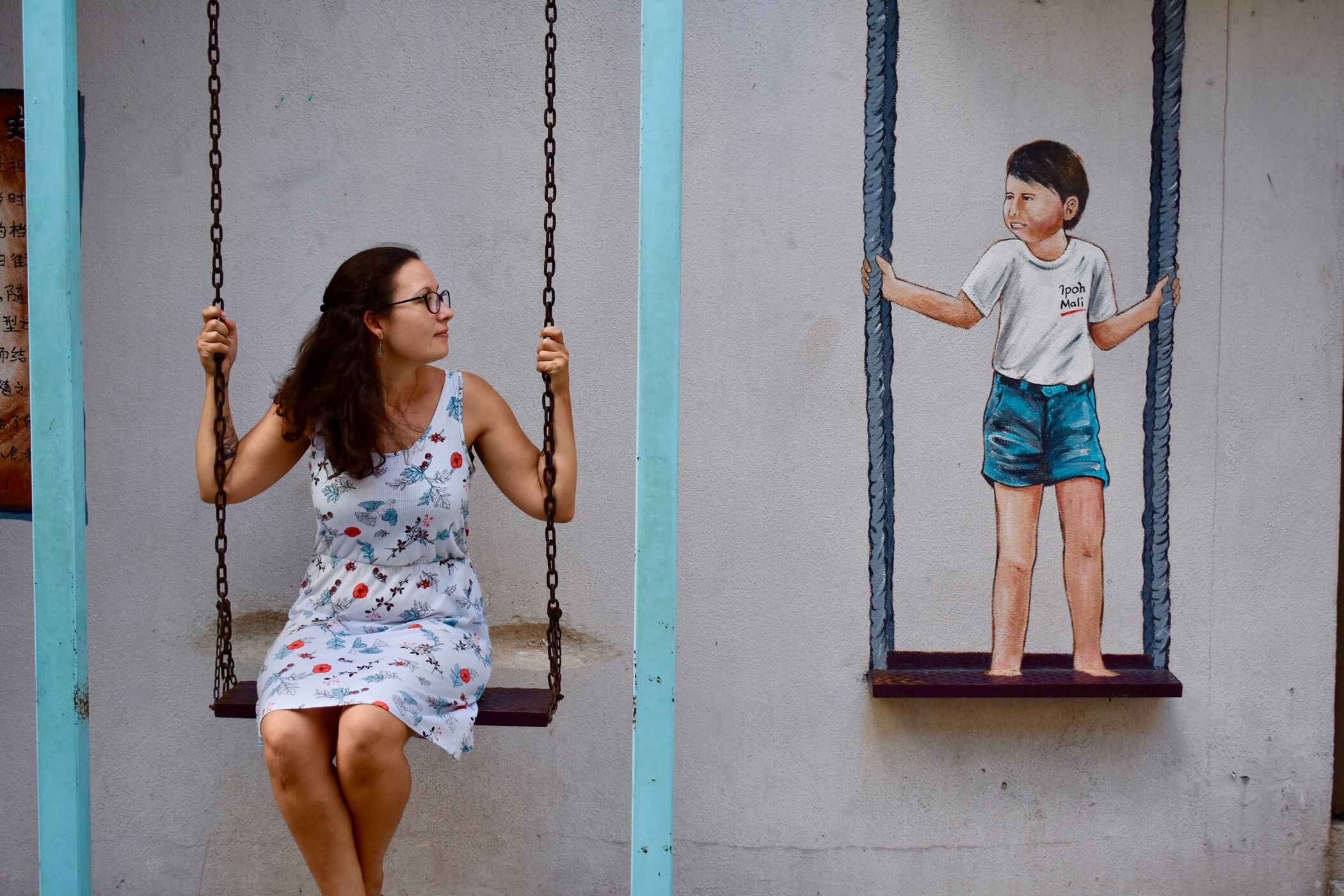 Three Days in Ipoh: Day One
Ipoh is a funny sort of city. It's quite large and spread out, and not necessarily an obvious target for tourists. There's not really one 'key' sight to see. It's not massively pedestrian friendly. Our taxi driver told us that until recently it was thought of as a 'retirement city' full of old people. And yet..Ipoh is going through something of a reinvention. The tourist board has invested loads in advertising it as a destination. The cute old town, with its crumbling, overgrown buildings has been filled with street art installations. There is now a 'heritage walk' for visitors to follow, discovering the area for themselves. There are new cafes, restaurants and craft stalls everywhere.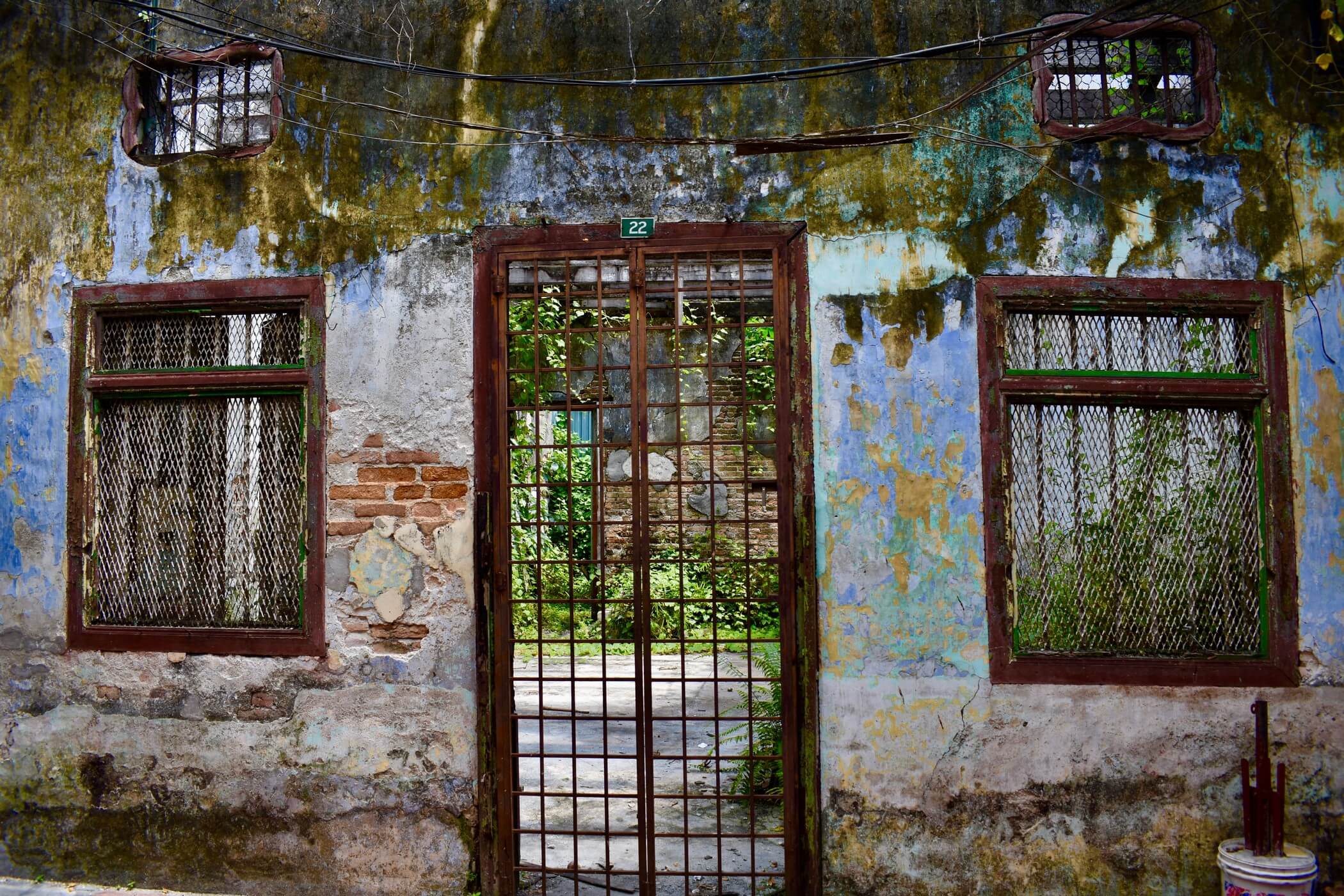 But first – food! We made the stupid mistake of booking a place to stay which was really far out of town. When will we learn to check these things? The only redeeming feature turned out to be that it was 2 minutes walk away from an amazing restaurant – Vegan Delights. Not only is this restaurant 100% vegan, it is also staffed by mainly deaf staff. Amidst pretty decor including framed pictures of sign language characters, you write your order on a form and take it to the counter to pay. The menu has lots of choice from Western food such as veggie burgers to Japanese set meals and Thai curries. They even had vegan cake! Yum! I had 'duck' in ginger sauce and David had a Tom Yum soup that had him sweating and panting, much to the amusement of the staff.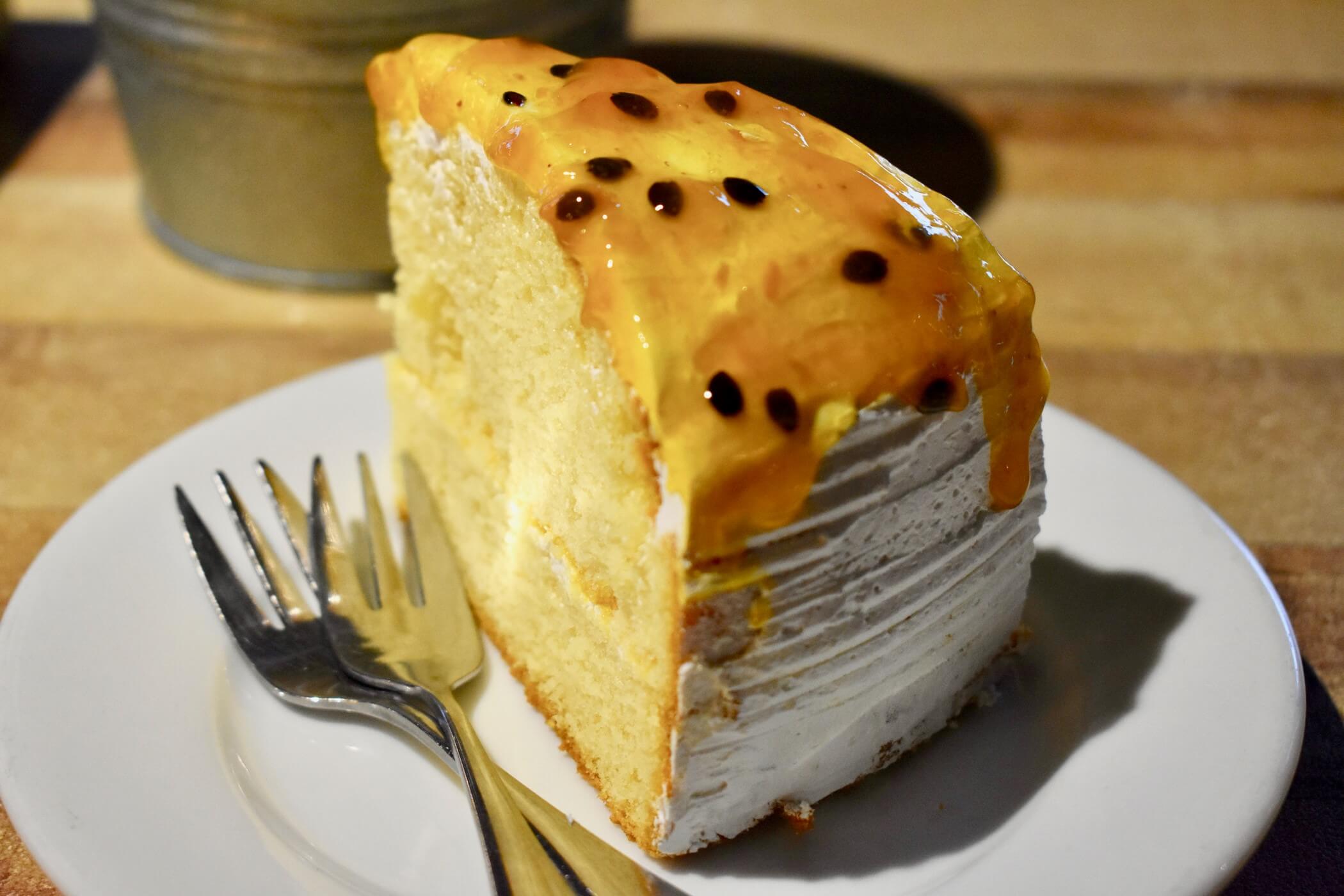 Street Art Treasure Hunt
Full of energy from our delicious lunch, we started our exploration of Ipoh's old town in mural lane – a whole side street filled with different street art pieces. Although some of it looked a little old and in need of TLC, other parts were new or not even finished. It was really fun to walk up and down and see all the different styles and themes.
Next we headed over the river and plunged straight into the narrow network of streets that makes up the heritage trail. It was a little confusing – they say there are maps available for a self-guided walking tour, but the few places we asked didn't know what we were talking about. Map-less, we decided just to wander and try to spot as many interesting things as we could!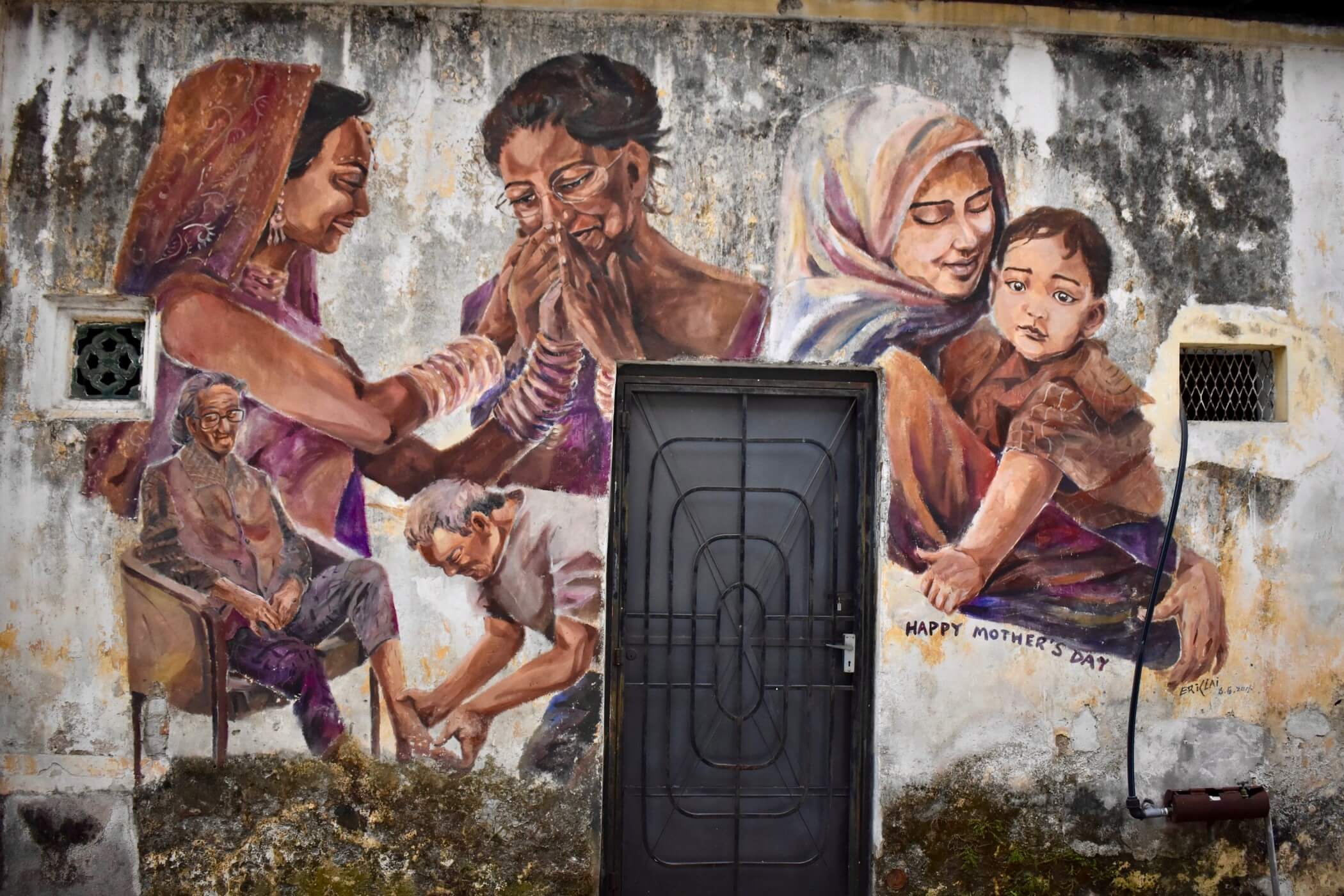 There are a few 3D art pieces which are great fun. Because Ipoh is still not massively touristy, we usually had plenty of time to take pictures and do silly poses without a queue forming! A tour group did watch on in amusement while we attempted to get a shot of me jumping up into the air, much to my embarrassment. There are many narrow alleyways where the old shops and houses are crumbling into disrepair and disappearing into a blanket of ivy. It's all very atmospheric. We did feel like we had walked for miles around and around this small area on a treasure hunt!
We ate dinner at Thin Hei Vegetarian – another Chinese veggie place with a huge menu of mainly mock-meat dishes. I had mushrooms in black pepper and David had a spicy and delicious mixed veg curry. The atmosphere was a bit odd since we were the only people there in quite a large space, but the food was great!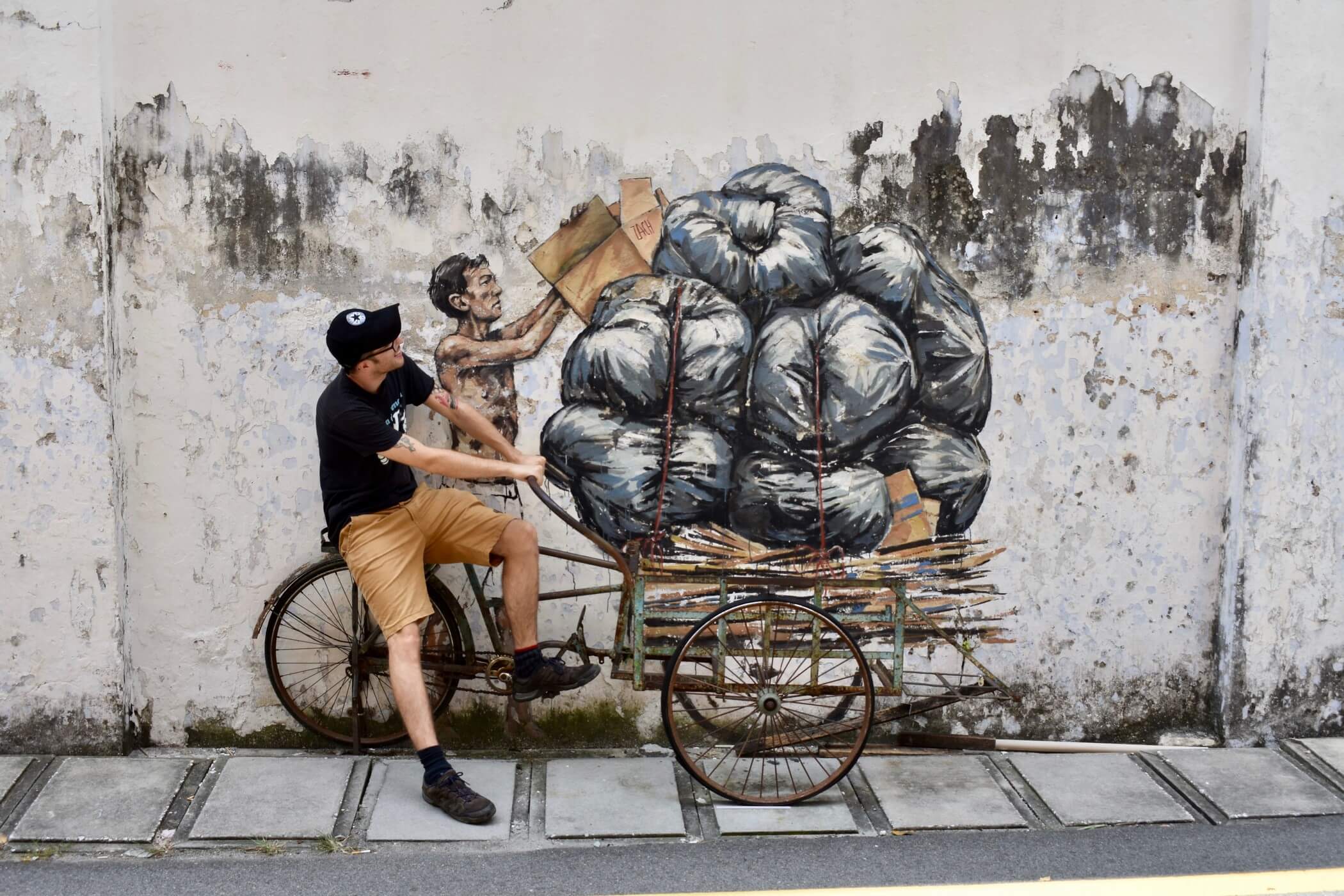 Three Days in Ipoh: Day Two
Although we only had three days in Ipoh, we felt like a day off from being 'travellers' on Saturday. So we did what a lot of local families might do on a weekend. We headed to the mall and watched a film at the cinema! But not before another visit to the awesome Vegan Delights for lunch. This time I sampled their 'lamb' burger (great burger patty, but the rest of it not very exciting) and David went for their special of the day, a 'mutton' curry which smelled incredible and tasted pretty good too!
Blasted by the wonderful air conditioning at Ipoh Parade Mall, we headed excitedly down to the basement where there is a huge supermarket. Does anyone else love looking in foreign supermarkets, or is it just us? We zig-zagged up and down the isles, picking up things and reading the ingredients (under the watchful eye of a slightly puzzled security guard!). We even found some dairy-free chocolate, which I probably got far too excited about!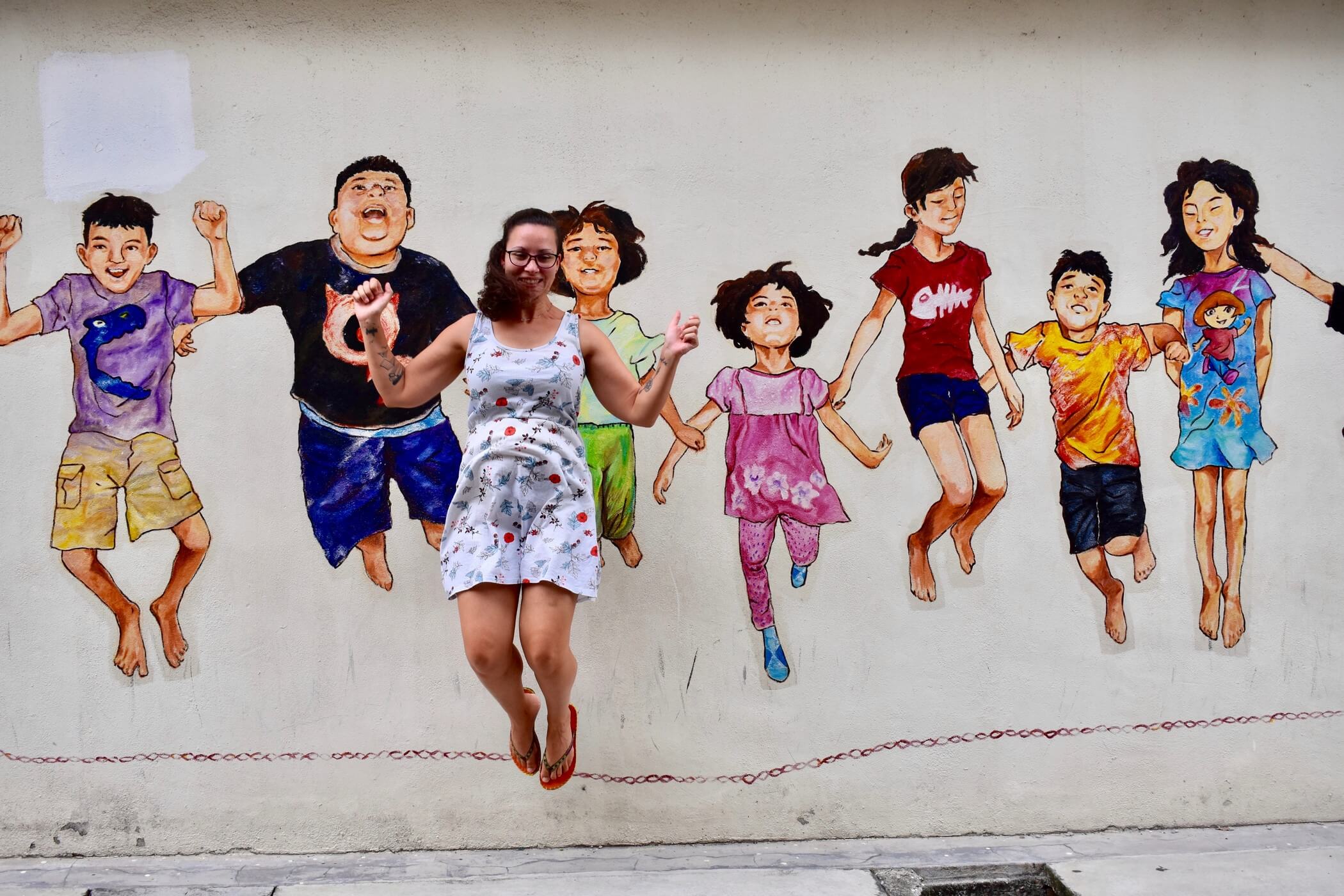 The chocolate was gone in record time, as we settled down to watch Christopher Robin in the cinema. We didn't have high hopes for the film, but actually we loved it. It was fun and silly, and brought us back to our childhoods. And just like Pooh, as the credits rolled we were in the mood for a little something! We'd scoped out the salad bar at Jaya Grocer earlier that morning, down in the basement. We had really yummy potato wedges with couscous salad and mixed roast veggies – very healthy! The day was finished off with a cold Tiger beer in a bar and then a warm evening walk home. All in all, a very good 'day off'!
Three Days in Ipoh: Day Three
On our final day, we ventured out of the city a little way to see one of the other major draws to this area – the cave temples. We had planned a budget-friendly lunch of instant noodles, since we discovered some in the supermarket the day before that were free of meat, fish sauce AND palm oil (a bigger ask than you might think!). We opened up all the packaging, only to discover the hot water machine outside our room was busted. Downstairs, reception was like a ghost-town, so we couldn't ask for any hot water. All this to say, we ended up at Vegan Delights for lunch, for the third day in a row. Such a hardship (not!)
The public transport system here seems really good. We rocked up to the bus stop and easily found which number bus we needed to take us to the cave temple. Just 15 minutes later and only 1.30 MYR poorer, we were standing outside Perak Tong Cave Temple. This Buddhist temple contains lots of paintings on the walls and statues of the Buddha and other religious figures. As soon as you walk in the entrance you are greeted by a huge golden Buddha smiling serenely down on you. At 40ft high, it's definitely something to behold!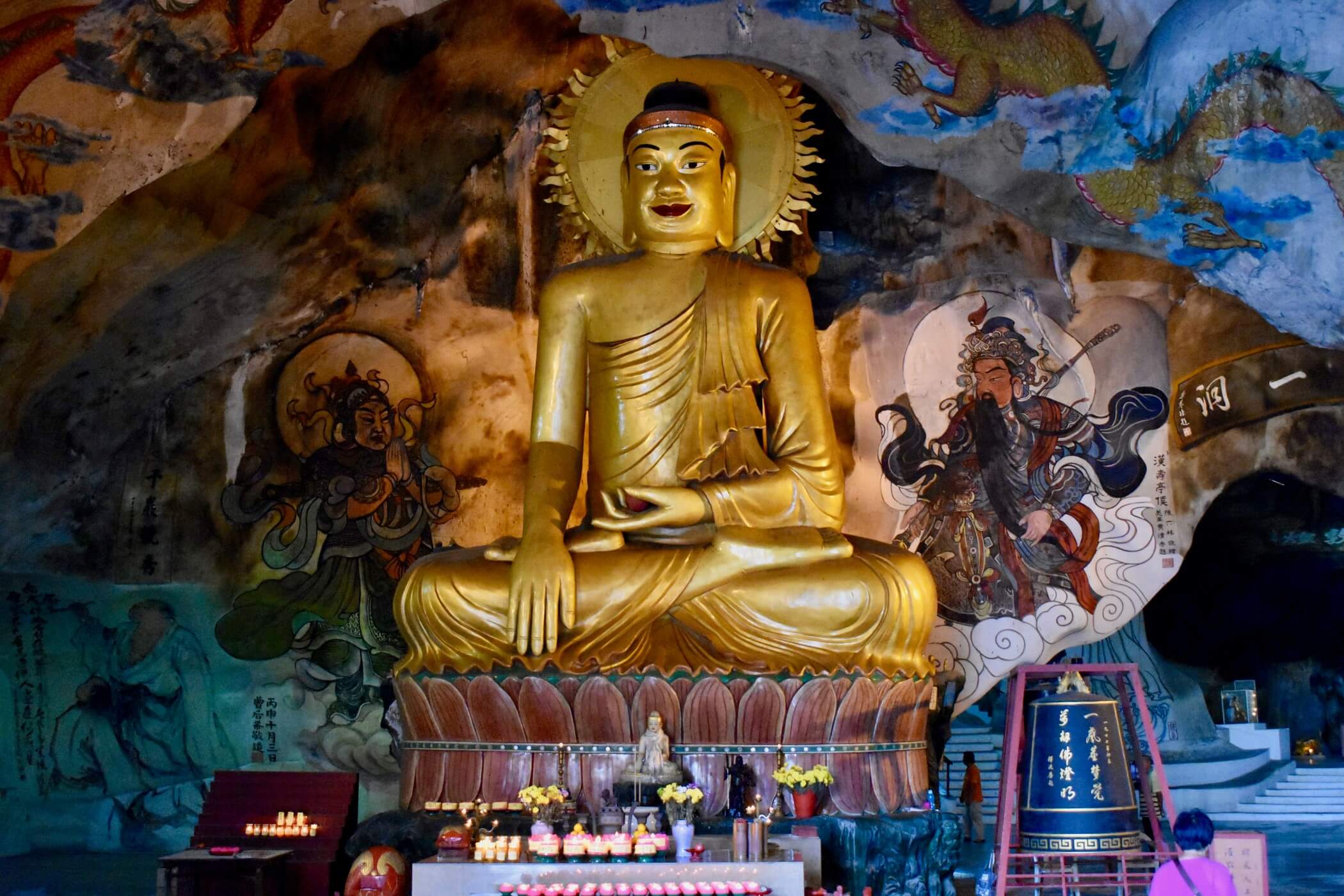 So Many Steps
The other draw of this cave temple is the view from the top. As we headed into the darkness at the back of the cave, we noticed a warning sign at the base of the steps. It advised that people with heart problems should not attempt the climb – super reassuring! 450 steps and buckets of sweat later, we emerged at the top of the hill and were rewarded with a killer view. Beyond the city you can see the striking shapes of the limestone karst hills. It was totally worth the effort. We sat up on the top for quite a while (all because of the view and not because we needed time to recover from the climb – honest!)
There are quite a few cave temples in and around the city, but given that we only had three days in Ipoh we chose to visit this one as it's the most famous.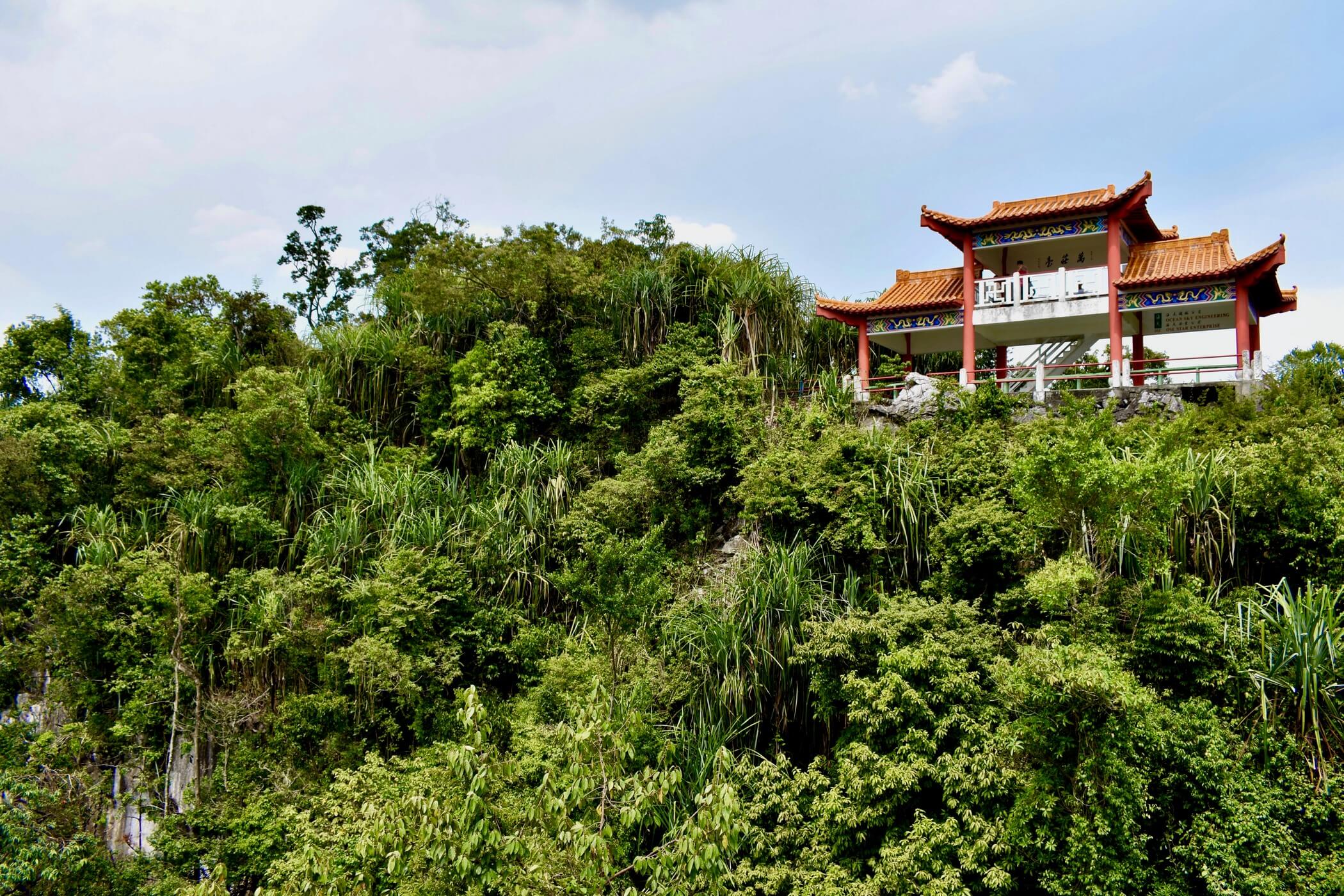 After all the walking, we were excited to get back home to enjoy our noodles. Alas, the guesthouse was still a ghost-town with no staff to be seen anywhere. So we have just had a meal of chocolate cereal for our dinner! When you've been travelling this long, you get used to things not going to plan. Maybe we'll finally be able to have our noodles for breakfast!
We're packing up and heading to Penang tomorrow. We're super excited since we've heard it is one of the best places in SE Asia for food! It also has an awesome street art scene and it sounds like theres loads to see and do. We hope you enjoyed our post on three days in Ipoh. Let us know in the comments if you have anything to add!
Our Top Tips for Three Days in Ipoh:
We probably wouldn't recommend the guesthouse we stayed in, so we won't link to it here like we usually would! It was quite far out of town and not very helpful. After we checked-in and paid, we didn't see a soul.
Vegan Delights is an amazing restaurant – the concept of hiring deaf staff is great, and the food is really tasty too
We enjoyed Thin Hei Vegetarian Restaurant. It was pretty cheap, and there was loads of choice. So much so that it took us forever to decide!
Perak Tong Cave Temple is free to get in and its totally worth climbing all the way to the top. You can get there by bus number 31 or 35, from Ipoh's local bus station (next to the train station). It only cost us 1.30 each for a single ticket. We took a Grab taxi home again which cost 9 MYR.
Wandering the streets of the old town is a must – see how many pieces of street art you can spot! Out favourite was one  in mural lane dedicated to mothers. We also loved the swing set which was a 3D piece.