Malaysia Singapore Border Crossing: How to Cross by Bus
Hello from hot and sweaty Singapore! Despite the heat, this is a really interesting, buzzing city with lots to do. It's also really easy to visit on a trip from neighbouring Malaysia. We did the Malaysia Singapore border crossing by bus and it was a piece of cake. (Not literally, unfortunately. If there is a country that gives you free cake on entry I'd be first in the queue!) Here are our top tips for a stress-free border crossing.
We stayed for a few days in Johor Bahru, which is a large Malaysian city right next to Singapore. So for us, the journey started here. You can also catch buses from elsewhere in Malaysia such as Kuala Lumpur. The border process should be pretty similar no matter where you're coming from.
Malaysia Singapore Border Crossing: Getting 'Stamped Out'
Firstly, you need to officially exit the country. It's pretty well organised since the immigration point is located next to JB Sentral train station and the big shiny Johor Bahr City Square Mall. Follow signs pointing towards CIQ (Customs Immigration and Quarantine) or Woodlands. First, you will queue up to have your passport stamped and fingerprints scanned. Then you will see on your left two big banners – one green for nothing to declare and one red for those who need to declare goods. Follow the correct channel and then head down the escalator following signs to the departure hall.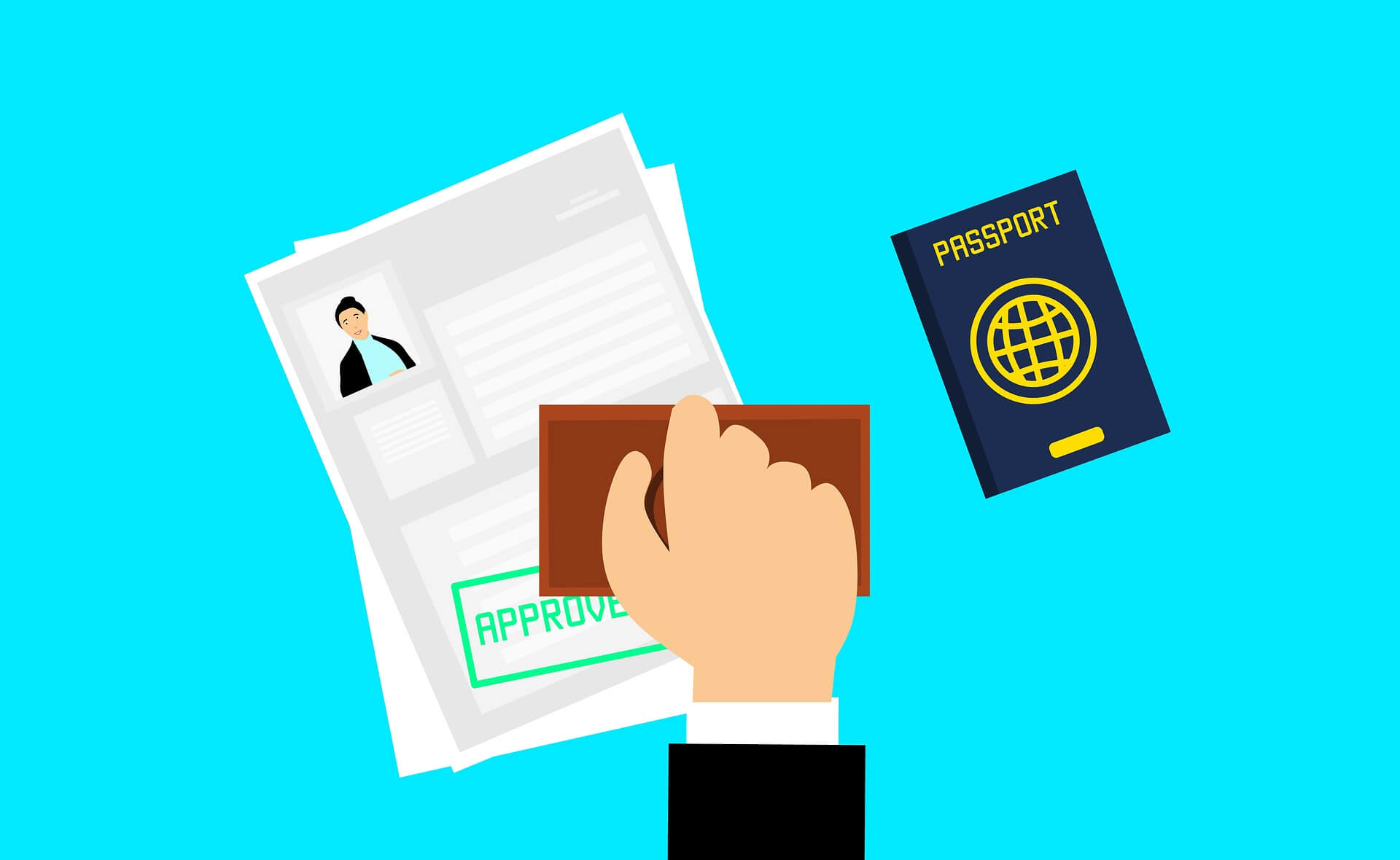 Malaysia Singapore Border Crossing: Causeway Link Buses
Underneath CIQ you will board a bus to take you across the causeway and into Singapore. A fleet of yellow causeway link buses shuttle back and forth all day. At this point, it does not matter which CW bus you get on as they are all going to the Woodlands immigration point anyway. But you do need to ask for the correct ticket depending on where you are going – you have a choice of Queen Street Bus Station or Kranji MRT station. It's very important that you hold onto this bus ticket because you'll need it again!
The buses leave when full (and we mean full!) and drive the short distance over the water to Singapore and the Woodlands checkpoint. Once here, everyone must get off the bus, and take all of their bags and luggage with them. Just follow the crowd upstairs and you'll be funnelled through to the immigration counters.
Malaysia Singapore Border Crossing: Woodlands Immigration Checkpoint
You'll probably want to avoid crossing at rush hour on weekdays since many people cross the border to work and it can get very busy. We crossed around midday on a Saturday and there were hardly any queues. You will need to fill in an immigration card, so make sure you know the address where you'll be staying and the duration of your stay. Once you've had your passport stamped and your thumbprints scanned, you will move onto the baggage scanning area and customs. It's important to declare any cigarettes or alcohol at this point, they take it very seriously and the fines can be steep.
Once through, head down the escalator and you will see queues for different buses.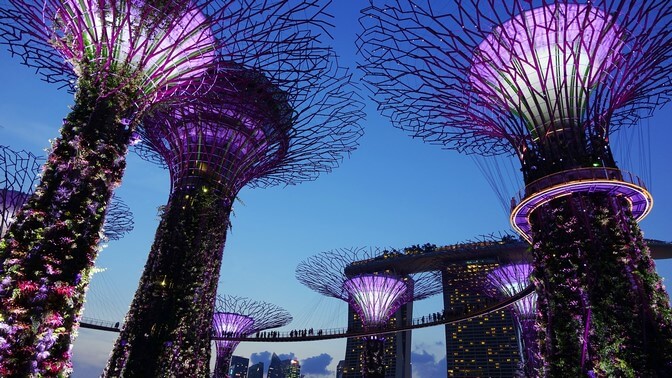 Malaysia Singapore Border Crossing: Onwards Travel
This is where it is important that you still have your ticket (since you'll likely not have any Singapore dollars yet and the drivers don't accept MYR!). The lines are clearly labelled as CW1 for Kranji MRT and CW2 for Queen Street – queues get quite long and the buses are crammed pretty full again. We waited around 20 minutes for a CW2 but then three came along at once (typical!) and we were lucky enough to get a seat and space in the luggage rack for our bags. It takes around half an hour to get to Queen Street, depending on traffic.
The whole trip took us two and a half hours, and we did not have any long queues for immigration on either side. We can imagine at peak times it could be a long process. We hope this was useful and that you enjoy your trip to Singapore! C & D xx