Two Days in Singapore: Skyscrapers and Street Food
Singapore is among the 20 smallest cities in the world, but this tiny city-state still packs a punch and has plenty of attractions to contend with it's larger neighbours in SE Asia. Famous for its glittering skyline, futuristic trees and delicious food, this was one city we couldn't wait to explore. Here's how we spent two days in Singapore.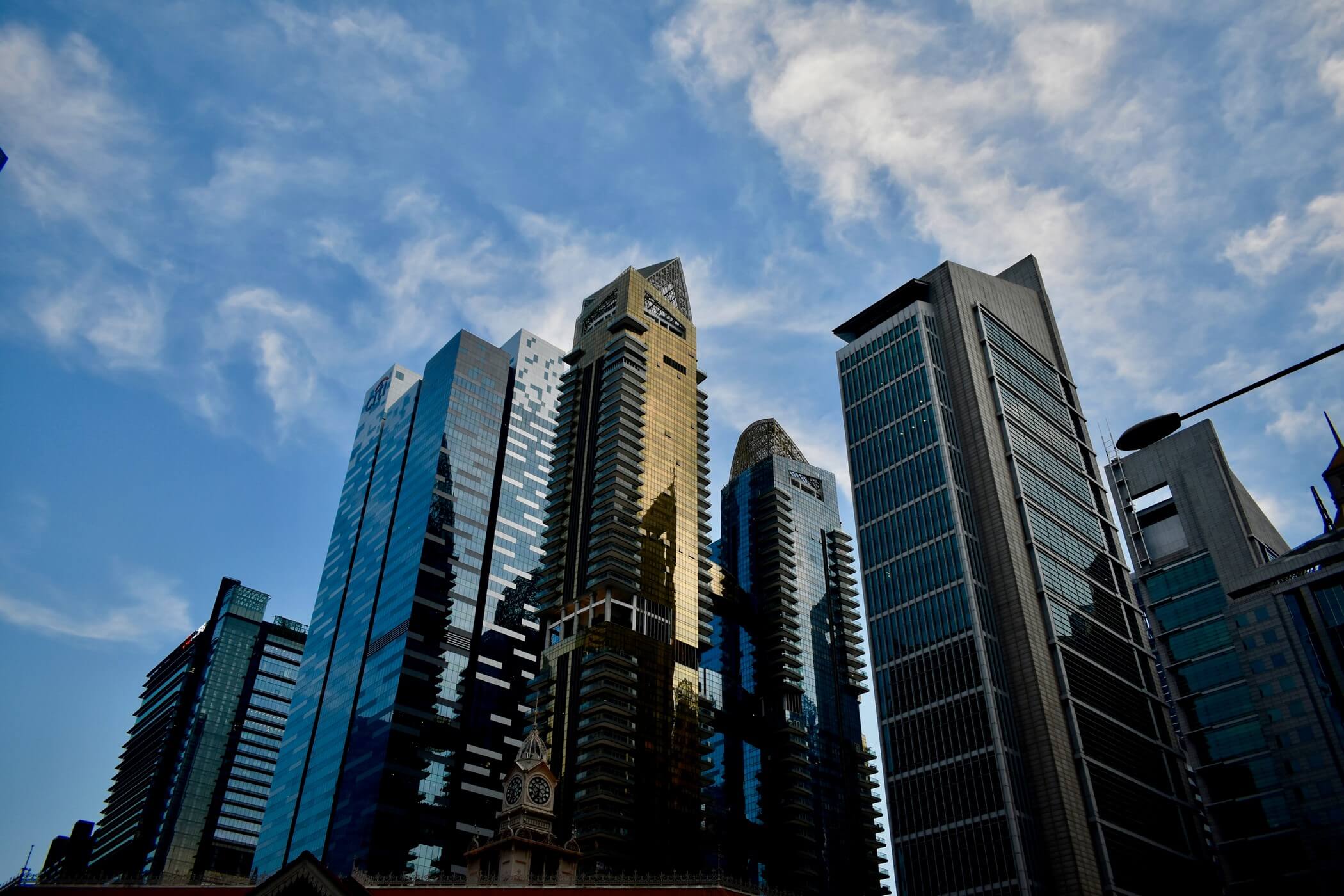 Two Days in Singapore: Day One
Although we found ourselves in a megacity, our first destination was pretty green. We hopped on the amazingly clean, cheap and reliable MRT train to Singapore's Botanic Gardens. The gardens were founded in 1859 and are the only tropical gardens to be appointed a UNESCO World Heritage site. This place is seriously huge! We wandered around in the heat, ducking from shady patch to shady patch. It was a Sunday, so the gardens were packed with locals and tourists alike – families stretched out with picnics, dogs out for a walk and kids playing on the grass. There are many different areas, and even an outdoor concert stage surrounded by a lily pond! It's a peaceful spot to top up with fresh air and be amongst nature.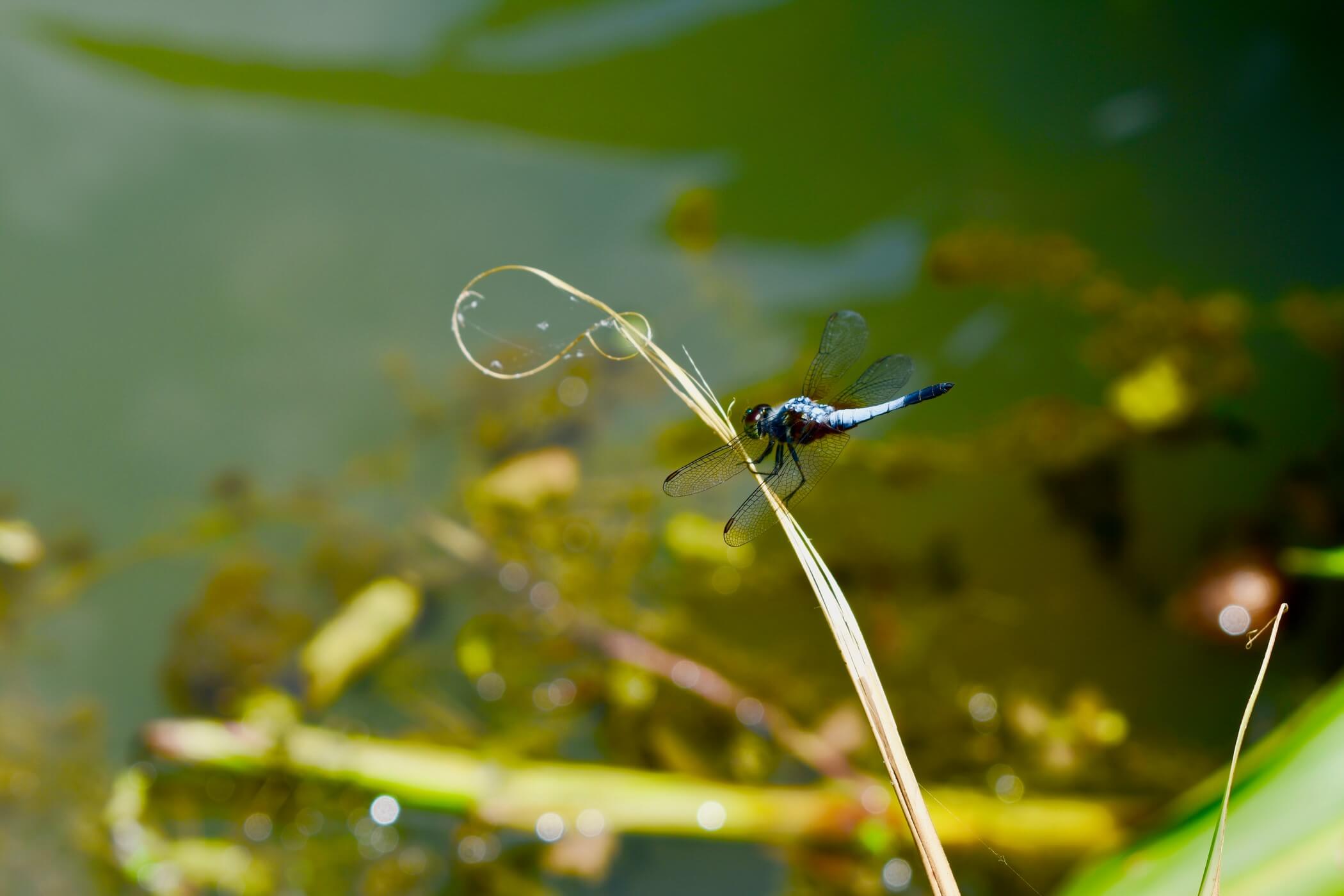 After all that walking, we were hungry to try one of the things Singapore is famous for – it's food scene! There was really only one place to start our food exploration and that was Chinatown. Street food is huge here, and there are hawker centres dotted all over the city. You can usually find them next to MRT stations and there is almost always a veggie stall. Another great option is the food courts located in the basement of many of the shopping malls.
Schooled in noodle-eating by the locals
We found a vegetarian stall in the basement of People's Park Complex next to Chinatown MRT. For just 3 SGD we had a giant steaming bowl of veggie laksa each. It was spicy, almost fluorescent yellow/orange in colour, and boy was it tasty! In most food courts, the stalls share one communal seating area, so we grabbed a bench and tucked in. We soon had the attention of two local older ladies sitting opposite us, who laughed at David's attempt to slurp up the slippery noodles and tried to tell us the best way to eat the 'Chinese spaghetti'!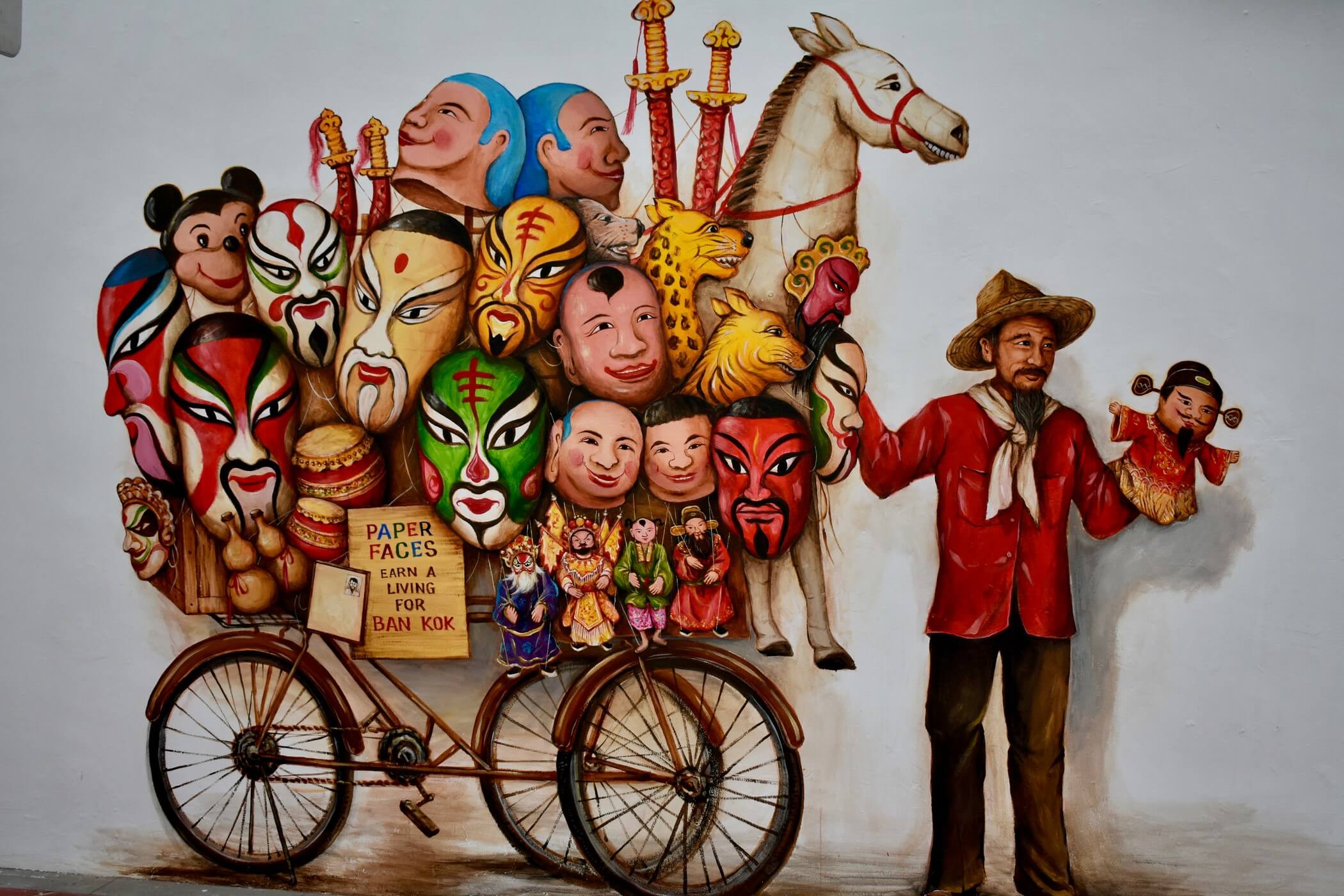 Colourful Chinatown
Stomachs full, we were ready to explore the vibrant Chinatown area. It's really photogenic with multi-coloured buildings and shophouses, red lanterns hanging across the streets and yet more food stalls. We wandered past the impressive Sri Mariamman temple, checked out the bustling street markets and had a nose around the Chinatown food street.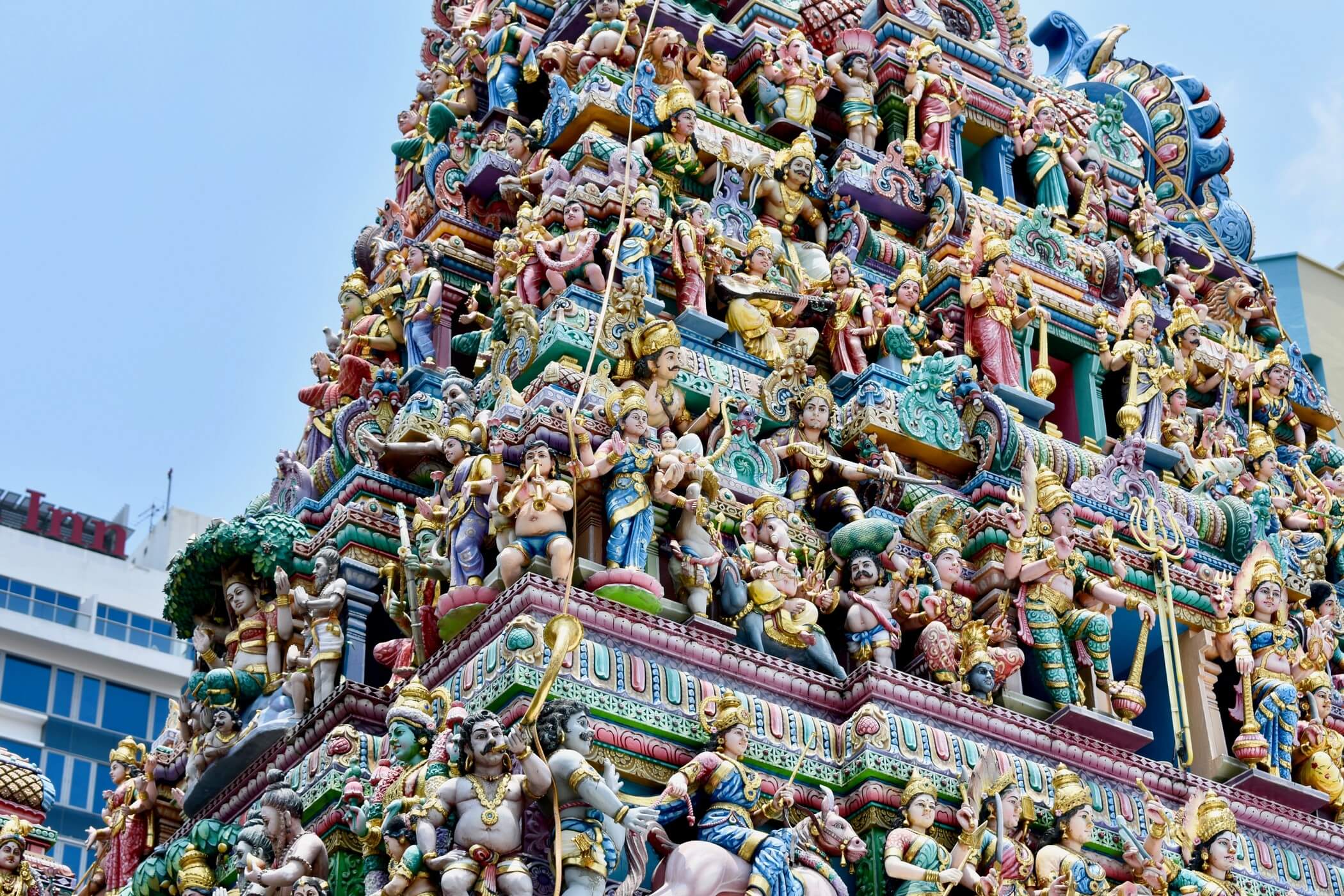 You wouldn't think we'd be hungry again so soon after our massive lunch, but with only two days in Singapore and so much amazing food around, we had to pack it in! Thanks to a tip from our friends at Vegan Food Quest we found a cute little cafe called Well Dressed Salad Bar around the corner from the food street. When we heard that they sell vegan waffles, well, how could we resist? After sharing a chocolate drizzle waffle, washed down with creamy oat milk lattes, we waddled home to our hostel to get out of the fierce afternoon heat and catch up on some admin.
Yet more food
For the evening, we headed back into Chinatown – on our wanderings earlier we had spotted a great looking place called Thunder Tree. Wedged between all the meat-and-seafood-heavy stalls on Chinatown food street, this place is a vegan haven. David had mushroom noodles and I had noodles topped with crispy mushroom wontons. Yum!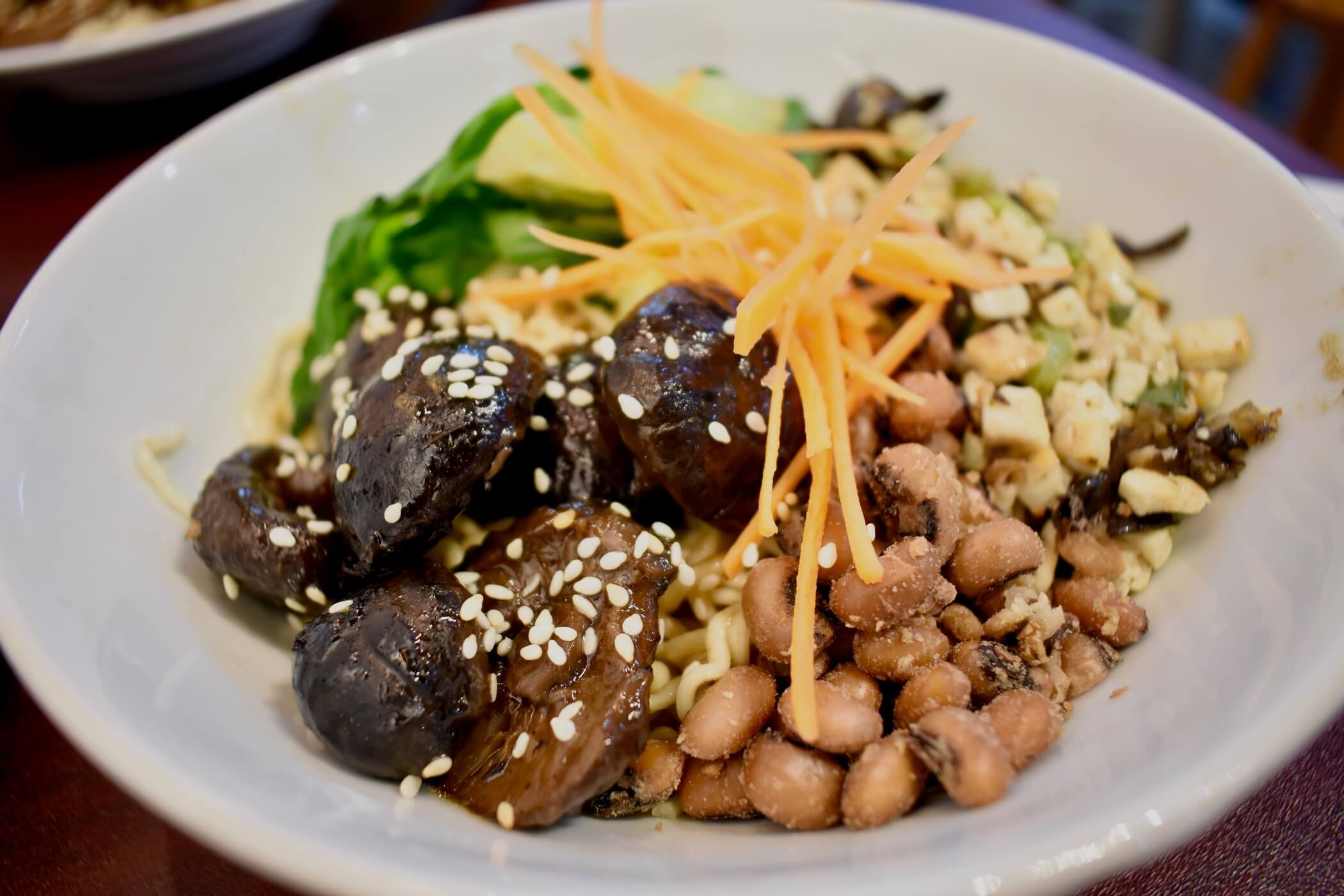 The main event
After dinner, we walked towards the bay, to see the light show at Gardens by the Bay…this was one of the places I had been looking forward to seeing the most out of the whole Asia trip, I have to be honest. It was amazing to see it in real life. We got to the park at around 7 pm, and the light show starts at 7.45pm, so we had a chance to make ourselves comfortable on the grass and relax under the brightly coloured futuristic forest. The light show was incredible, with lighting and music set to the theme of 'the moon'. The Supertrees are just such a fantastic concept. Not only do they look beautiful, but they also serve lots of functions. They are an example of how nature and technology can co-exist for a greener world.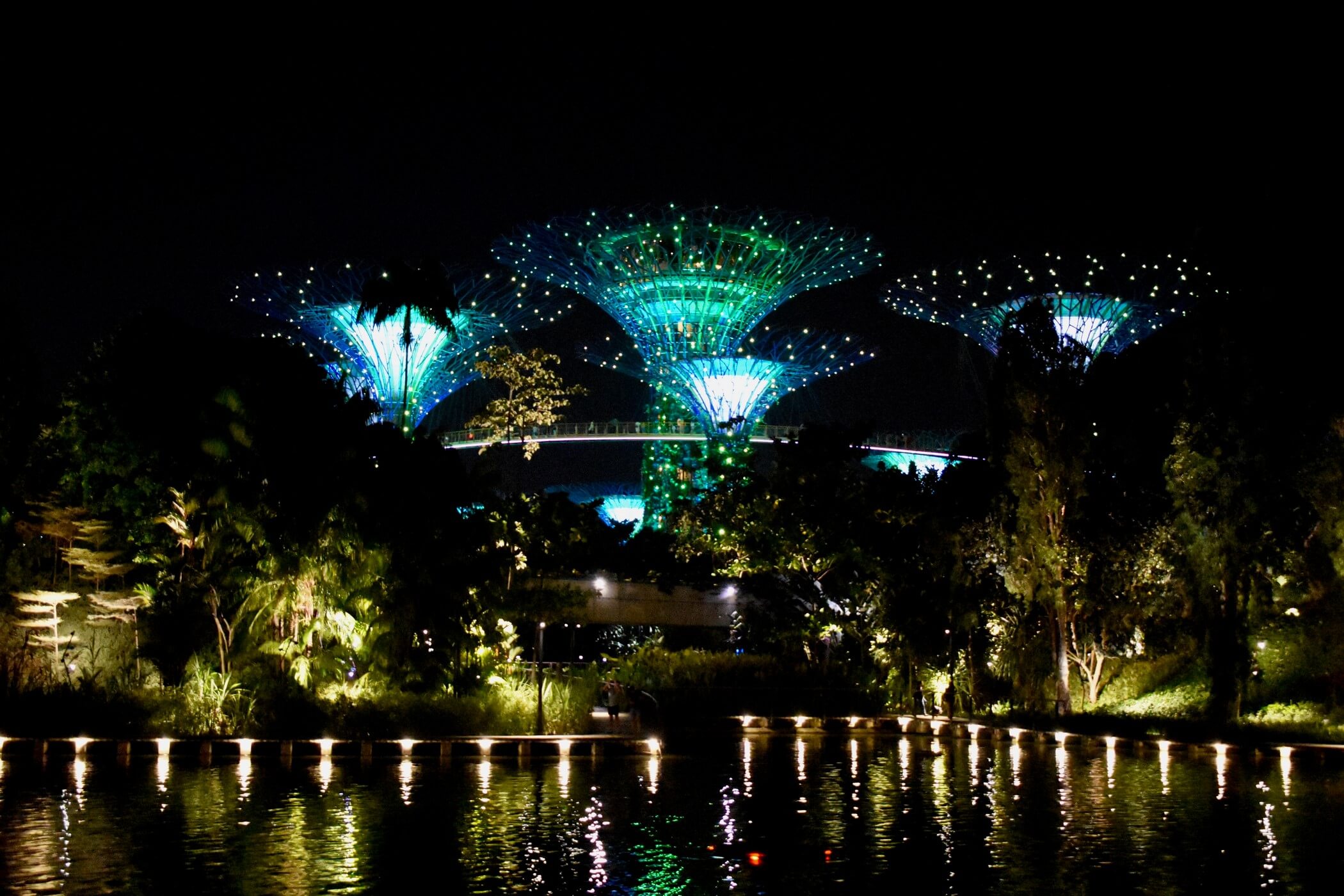 After getting lost in the Marina Bay Sands luxury mall trying to find our way out (seriously that place has no exits, it was like being in some kind of designer nightmare!) we finally made it home and collapsed into bed. After just one of our two days in Singapore, we were knackered!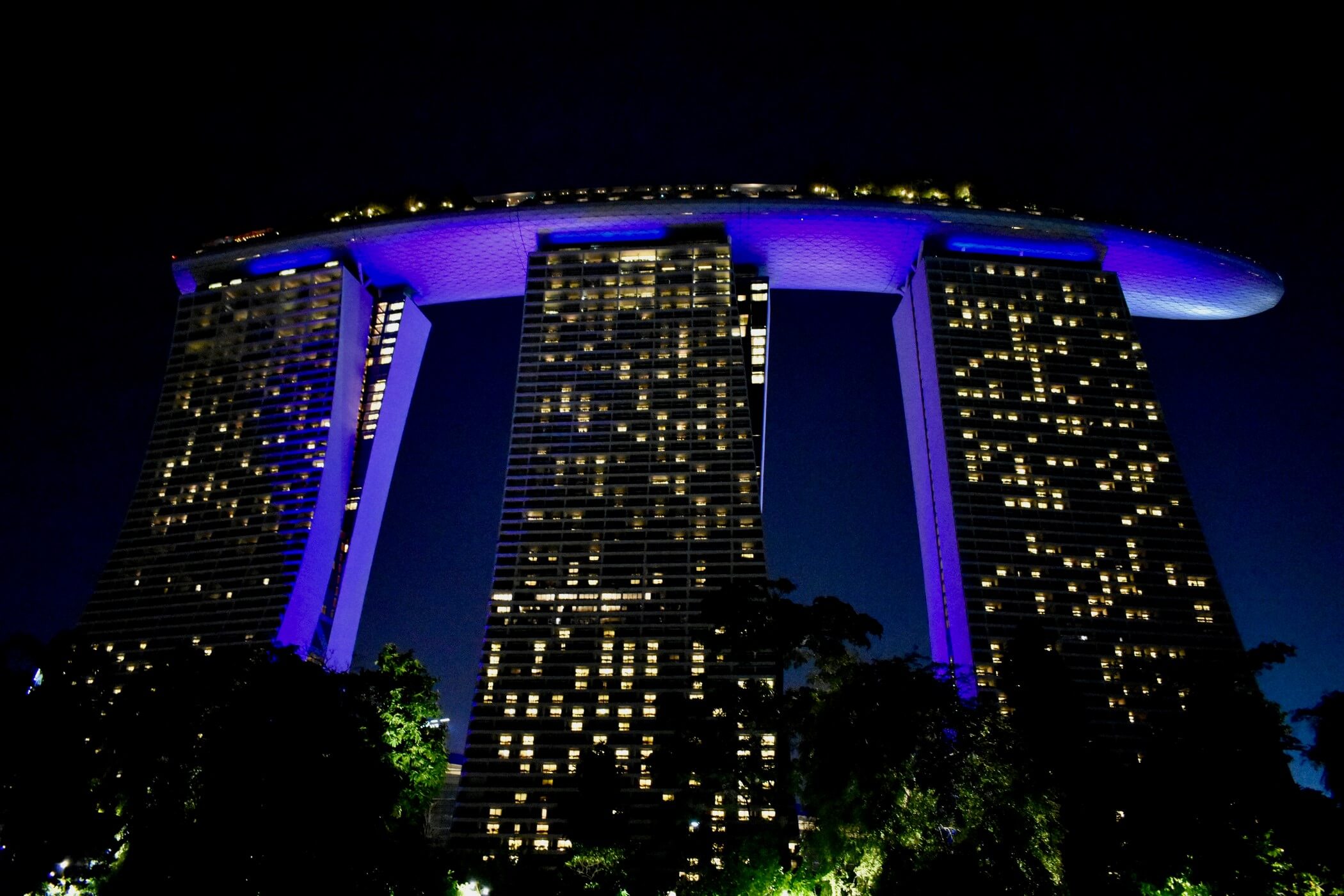 Two Days in Singapore: Day Two
Our morning destination for day two was colourful Little India. This network of streets is a riot of colours and smells, with shopkeepers wares overflowing onto the pavements. There are reams of vibrant materials, and baskets of bright red chillis. It's a fun place for a wander and we felt a little like we were back in India! For lunch, we spotted a branch of one of our favourite budget chains that we remembered from our time there. In Ananda Bhavan, we had a cheap, filling and tasty meal of masala dosa. We miss eating these so much – we had them almost every day in India!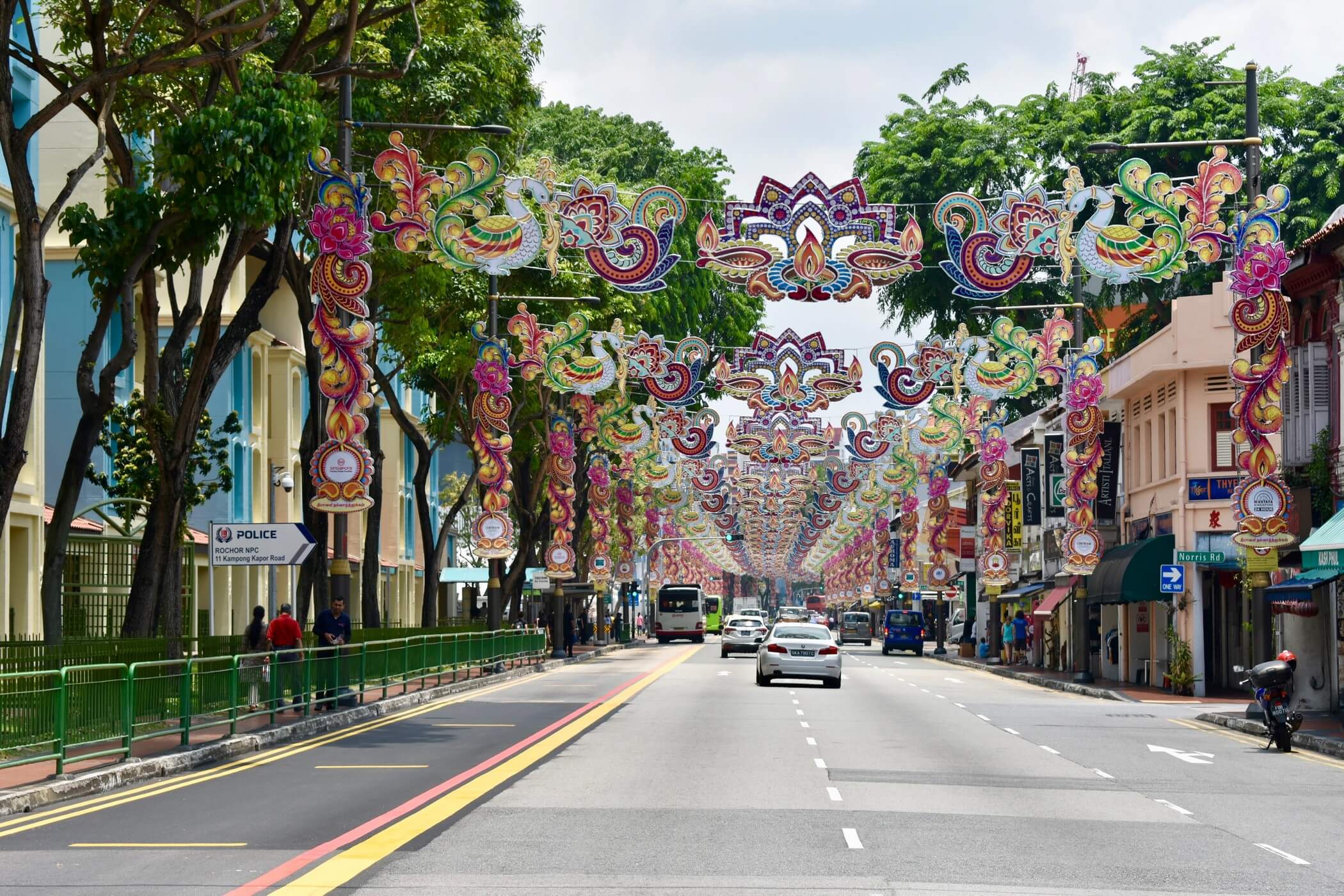 Malls galore
Singapore is home to the biggest fountain in the world – the fountain of wealth. We thought it sounded like it was worth checking out, but it was fairly disappointing if we're honest. Hemmed into a mall courtyard, with food stalls surrounding it on all sides, we couldn't really get a good view. In conclusion, it was pretty underwhelming!
Singapore is also a shoppers paradise, with malls everywhere! I was in need of some new shoes because we planned to eat somewhere a little fancy that evening, which specified 'no flip-flops' on the dress code. After months on the road in SE Asia, my flip-flops are looking seriously ratty now! We went to the ION Orchard Mall because we heard that you can go up to the viewing platform on the 56th floor for free, which sounded amazing. Unfortunately, it was closed on the day that we visited. Although we were disappointed, we still had a pretty awesome evening to look forward to…
Beyond Burger
Yes, we were in an amazing city, surrounded by culture, but the thing we were most excited about for our two days in Singapore was a burger! But it's not just any burger. The Beyond Burger has taken the vegan and veggie world by storm recently and has been making headlines. This 100% plant-based burger took over seven years to perfect apparently! Although it is on sale in supermarkets back in the UK, there is only one place in Asia where you can try it. This happens to be in the restaurant of the Grand Hyatt hotel in Singapore.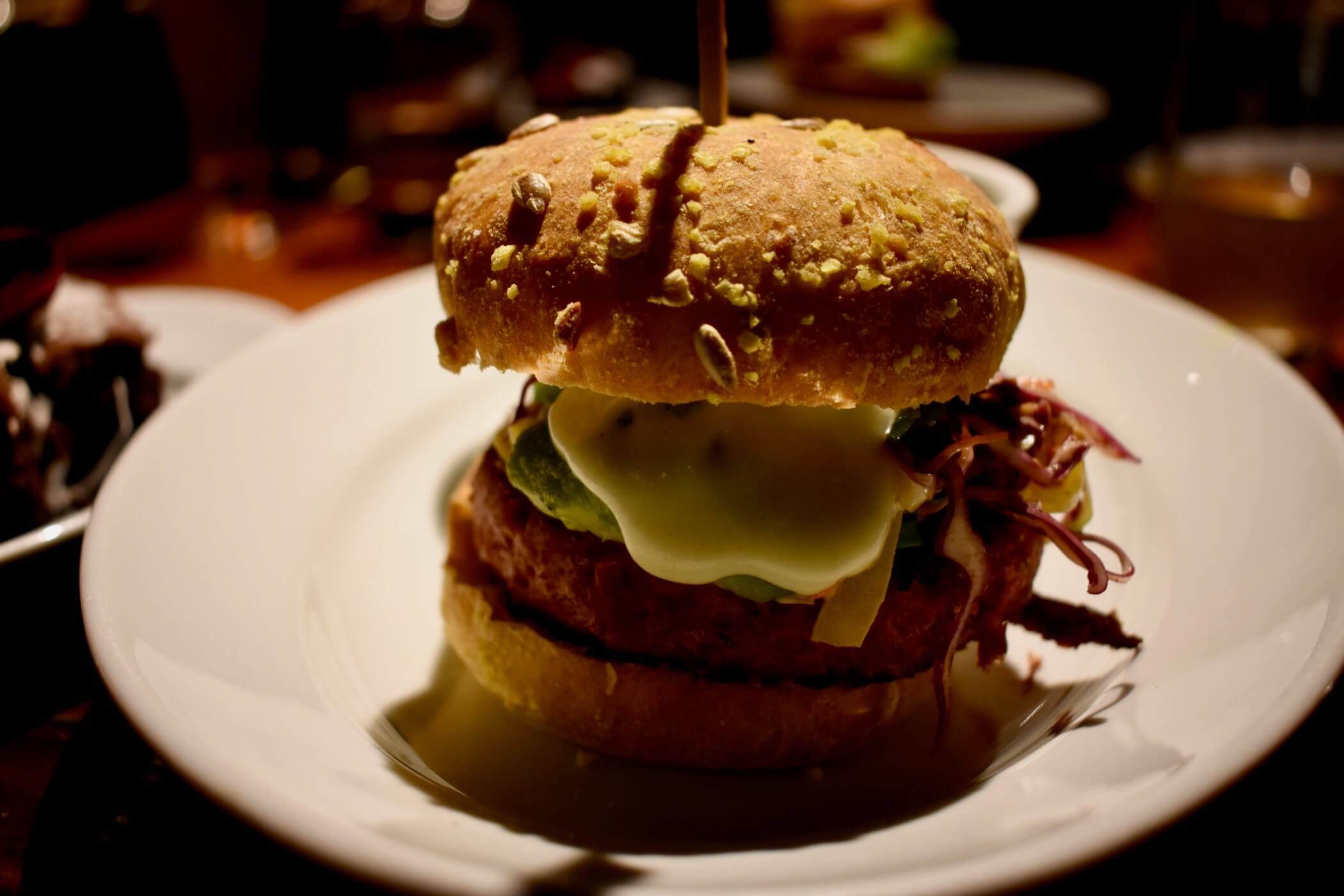 We've not been to a restaurant that has a dress code before, and although we got David into a shirt and I bought some shiny new shoes, we still felt pretty out of place! Not sure they get many scruffy backpackers there! They had a set vegan menu for 35 SGD which included a choice of two burgers, five sides, a beer or kombucha and a beetroot chocolate brownie. I chose the classic cheeseburger with fries while David plumped for the Asian burger with broccoli. The burger patties were insane – so tasty and juicy. It genuinely tasted, smelled, looked and felt like beef. We think they would definitely fool a meat-eater! The brownie was amazing as well.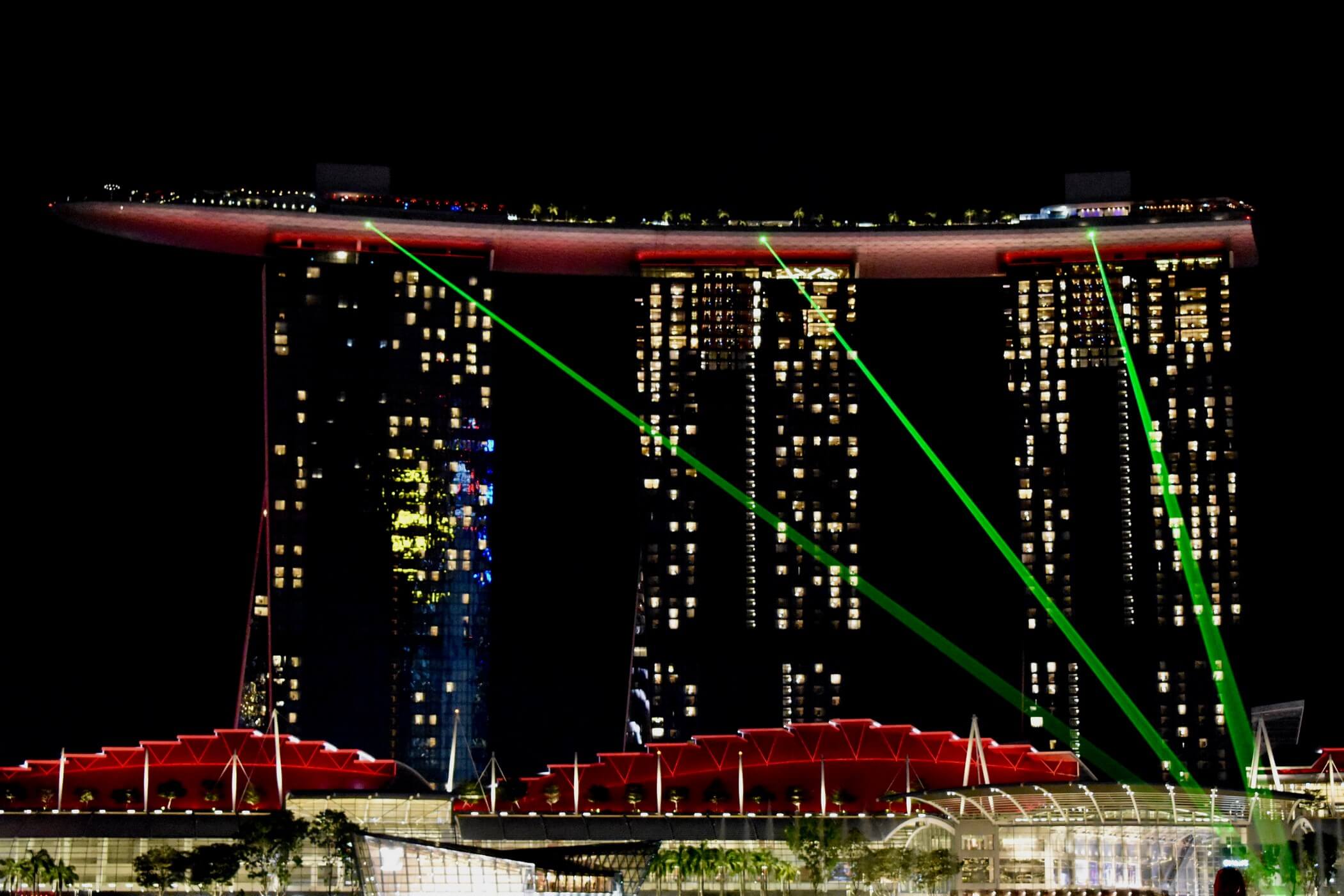 Light show at Marina Bay Sands
We finished off our two days in Singapore with the light show at Marina Bay Sands. We perched opposite the striking Marina Bay Sands hotel and watched as the bay was lit up with lights and lasers. As we sat next to the famous Merlion fountain and looked at the iconic hotel, with its boat-like top platform balanced atop the towers, we knew that one day we'd be back to explore this amazing city more.
Do you have any top tips for two days in Singapore? Let us know in the comments! C & D xx