So we've talked quite a lot about how green and beautiful Sri Lanka is…the rolling hills and lush tea plantations. But the other attraction that this country has is its miles of endless golden sand and turquoise seas. After trotting around the countryside for two weeks we have finally arrived on the gorgeous south coast.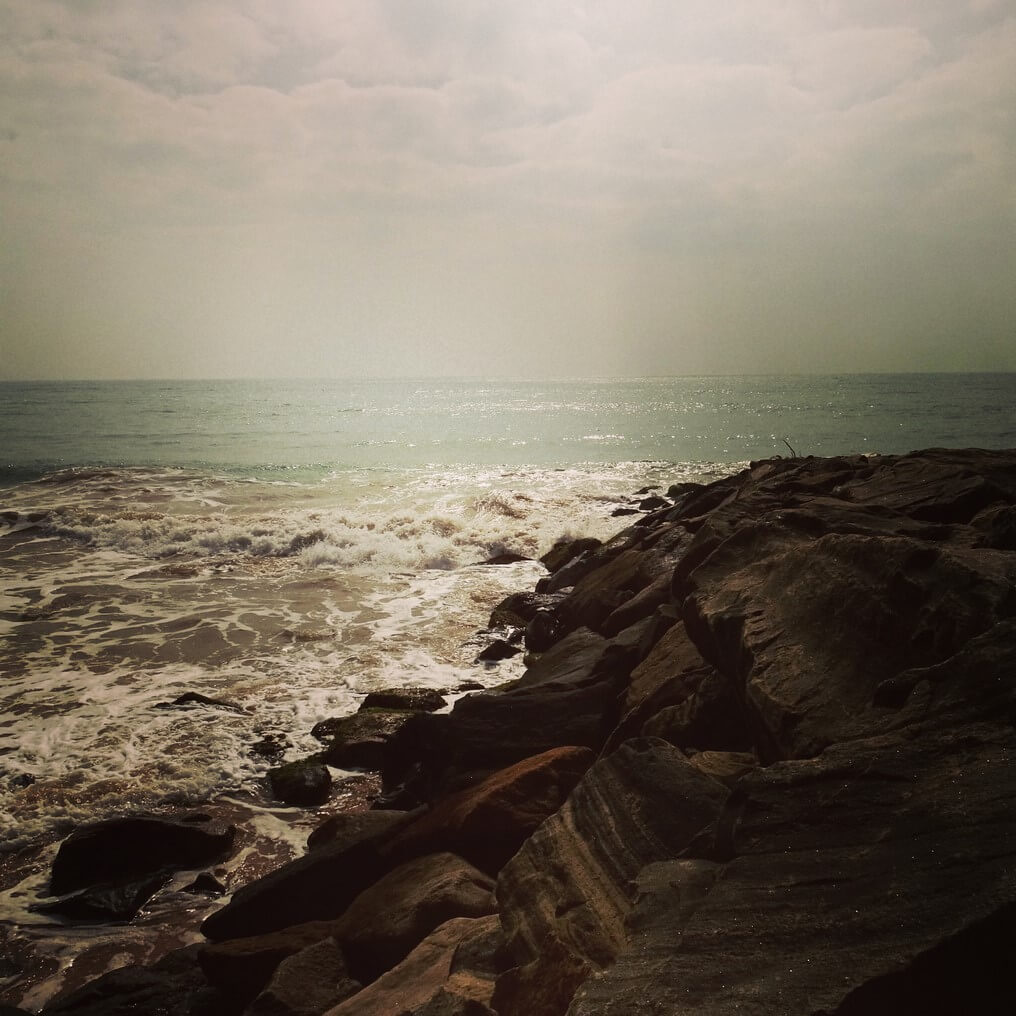 We were sort of dreading the journey from Udawalawa to Tangalle, our first stop on the coast, because we knew we would have to take not one, not two but three local buses! The buses here are a great way to travel, sure – but less fun when you have a giant rucksack each and the bus is so full that its standing room only. However, the bus gods must have been smiling on us that day, as we managed to escape all the usual trials and tribulations – there were free seats, the conductors happily found space for our bags, and we didn't get lost and end up on the wrong bus. The local buses seem to bomb down the roads here at great speed, and in no time at all we were disembarking in Tangalle with change from 200 rupees – when the tuk-tuk drivers who work the bus station were quoting us 2000! They always ask where you're going and then say "Ah! My hometown! I'll do you a good deal!" Now we know what they're up to it just makes us laugh. We had a hasty check of Google maps, and decided to walk to our guesthouse as it was only around 15 minutes away…when we arrived there we were boiling hot, panting and soaked with sweat. Out host laughed and asked us why we had walked all that way, and we could only say that it seemed like a good idea at the time!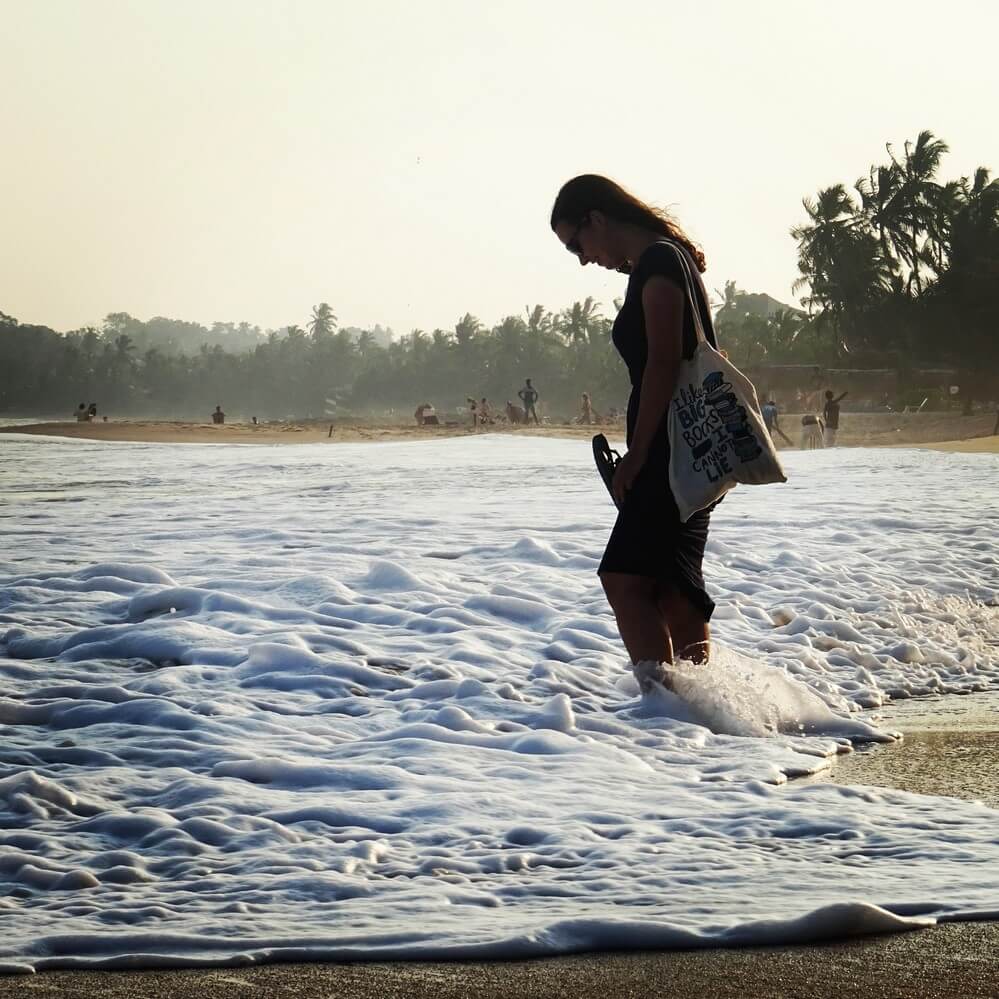 Tangalle can seem a little touristy, but we were staying a little way out of town along Mediketiya Beach. The front is dotted with restaurants and sun loungers, but there is still plenty of space to lay down your towel for free and while away the day. The palm-tree lined beach is clean and the sea is clear, although it can be kind of rough so you need to take care. In the evening, couples wander hand in hand while local kids kick a football around on the sand or throw together an impromptu game of cricket. It's a really peaceful place to while away a few days and chill out.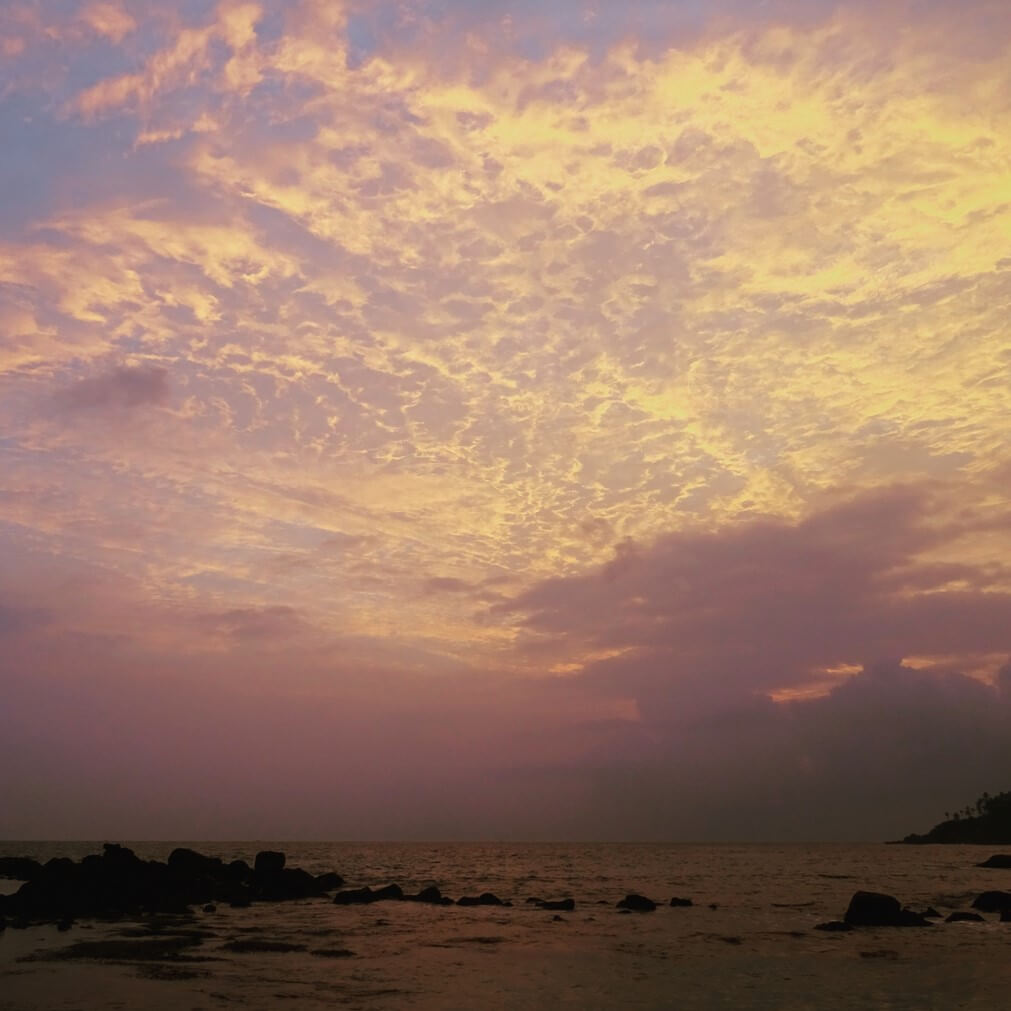 From Tangalle, we hopped on another bus and travelled a mere 50km west along the coast to Mirissa – another day, another beach! Mirissa is far more developed that Tangalle and there are fancy resorts and seafood restaurants lining the beach, seemingly without pause. There is also a large and busy main road roaring along behind it, which is difficult to avoid. However, it's still not a bad place to spend a few days – we found that if we walked left along the beach and around to the neighbouring cove it was much quieter and more laid back. Again, the beach was clean and the water was beautiful. The real highlight of our visit here was the chance to paddle around in the shallow rock pools next to the peninsula, where lots of colourful little fish and cheeky crabs were visible. Floating around with a pair of goggles or a snorkel, just watching this underwater world  go about its day was a really relaxing and fun way to pass the time!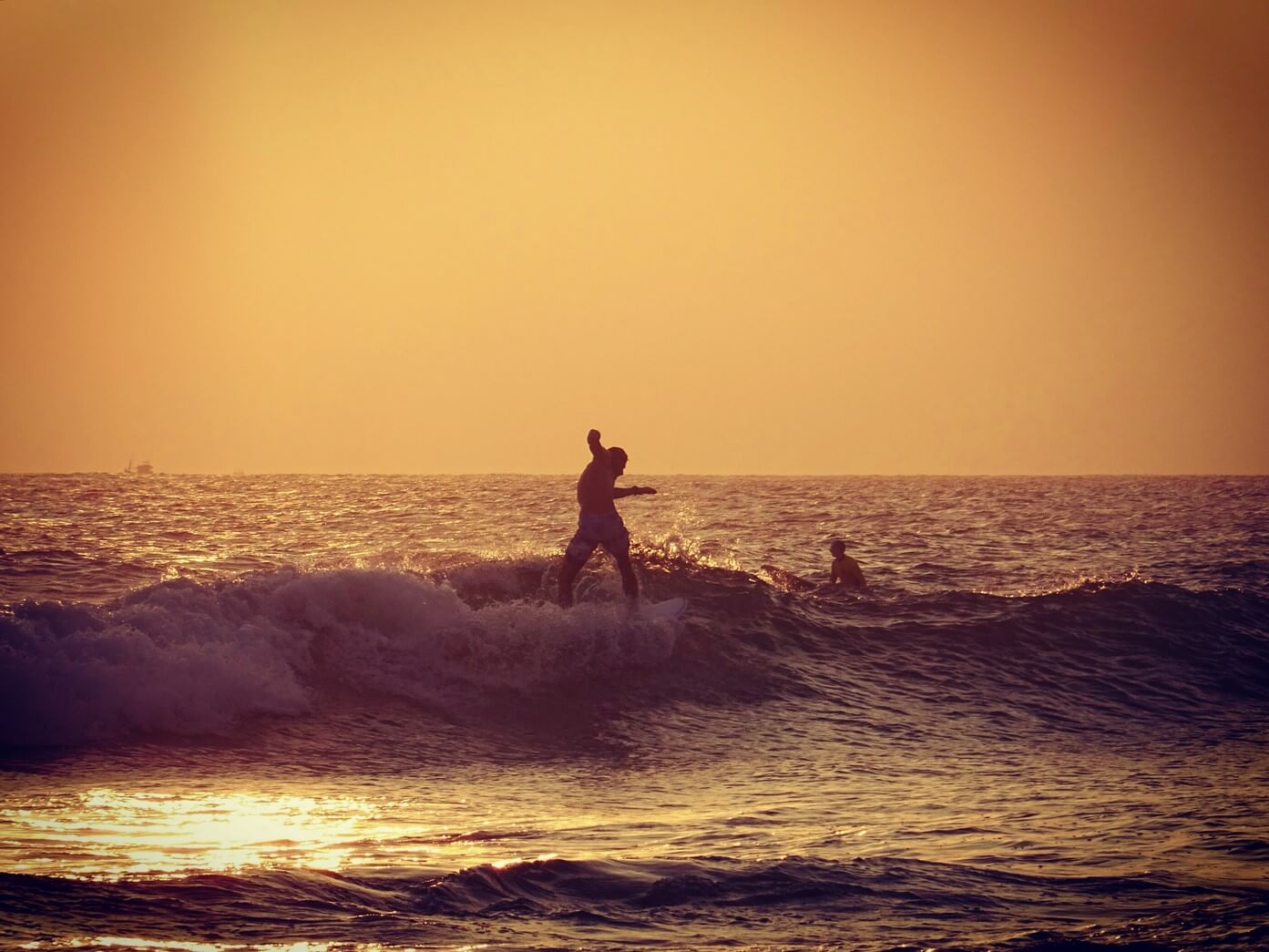 Our next destination, Unawatuna, is only 30km along the coast from Mirissa. It's another tourist-oriented beach town – but now that we've got a few days of being beach bums out of our system we're going to use it as a base to explore some of the nearby sights, including the city of Galle and its 16th Century fort.
C & D xx
Our Top Tips for Tangalle and Mirissa
For dinner in Tangalle head to Dream Family Restaurant – yes it's one of the top rated on TripAdvisor but deservedly so. We had veg curry and rice for 500 rupees, not the cheapest but everything was delicious and the portions were huge. The staff were really friendly, the beer was cold and there was free ice-cream for dessert, what more could you want! Oh, and there was a pack of playing cards on each table which was a really nice touch.
In Mirissa we stayed at Avenra Guesthouse. It was slightly above our usual budget at 2430 rupees per night for a double, however the breakfast that was included in the price was amazing! We had a different delicious Sri Lankan dish each morning, along with coffee, yoghurt and honey, and fresh fruit. It was five minutes from the beach and owned by a lovely family.
For a budget meal in Mirissa check out Dhana's Curry Pot – a family owned, rustic roadside joint serving all you can eat veggie curry and rice for just 400 rupees. Their jackfruit curry was incredible!
Buses hurtle along the coast road between all of these towns regularly throughout the day so getting around is easy. The fare from Tangalle to Mirissa was 80 rupees and from Mirissa to Unawatuna was 60 rupees. We advise getting the bus around 10 – 11 am to miss the busiest times of day.  Usually the conductor will find space for your rucksacks – we've rarely been charged for a luggage ticket.