Visit Sri Lanka: 9 Reasons to Travel to This Beautiful Country
Visit Sri Lanka! Ok, so it's not a huge secret anymore that Sri Lanka is a fantastic destination – there's been a buzz about this place for a few years now and visitor numbers have been steadily increasing. But it really is an incredible country and this surge in visitors is well deserved. There are so many reasons to visit Sri Lanka – here's just a few to inspire your wanderlust!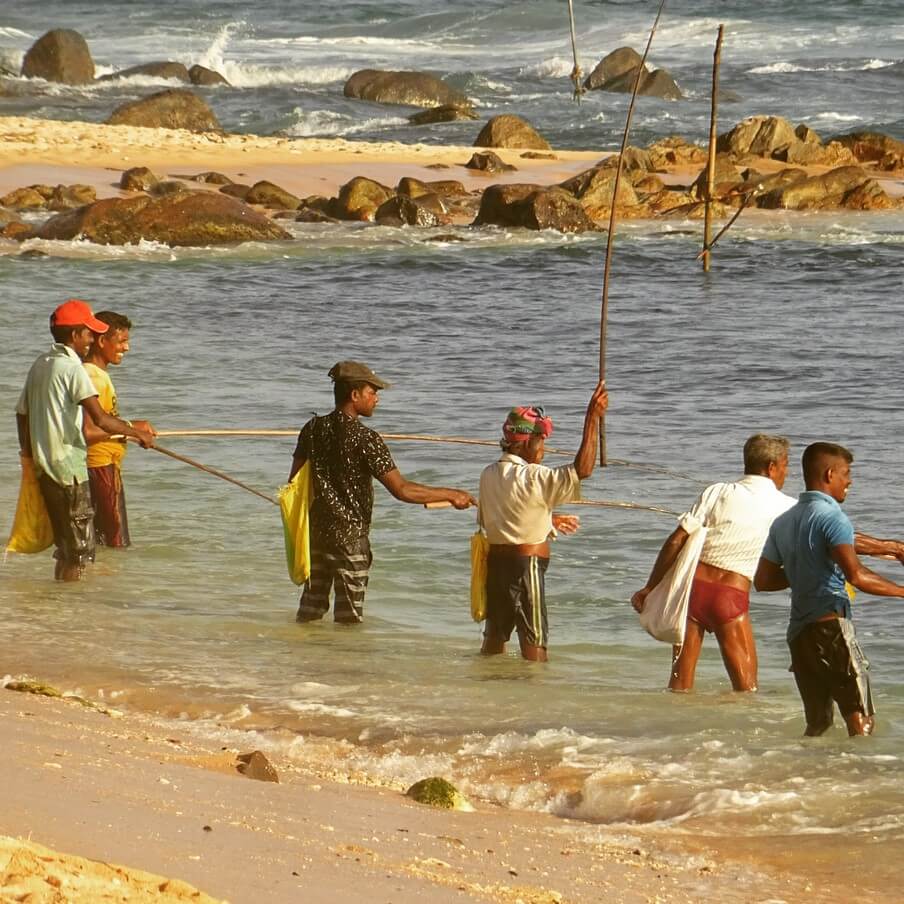 The People. 
Sri Lankans are a friendly bunch! Everywhere we have been, the locals have smiled and said hello. They are proud of their beautiful country (and rightly so!) and keen to ask you how long you're staying and which places you've been to see. They are happy to point you in the right direction if you're lost, or to recommend places to visit. The kids are always adorably keen to wave and say hello. Many times we've been walking down the road and heard 'hello!' being shouted, only to turn round and see a shy face peeking out from behind a window or fence.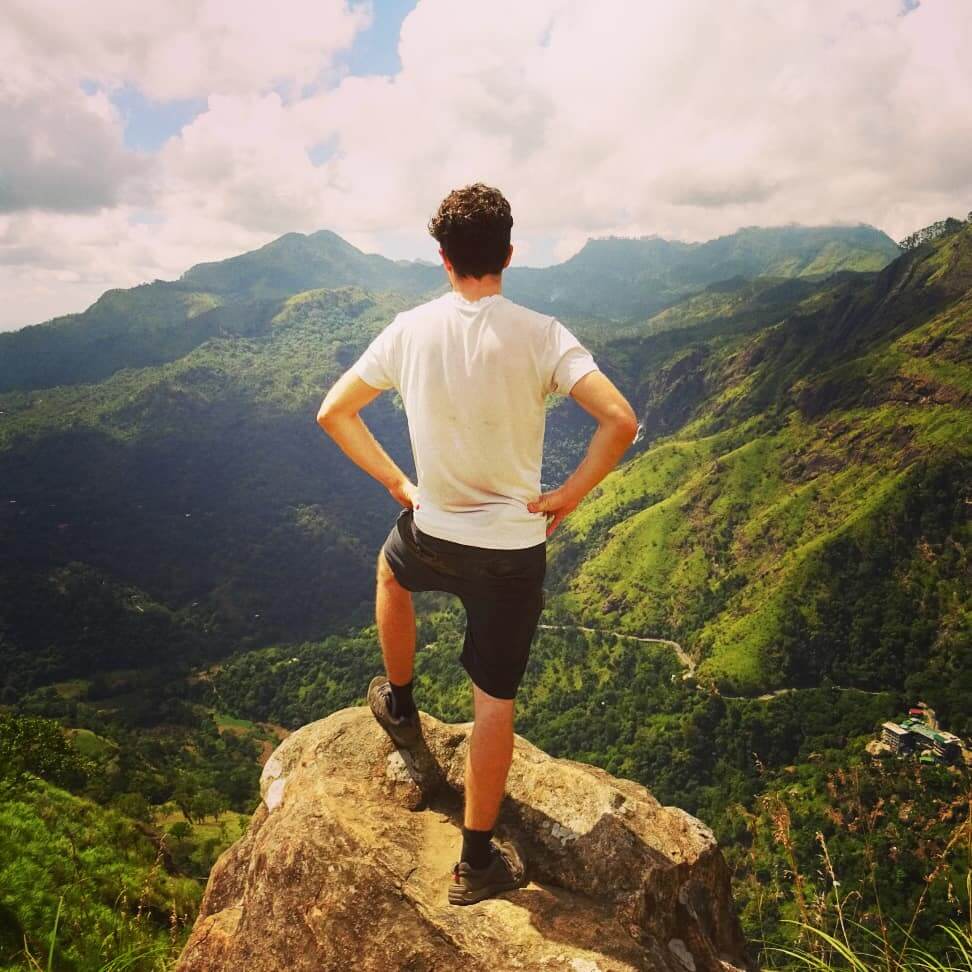 The Hill Country.
 The gorgeous lush greens of Sri Lanka's magnificent hill country will stay with you for days. The rolling plantations of tea are such a bright green that you'd think it was photoshopped, if it wasn't for the fact that you were seeing them with your own eyes. Nestled in amongst them are some of the loveliest towns to while away a few days. There's Kandy with its serene lake and holy relic, Ella with its dramatic sweeping valley and Nuwara Eliya, otherwise known as Little England. There are so many things to do here. There are visits to tea plantations and spice farms, heritage hotels and holy temples. Or you could simply strap on a pair of hiking boots, head up into the hills and soak up the peace. If you're feeling brave, there's the sunrise pilgrimage to the top of Adam's Peak. Your tired legs will be rewarded with breathtaking views as the sun comes up and illuminates the valley below (if this walk sounds up your street you can read about our experience here).
The Food. 
We'll put our hands up and admit that we knew nothing about Sri Lankan cuisine before our trip. We thought maybe it would be similar to Indian food, but we were surprised by how delicious and varied the local foods are here. Firstly, Sri Lankan breakfasts are some of the tastiest that we've had on our travels. You may be given small pancake rolls filled with treacle and fragrant cardamom with shaved coconut, or hot freshly cooked coconut roti with a steaming bowl of warming lightly spiced dal. Or you'll be offered hoppers. These are a kind of thin rice batter and coconut milk pancake, which are bowl-shaped and often filled with a fried egg. Then there is the hopper's distant cousin, the string hopper. Also known as idiyappam in India, these are made from rice flour which has been pressed into noodles and then steamed, and usually served with a dal or a light vegetable curry. If you're out and about during the day and want a snack, you can't go wrong with a filled roti – stuffed with your choice of filling and folded or rolled. Still hungry? Try a plate of kottu, a dish made from chopped up roti and spiced vegetables or meat. And the curries? Wow, the curries! We've travelled India and love the curries there, but the ones we've had on our visit to Sri Lanka have been some of the best ever. We're vegetarians but we haven't been bored by the veggie offerings at all, we've had so many different types of curry – chickpea, sweet potato, pumpkin, tomato, banana flower, pineapple, mango, jackfruit…the list goes on. The curries are light and not oily, with fresh spicing that is not overwhelming.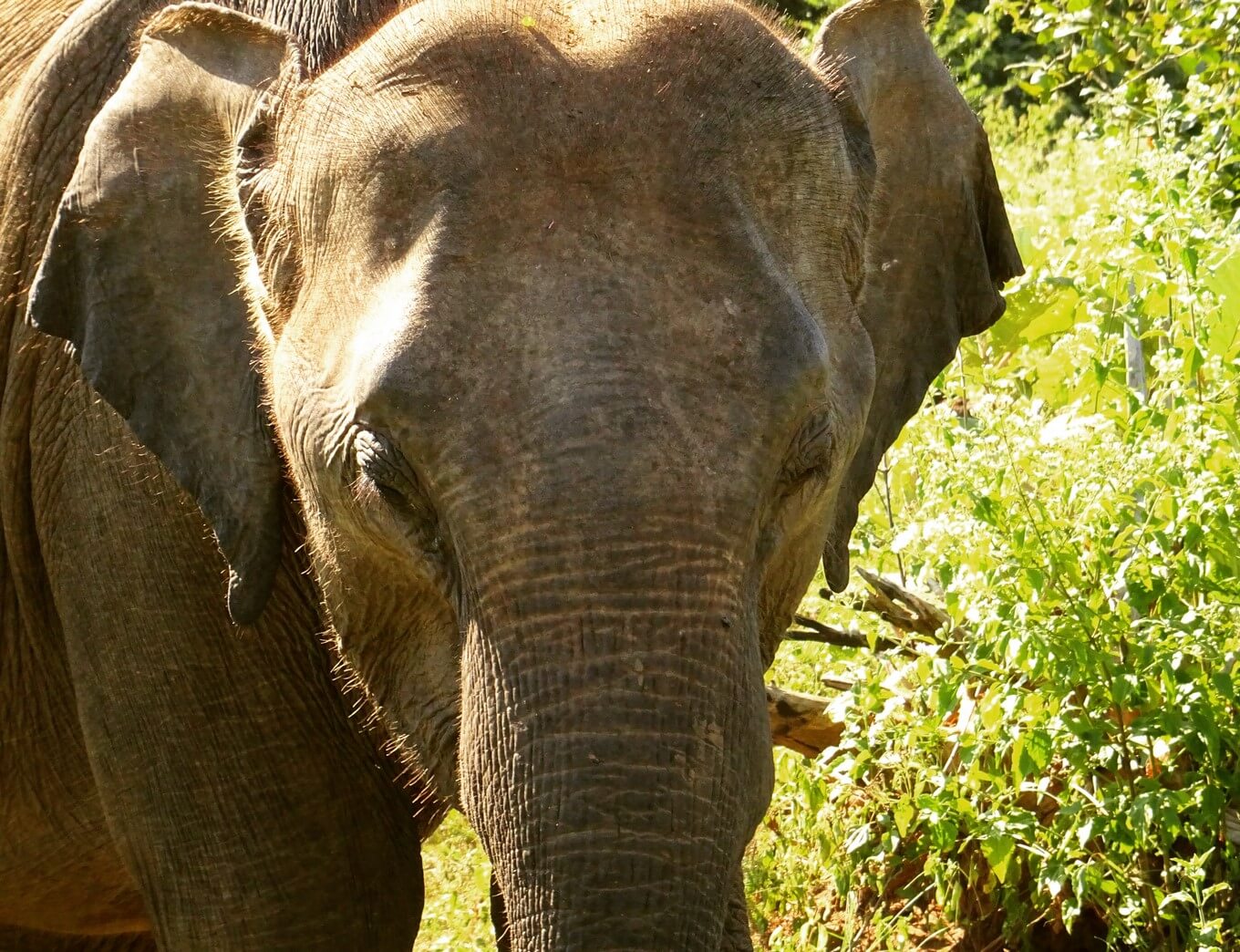 The Wildlife.
 Nothing can compare to the experience of seeing a beautiful elephant in its natural surroundings. For us, this was a first and it was probably the highlight of our whole trip. For a relatively small island, Sri Lanka has an impressive number of national parks – 26 in total! Each of these parks is unique and offers different sights. There is Udawalawe, where we did our safari and which is one of the best places to see wild elephants. Then there is Yala, which is the busiest and most popular but offers a fairly good chance of seeing leopards. You could visit the misty Horton Plains with its dramatic landscape and waterfalls, or the rainforest at Sinharaja Forest Reserve. And even if you don't visit a national park, there is wildlife all around here on this green and wild island. We've seen lizards big and small, bats, peacocks, eagles and more just out and about!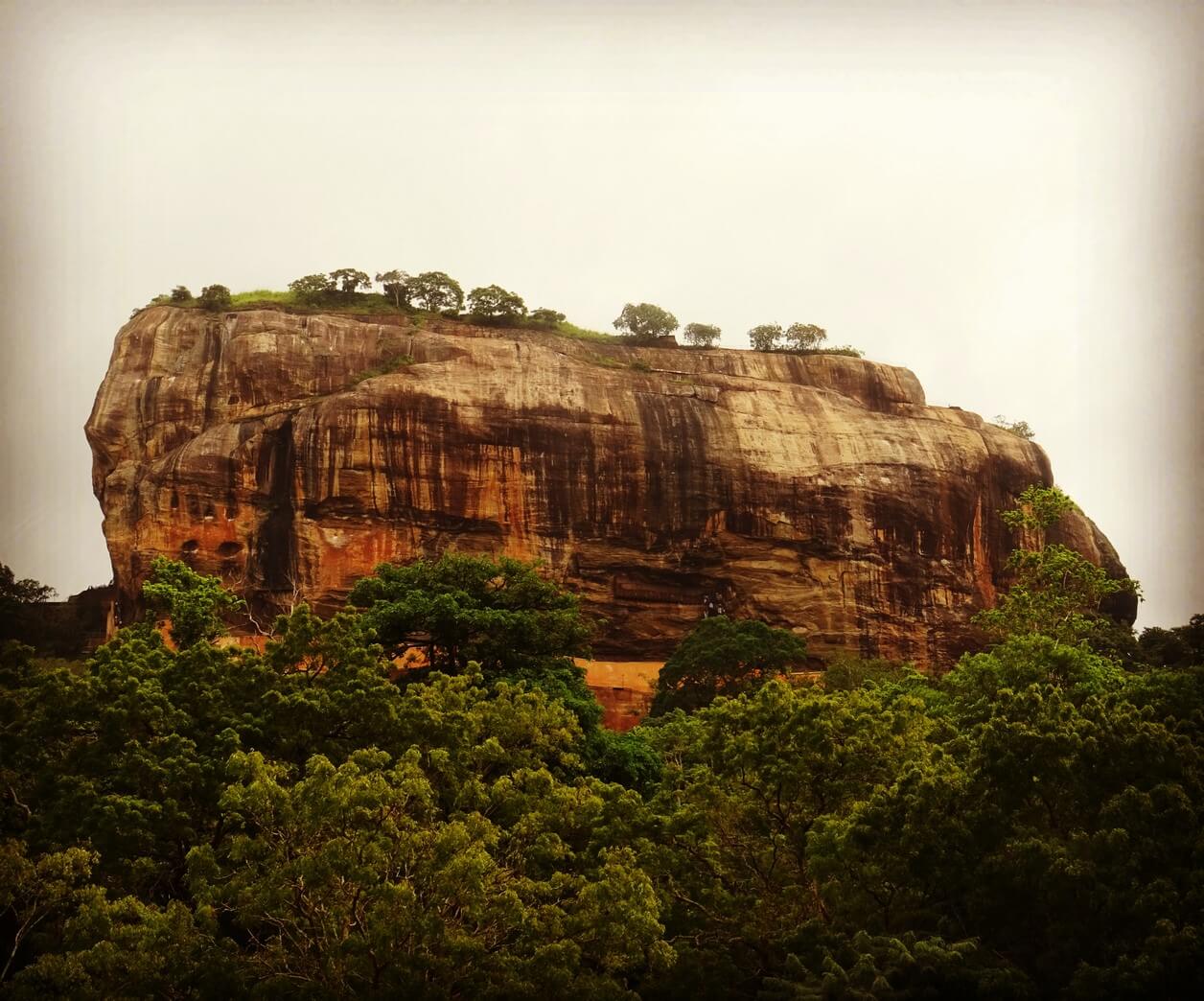 The Ancient Cities. 
In the midst of thick forests, Sigiriya rises up dramatic and incongruous. Lion Rock, as it's also called, was the ancient capital of Sri Lanka, when King Kasyapa chose the site to build his fortress in 477CE.  Although the rock itself is natural, this UNESCO World Heritage site is an amazingly well-preserved ruin which shows how people may have lived at the time. If you're feeling fit you can climb to the top of the rock where you can see remains of the fortress, while feeling like you're on top of the world! This is just a fraction of the historical and archeological sites that Sri Lanka has to offer – you can also visit the remains of the royal ancient city of the Kingdom of Polonnaruwa, or the ruins of Anuradhapura.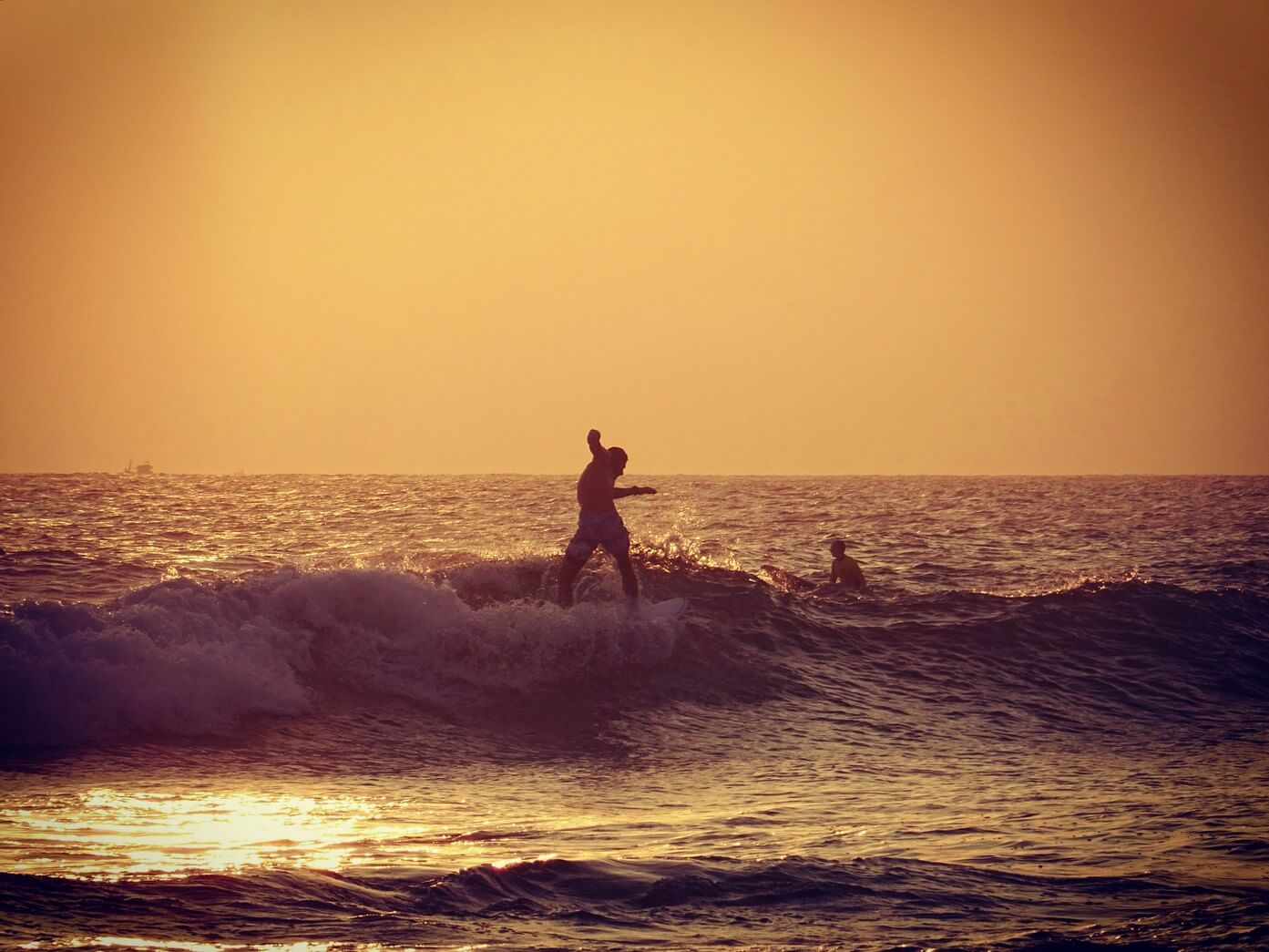 The Beaches.
 Sri Lanka seems to be ringed with postcard perfect white sandy beaches, and there is a type of beach to suit everyone! From the touristy resorts of Mirissa and Unawatuna, to the surfer hotspots of Arugam Bay and Weligama there is a stretch of sand for you. Love parties? Try Hikkaduwa. Love diving and snorkelling? Head to Pigeon Island. Just want some peace and quiet? The unspoilt east coast at Uppuveli and Nilaveli might be for you. The seas around Sri Lanka are clean and clear, with lots of opportunities for swimming, paddling and snorkelling. They are full of life, with colourful little fish scooting around in the shallows while whales, dolphins and sea turtles live in the depths offshore. The sand is usually clean and the beaches are often backed by palm trees for that authentic tropical vibe!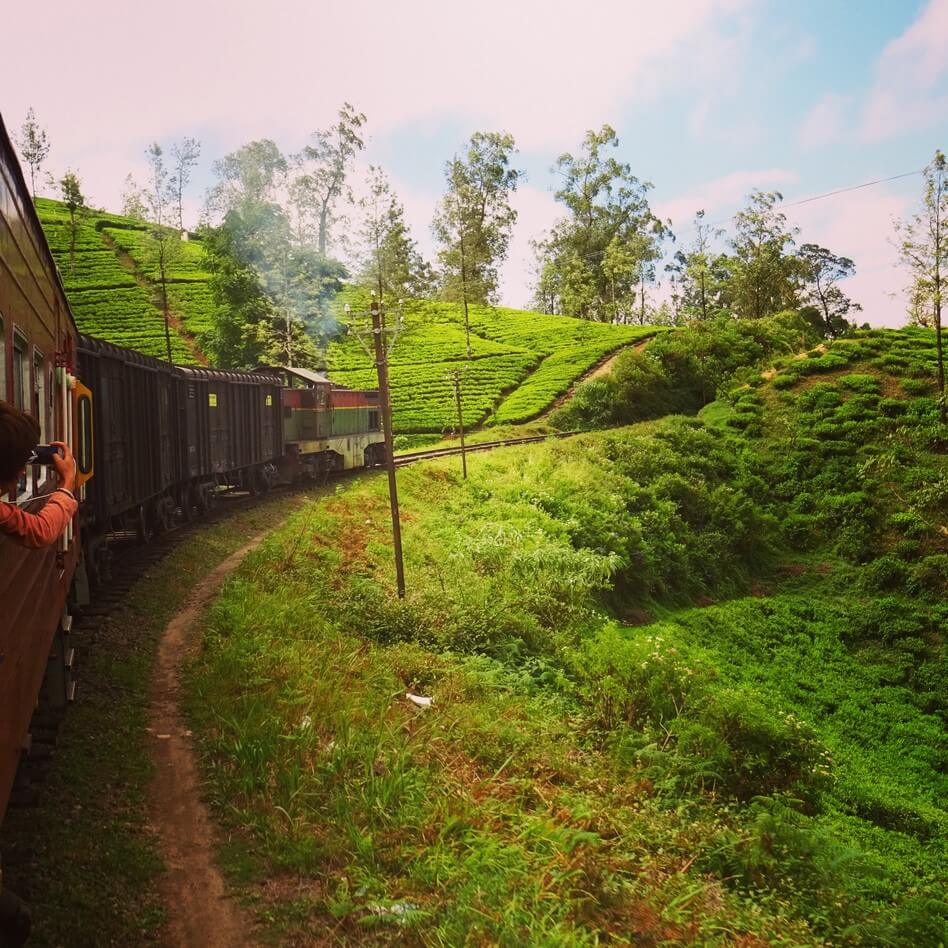 The Transport. 
Getting around this small island is so easy, and often both cheap and scenic to boot! The most famous option is of course the train journeys up in the hill country (you can read about our experience of the train from Nuwara Eliya to Ella here) where the carriages slowly chug their way through lush green hills and fields of tea, and you can share seats with the locals. But the local buses are a great option too. They cover all the small towns and villages, racing along the roads at high-speed! Buses are cheap, and the conductor will usually be happy to find a space for large rucksacks. If you're stuck, there is always the ubiquitous tuk-tuk, and drivers are happy to take you anywhere for a good price.
The Price. 
We heard that Sri Lanka was expensive before we visited, but we're here to tell you that's simply not true. You can easily visit this country on a budget – we averaged about £15 each per day here. Homestays can be a great option. They're cheaper than hotels and are usually really friendly and welcoming. The more popular and larger destinations now have a handful of hostels to choose from too. Snacks and street food are cheap, and in most towns you can find a local restaurant for a good value curry and rice meal. Transport is probably the cheapest thing of all if you stick to buses and trains – most bus journeys are under 100 rupees! Activities and entrance fees are where your budget may come under under pressure. The key is to pick a few things that you really want to see rather than trying to do everything. We knew that we wanted to do the safari at Udawalawe National Park to see some elephants, and this cost us around 12,000 rupees for the two of us, but it was worth every penny. We also knew that the entrance fees to the ancient cities are expensive so we just picked one, Sigiriya. This cost us 4650 rupees each, but again it was worth it for the experience.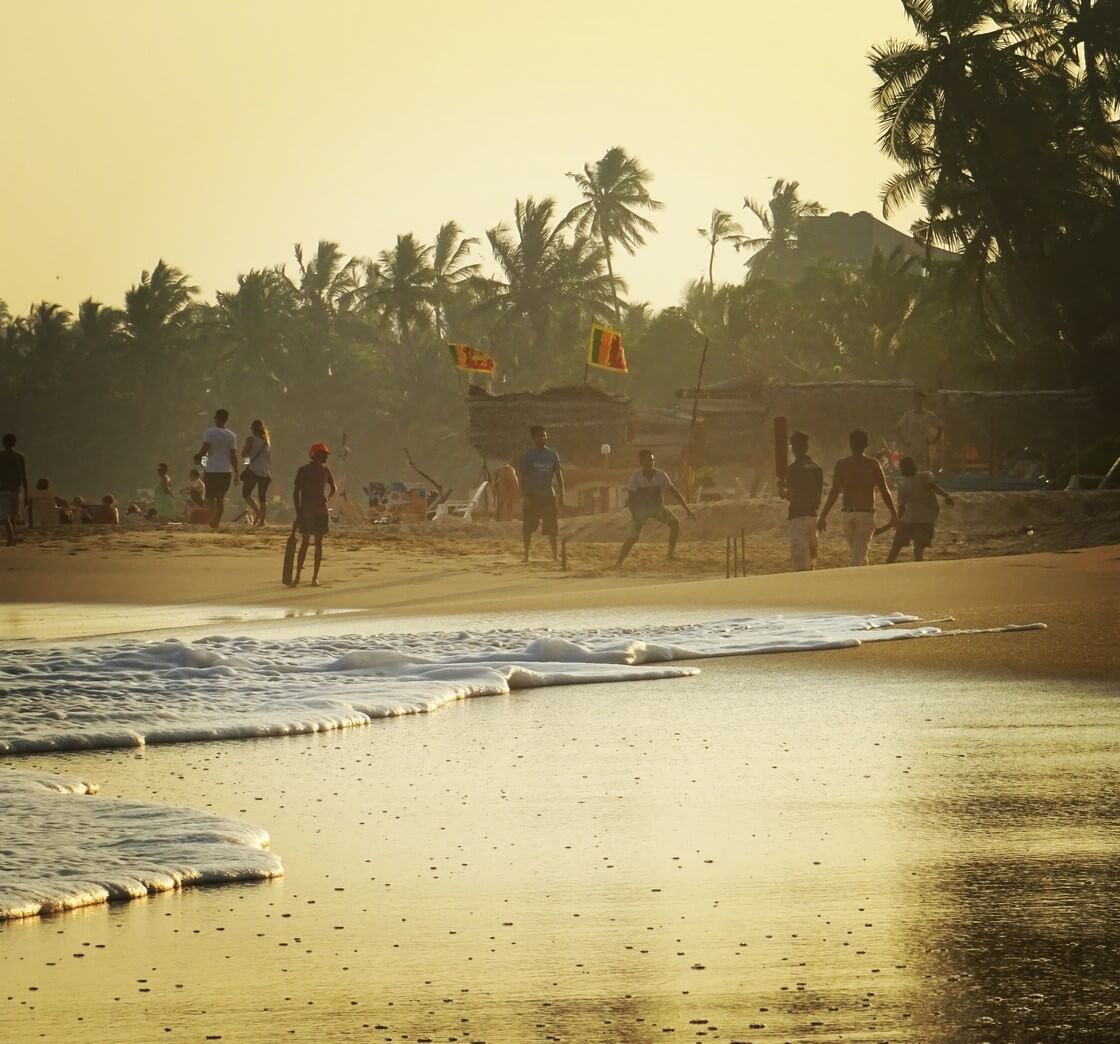 The Environment. 
Coming from India to Sri Lanka, one thing which struck us was how clean it is. You will rarely see piles of rubbish on the side of the road in Sri Lanka. The beaches are clean and rubbish-free and the countryside is not dotted with plastic bottles and scraps of paper. Huge swathes of the country are dedicated national parks. There are signs on the beaches warning against litter, and advising responsible diving. It seems to us like this country takes its environmental responsibilities seriously, and we can only hope that the rise in visitor numbers does not have an impact on this.
We honestly think Sri Lanka has something for everyone, and on every budget. But don't take our word for it – this amazing country is waiting for you to explore it!
Would you like to visit Sri Lanka? Or have you already been? Let us know what you think in the comments!