Easy Steps to Eco Friendly Travel: 11 Ways to Leave a Smaller Travel Footprint
Love travelling the world but worried about the impact you may be having on the environment? You're not alone. We feel that it is our duty to travel as responsibly as we can and minimise the effects that we have on the places that we visit. Read on for our top tips and learn some easy ways to leave a smaller travel footprint
11 Ways to Leave a Smaller Travel Footprint
1. Slow Down
We are big fans of slow travelling. One of the biggest impacts that we have on the environment is travelling by plane. We're not saying that you should never fly, that would make life pretty difficult! But when on a long trip, think carefully about how you are going to get from A to B. Does your planned route require any short haul or domestic flights? Is there any way you can change your itinerary to avoid this? You may even find a new place to explore along the way. The slower you travel and the longer you spend in a country, the better you get to know it. We'd rather spend our time on a cross-country train making new friends than squished in aeroplane any day! You'll never know what you could miss, if you are simply rushing from place to place in order to tick off 'the sights'.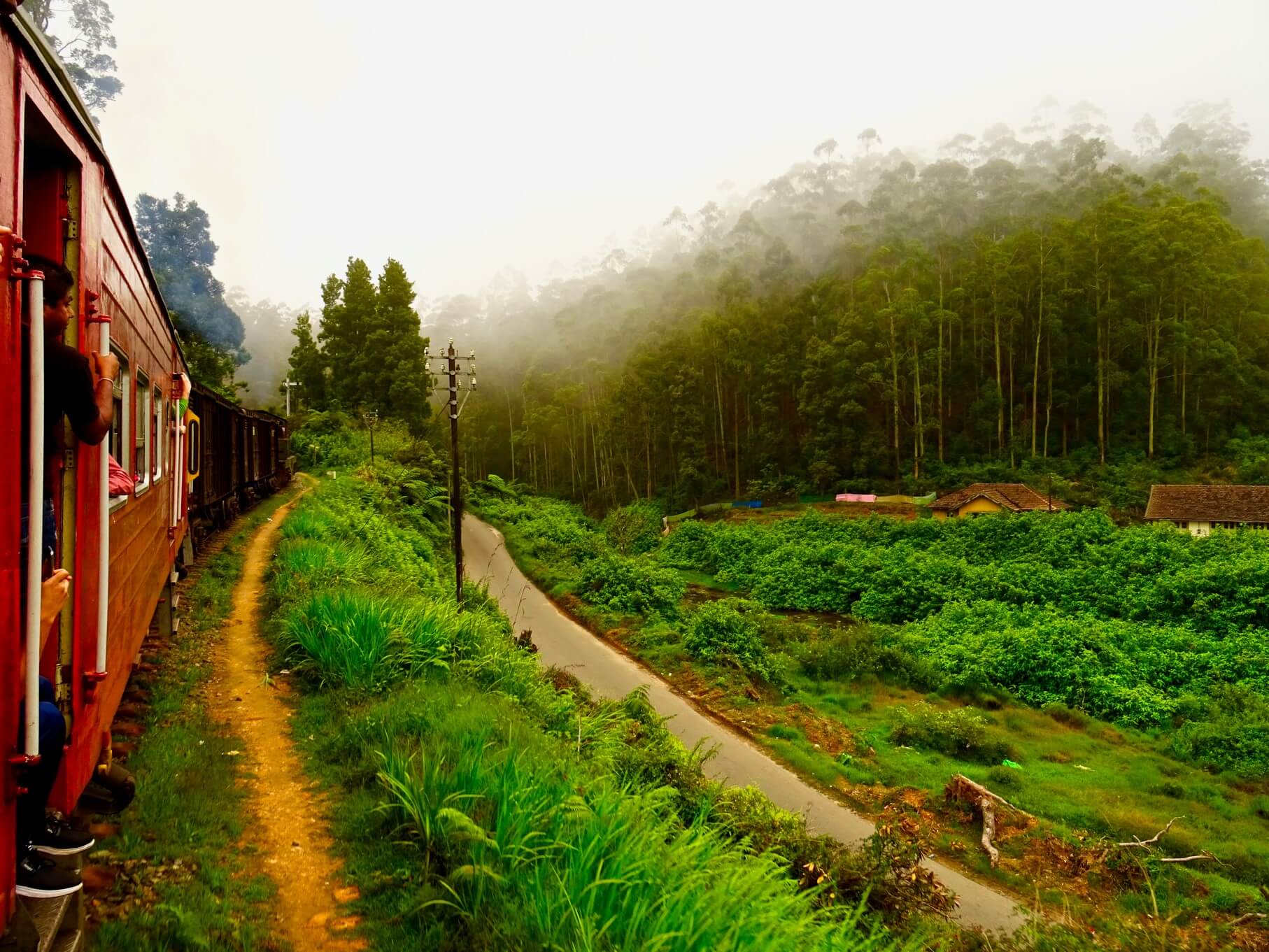 2. Bring Your Own Bottle
No, not like that. We mean bring your own water bottle! Consider you are visiting a hot country – you'll need to stay hydrated and drink at least 2 litres of water a day. But in places where you are not advised to drink the tap water, this can pose a problem. Imagine the mountain of plastic bottles that would be produced by just one person on a two week visit, and you can see how quickly the rubbish would pile up. You can buy a basic refillable water bottle everywhere these days – and many hotels and restaurants will allow you to refill with drinking water. Or you could go one better and invest in a bottle with a built in filter.
We love our Water-to-Go bottles. We can fill them with water from any tap, or even a stream, and they make it drinkable. And as well as saving the environment, they also help us save money – it's a win-win! In fact, we calculated that our Water-to-Go bottles will save us a whopping £546 EACH over a whole year on the road… that's a whole lot more cash in the travel fund! If you'd like to get your hands on one of these amazingly handy bottles, developed with technology from NASA, head over to https://www.watertogo.eu where you can enter the code NOFIXEDHOME at the checkout for a 15% discount.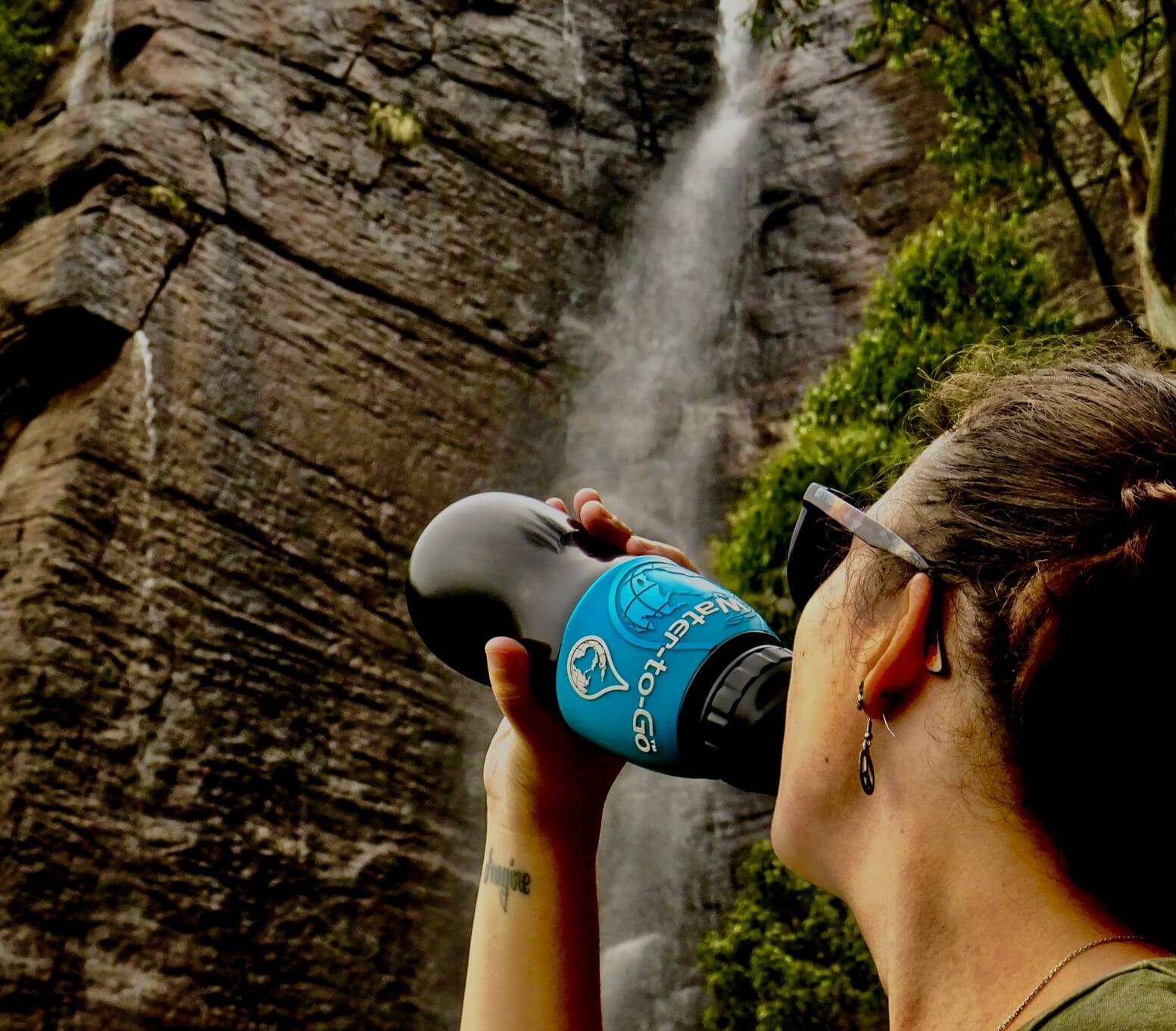 3. Embrace Plant Power
We're not ging to say that you should all become veggies or vegans. But it is a fact that these lifestyles have significantly less of an impact on the environment than eating meat. This comes into play when trying to leave a smaller travel footprint too. Why not try the veggie options next time you're on holiday – you might even fall in love with a new dish. We tried jackfruit for the first time in a homecooked Sri Lankan meal and now we're obsessed! We've seen firsthand the impact of the demand for fresh fish and seafood in tourist hotspots. When we visited Mamallapuram in India we saw four dead turtles on one stretch of beach – a direct result of unscrupulous fishing practices. For more info check out what the Vegan Society has to say about the environment here.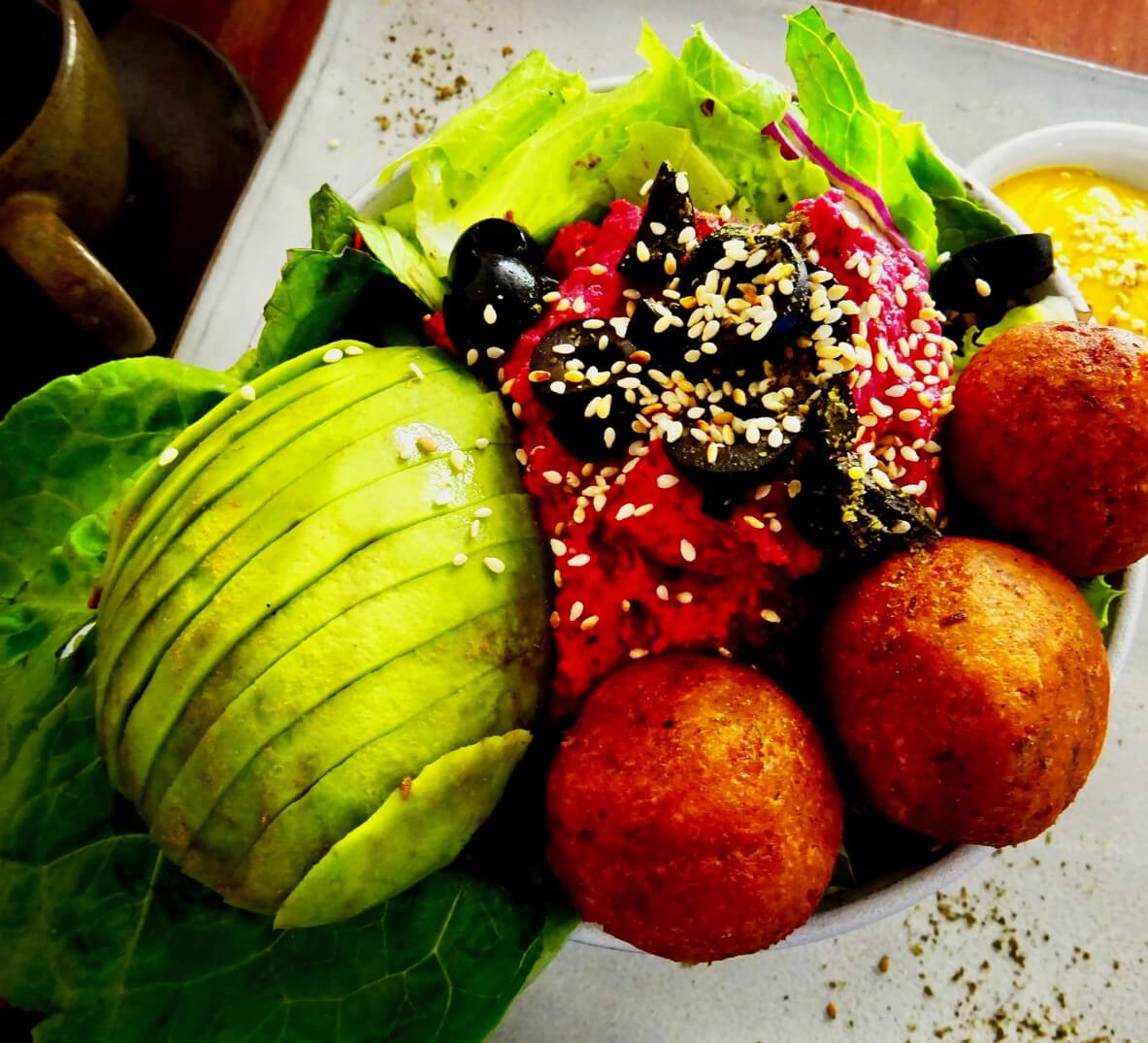 4. Shop (Local) Till You Drop
Buy local, as often as you can. When you buy fresh fruit and vegetables from market stalls, you can be more confident that the money is going into the producers pockets. And when you are visiting a country where there is an abundance of fresh produce, say Thailand in mango season, it would be mad to buy a packaged version from a supermarket! If you're into souvenirs, buy locally made items from small local producers, don't stock up on plastic junk. Just be wary of buying anything unethical such as shells or coral.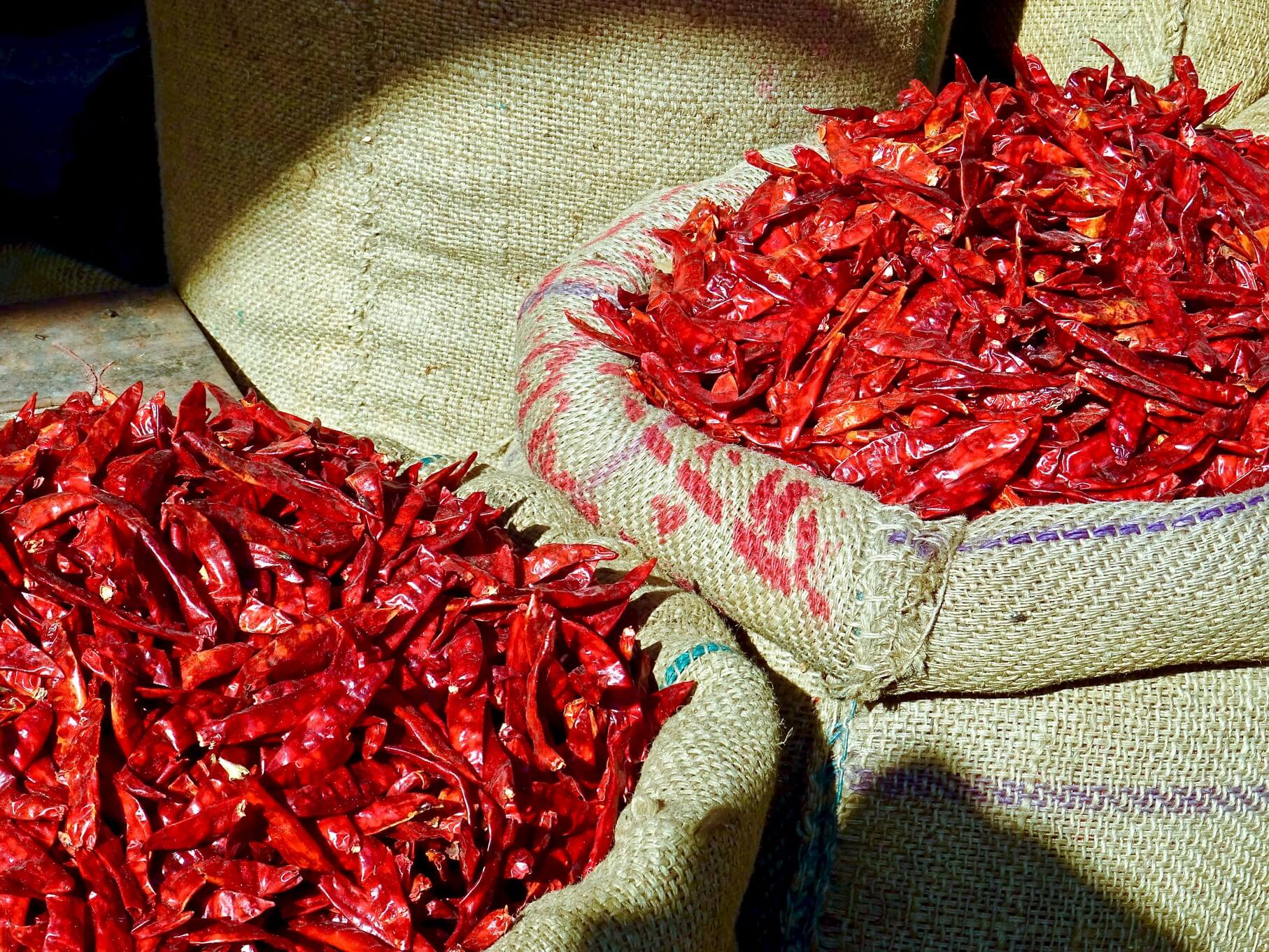 5. Just Say No (To Plastic)
Plastic is in the news all the time recently, so we are all aware of the impact that unnecessary plastic has on the environment. Some people need plastic straws, and that's ok. But why not consider alternatives such as metal or bamboo – they take up very little space in your luggage! We also travel with a handy spork each so we can avoid plastic cutlery. Occasionally the language barrier causes amusing confusion – once we asked for no straw only to get given more straws! It's easy enough to carry reusable bags and say no to plastic carrier bags as well.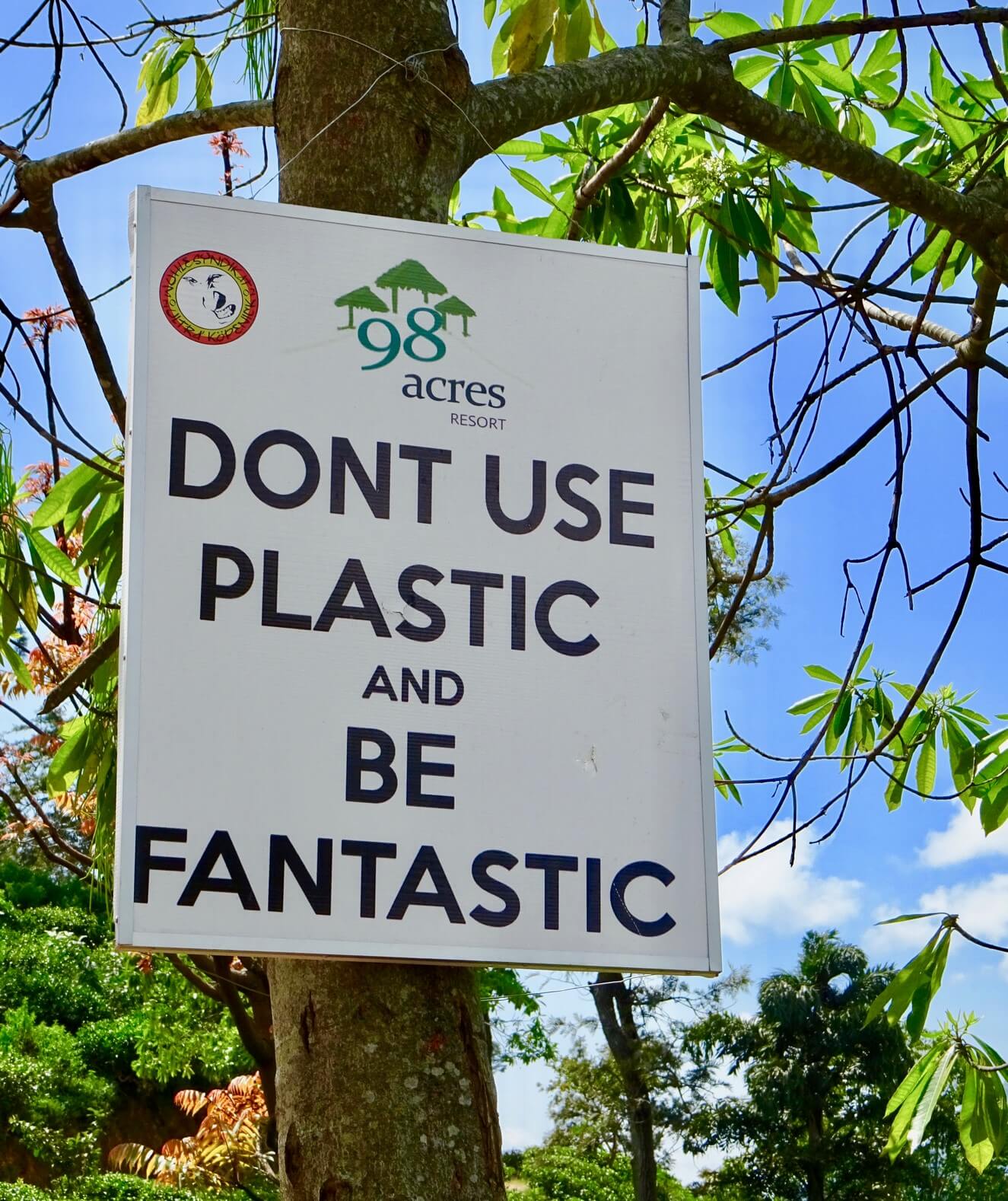 6. These Feet Are Made For Walking
One way of leaving a smaller travel footprint? Having smaller feet of course! Just kidding, but actually using your feet is a great way to travel green. We walk A LOT while we're travelling and it really is the best way of getting to know a place. Being on the ground, soaking up the sights and smells, interacting with the people you meet on the street, its all part of the experience! Don't be worried about getting lost, some of the best places we've seen are a direct result of just arriving in a place and going for a wander. As long as you're not walking anywhere where you feel unsafe or its dark – we say go for it!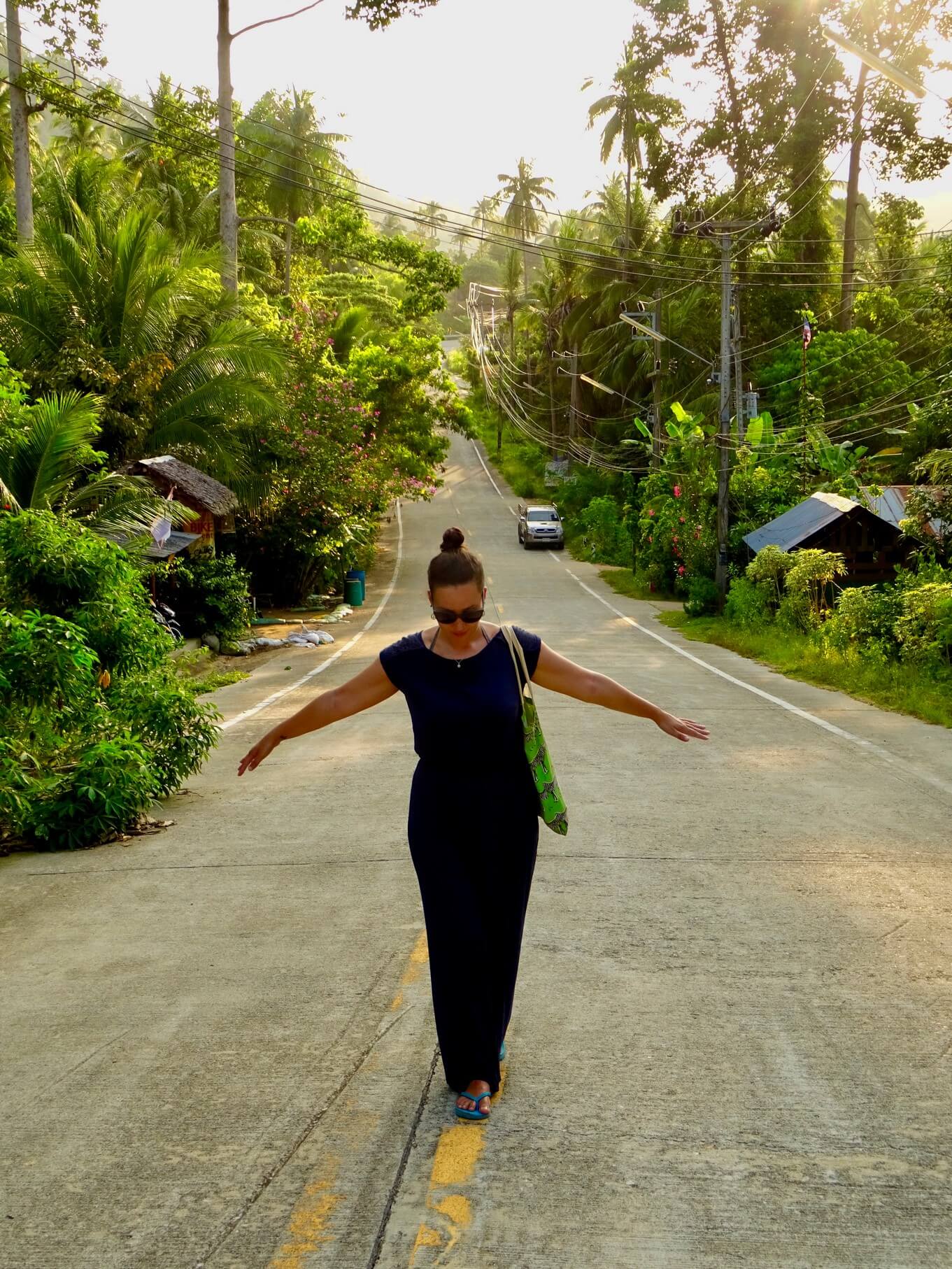 7. Bus(t) a Move
Getting public transport in other countries is definitely an experience! We've had amazing train journeys, and we've had ones which are akin to torture. But we wouldn't change it for the world. From being tightly packed into a speeding local bus in Sri Lanka's hill country, holding on for dear life, to sharing food and stories with extended families on long Indian train journeys. These experiences have shaped our journeys and the way we view the countries we've visited. You can learn so much more about a culture by sitting on a bus than you can sealed in an air conditioned taxi any day. And we all know that sharing transport leaves a smaller travel footprint wherever you are in the world. We even wrote this handy guide to travelling by train in India.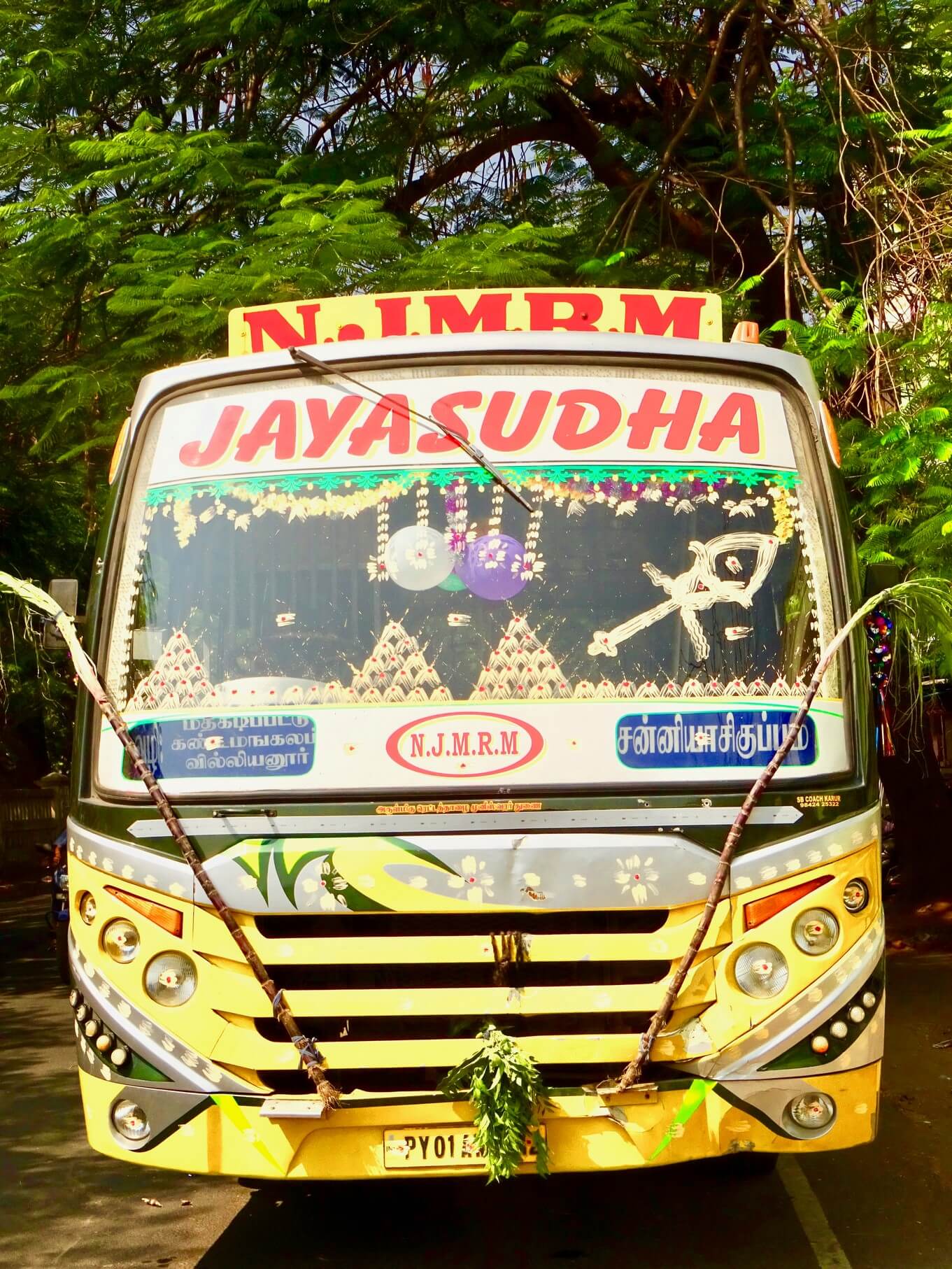 8. Enjoy Homely Homestays
As well as shopping local, it's good to stay local. Some of the nicest places we have stayed have been homestays or small family run hotels. Places like this who conduct business on a small scale are more likely to have a smaller impact. Not to mention you often get to meet interesting new people and eat incredible home cooked food. We stayed in one place in Udawalawe where they made us a gigantic vegetarian feast for dinner and stood by watching as we ate, feeding us more and more portions until we thought we might pop!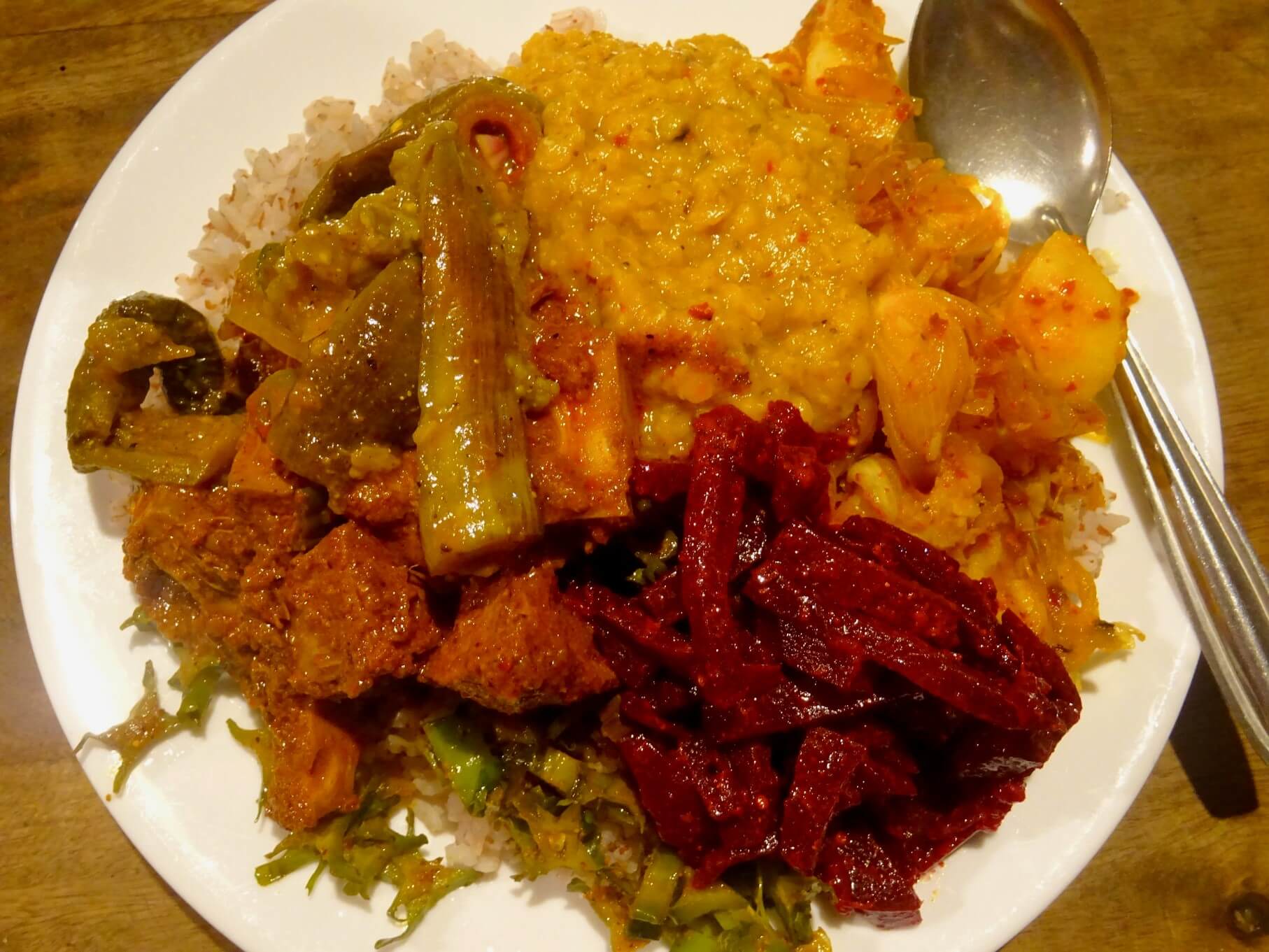 9. Lighten the Load
Not only does travelling light help you leave a smaller travel footprint, it also makes your experience so much easier! Consider removing any uneccesary packaging before you load your bag, otherwise it'll end up being thrown away when you get to your destination (which might be a country less well equipped to deal with waste). If you're wanting to travel by public transport, you need to be able to lift your own bag up into luggage racks, as well as being able to carry it easily from A to B. Think about what you want to take with you – and then think about if a) you actually need it and b) do you want to lug it around everywhere?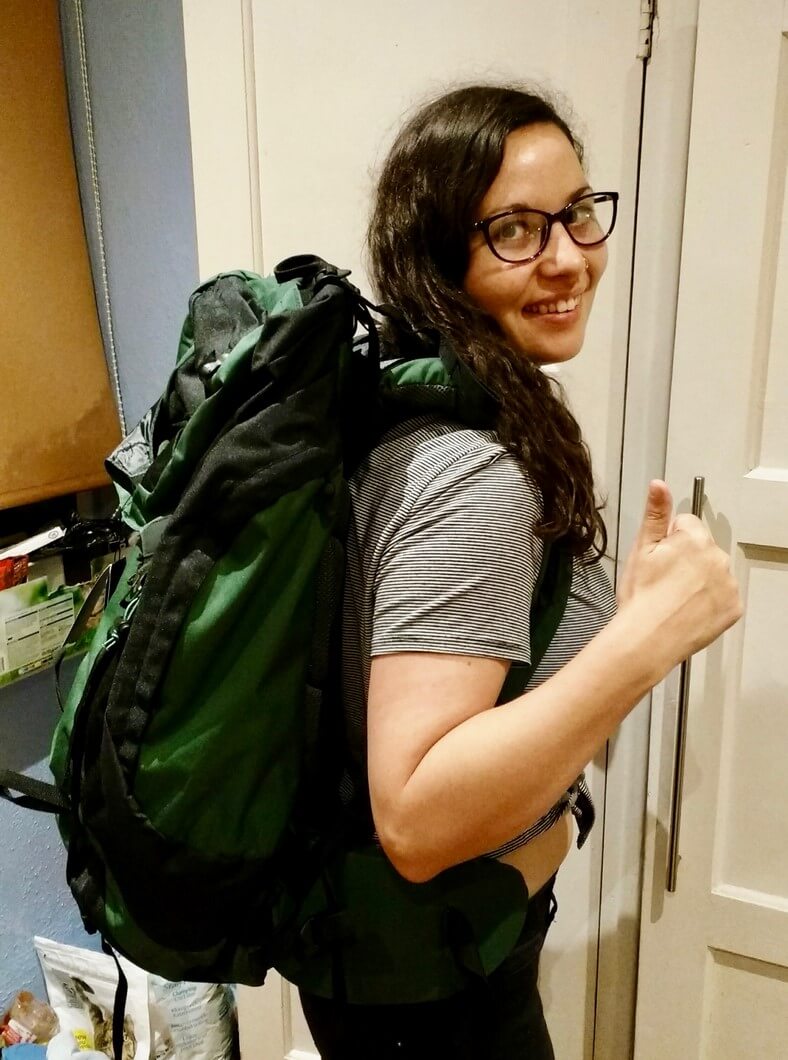 10. Tread Softly
We're all familiar with the saying "Leave only footprints, take only memories" but it is worth remembering. There is no excuse for leaving rubbish, ever. Yes you may be visiting a place where public bins are few and far between, but seriously, just take it with you. It doesn't matter if there is already lots of rubbish there, don't add to the problem. Stay on marked paths, try to avoid trampling over plants and do your very best not to leave any trace of your visit.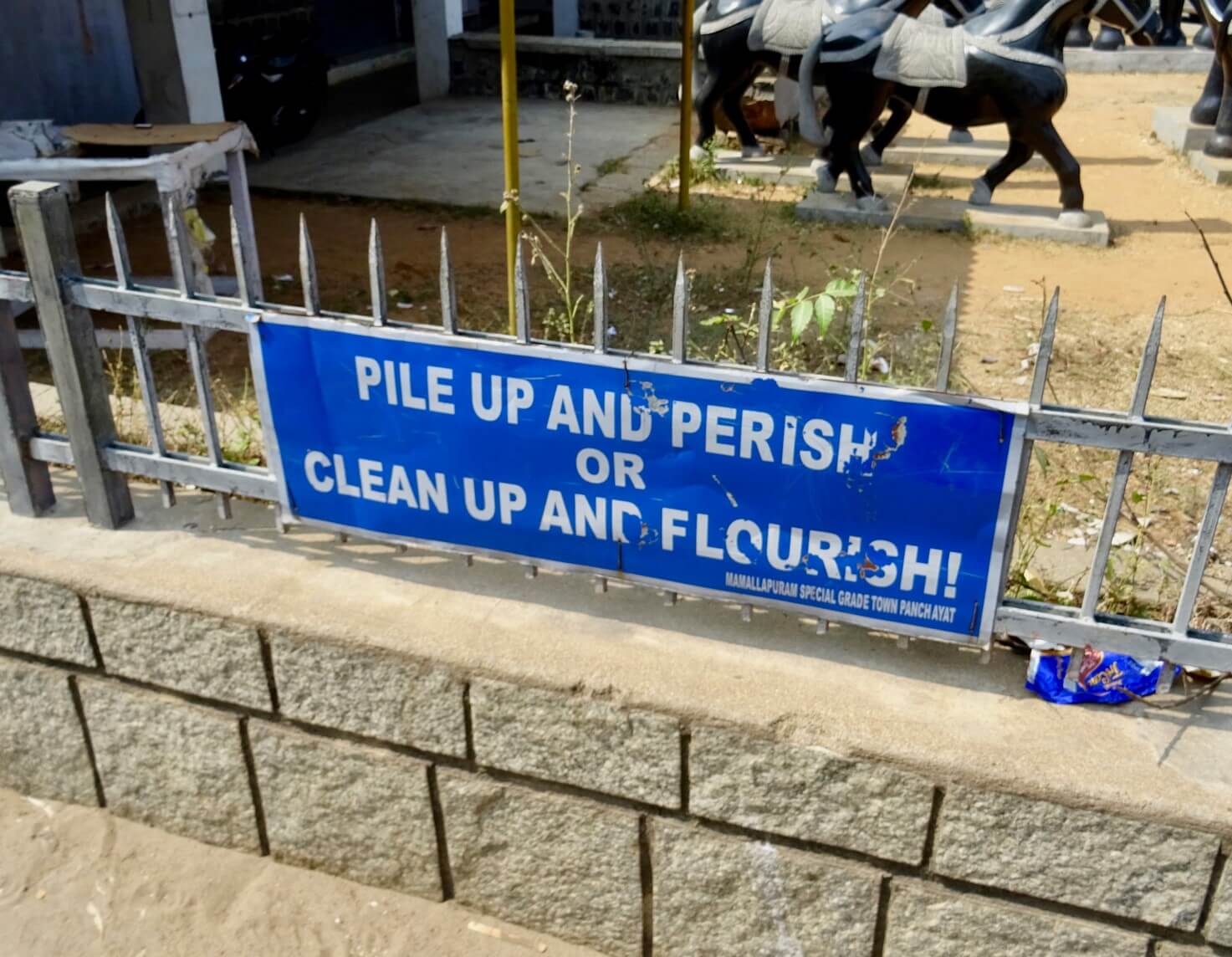 11. Be an Animal Lover
The topic of ethical wildlife tourism is a complicated one so we won't go into huge detail here. But it's good to be aware of the impact that your activities may have on local wildlife. Avoid anywhere which offers animal interactions that seem forced or not in the animal's best interests – if you're not sure about a place you can look at TripAdvisor reviews for other people's experiences. The main thing is to do your research and make sure you are informed. Sure you may think that an elephant ride sounds magical, but once you find out the process that an elephant goes through in order to be 'broken' and able to be trained, we're pretty sure you'll think twice.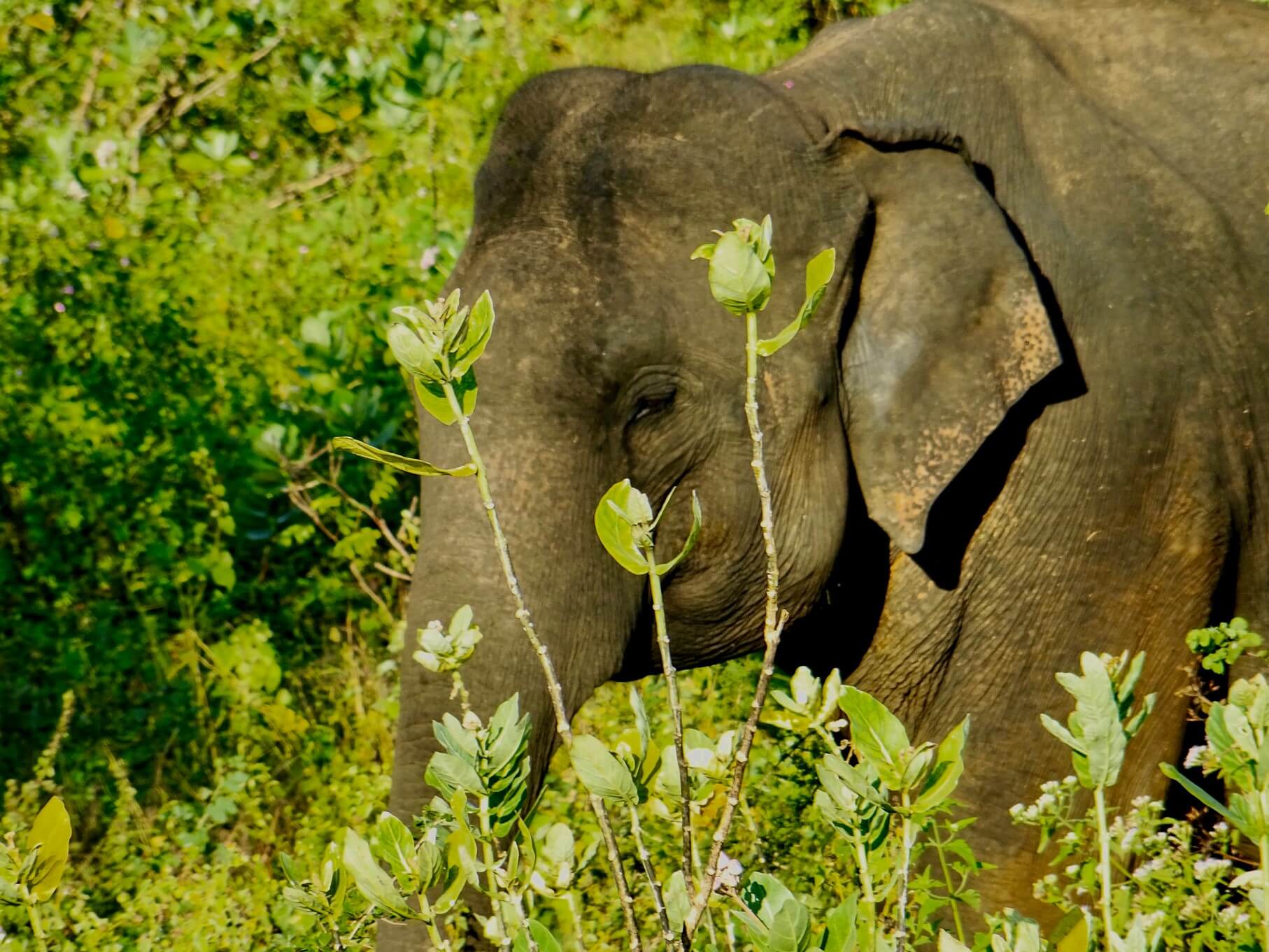 Do you have any hints or tips for anyone wanting to leave a smaller travel footprint?
This list is a starting point – if you have any other advice on how to leave a smaller travel footprint, please let us know in the comments. We'd love to hear your views!
Please note this post may contain affiliate links. You can read our policy here.