Water-to-Go Bottle Review – Our Secret Money-Saving Weapon!
As we've previously mentioned, this month is Plastic Free July. From remembering to bring reusable bags, to taking a packed lunch – people all over the world are making an effort to cut down on the amount of plastic waste that our modern lifestyles produce. We thought this would be a great time to share with you our secret weapon in the fight against plastic waste. Not only that, it saves us money too! Read our Water-to-Go bottle review to find out more.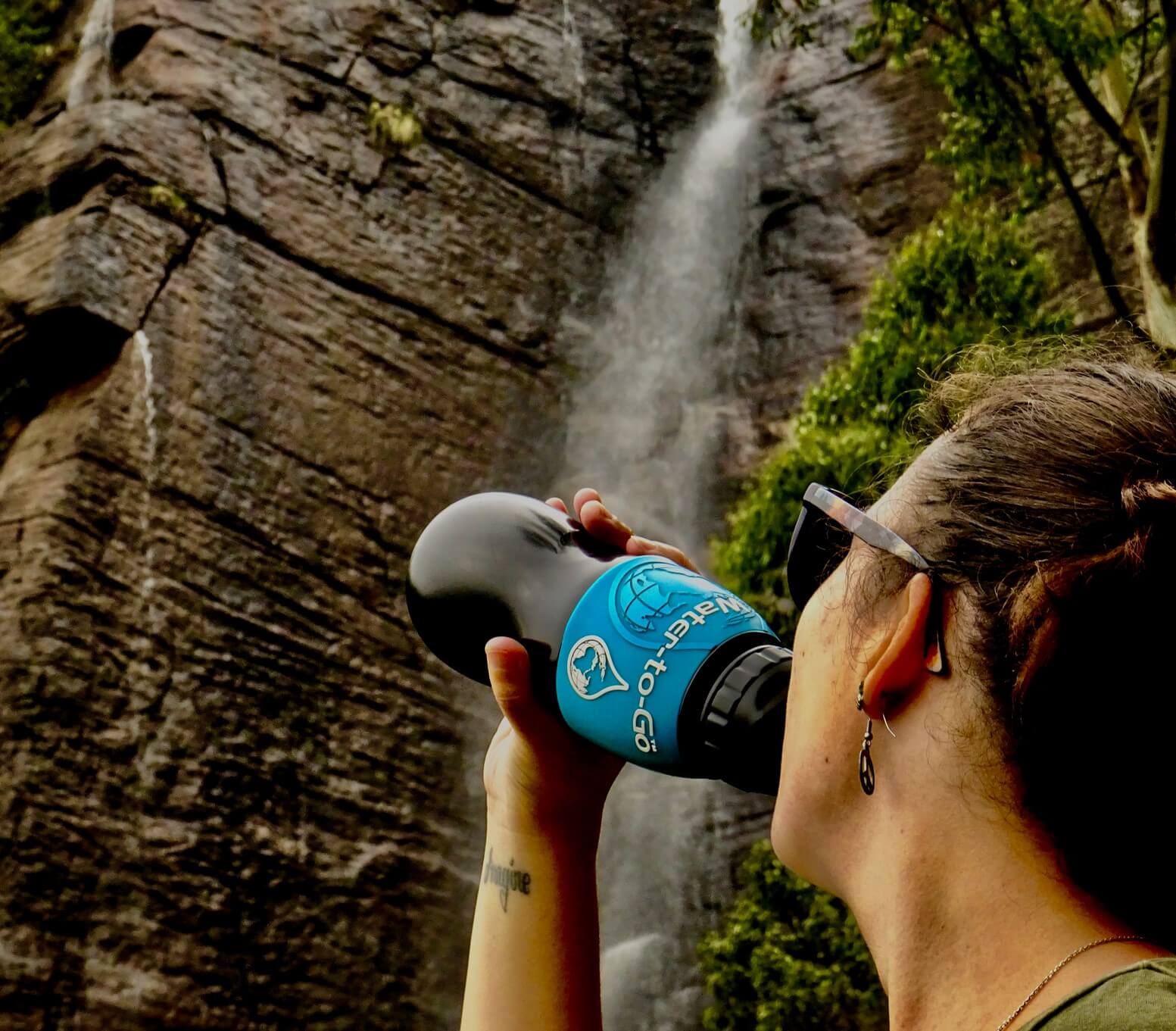 Our Water-to-Go Bottle Review:
What is it?
These handy little bottles are designed with a built in filter. The technology was originally designed for the American Space Program (which is pretty damn cool!) and means that the bottles can filter out 99.9% of all bacteria. The filter uses three different types of technology which makes us feel pretty safe drinking the tap water wherever our travels take us.
They come in a few different designs and sizes. The 75cl bottles filter 200 litres of water and last for 3 months. Or the 50cl bottles filter 130 litres of water and last for 2 months. We opted for the larger size for our year-long trip, and packed three spare filters each to last the journey. If we want to, we can remove the filters when we are somewhere with drinkable tap water, which would make the filters last even longer. People often ask us about our matching bottles when we are out and about! We're always happy to recommend them because they have been a brilliant investment for our trip.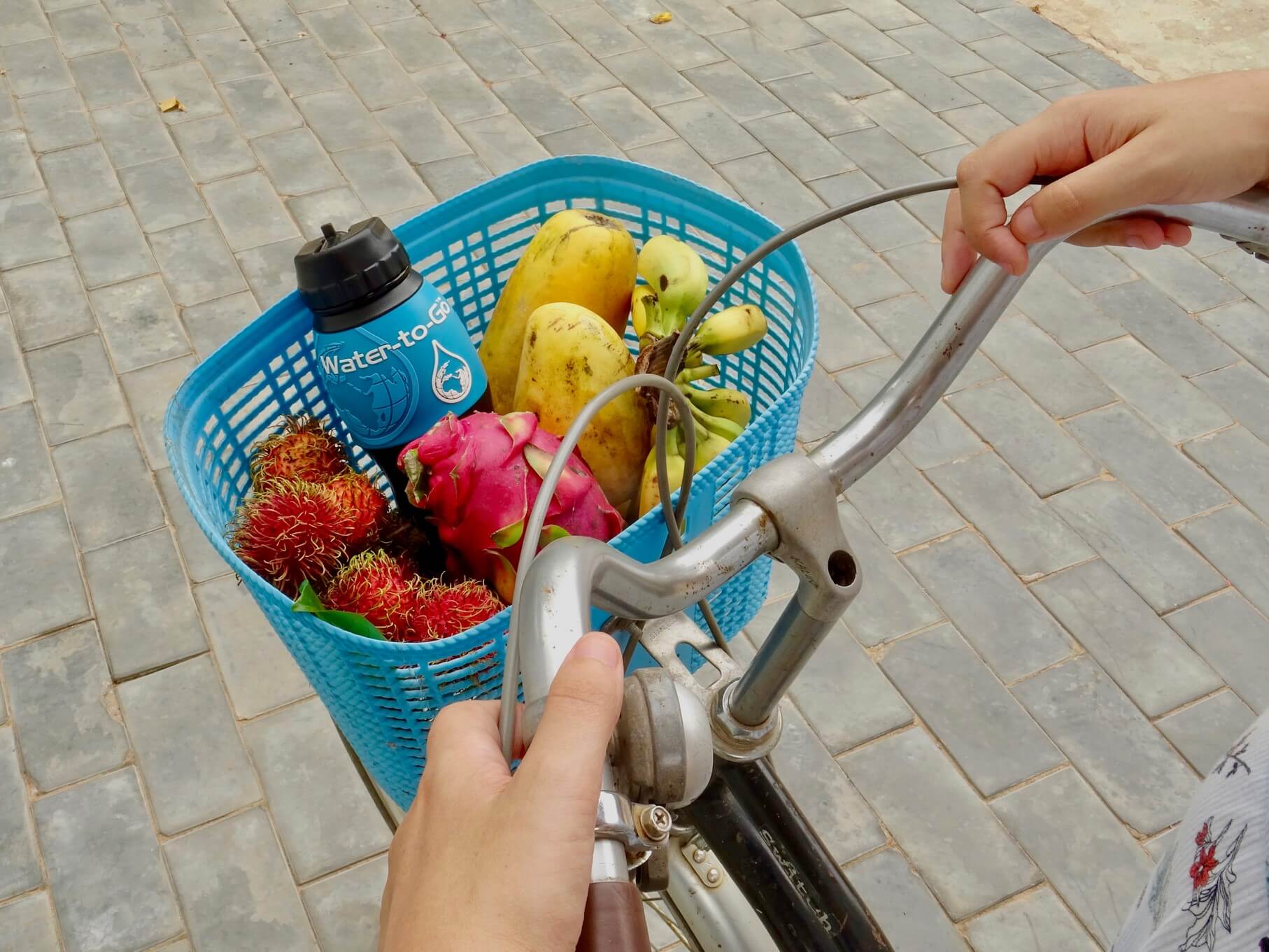 Water-to-Go saves plastic
We all know that we should drink two litres of water per day. Your mum, your doctor, that colleague at work who has a water-counting app…everyone tells you how important it is to stay hydrated. And that is just on an average day. Add in some exercise or a hot climate and you'll need more.
One of the things we were concerned about while we were planning this trip was just how to keep hydrated in a country where you cannot drink the tap water. Sure, we could buy bottled water, but that would add up very quickly. If you imagine two hot, thirsty travellers would get through a minimum of 4 litres per day. That would add up to over 1400 litres over the year! Imagine adding another 1400 plastic bottles to the waste pile – particularly in countries such as India where they don't have the infrastructure to cope with the rubbish they already have. Rubbish there is burned more often that it is recycled, or it is added to gigantic landfill sites.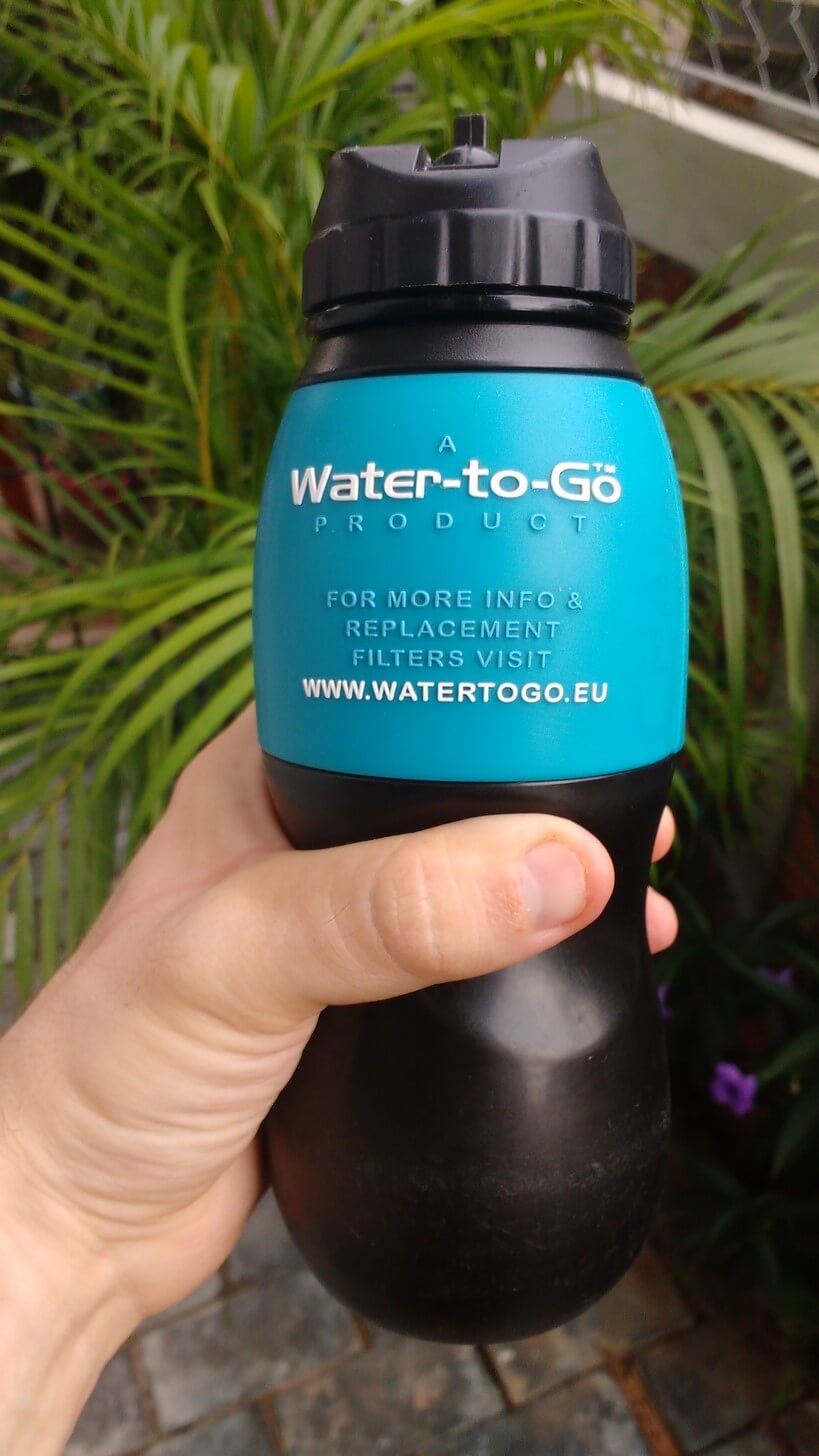 Water-to-Go saves money
Brace yourselves – we're going to do some maths! How much money do you think those 1400 bottles would cost us? Ok, so the cost of living out here in Asia is cheap, so you wouldn't think it would matter too much. But let's see. A litre of water costs as little as 35 rupees (40p) in India, or as much as 35 baht (80p) in Thailand. If we take an average cost of 60p per litre, that's already £2.40 per day for two people. Over a year, this adds up to £876! A sizeable chunk gone from your travel budget. We read many a Water-to-Go bottle review before we took the plunge and bought our own, but our primary focus was on saving plastic. When we sat down and did these calculations a few weeks ago we were stunned!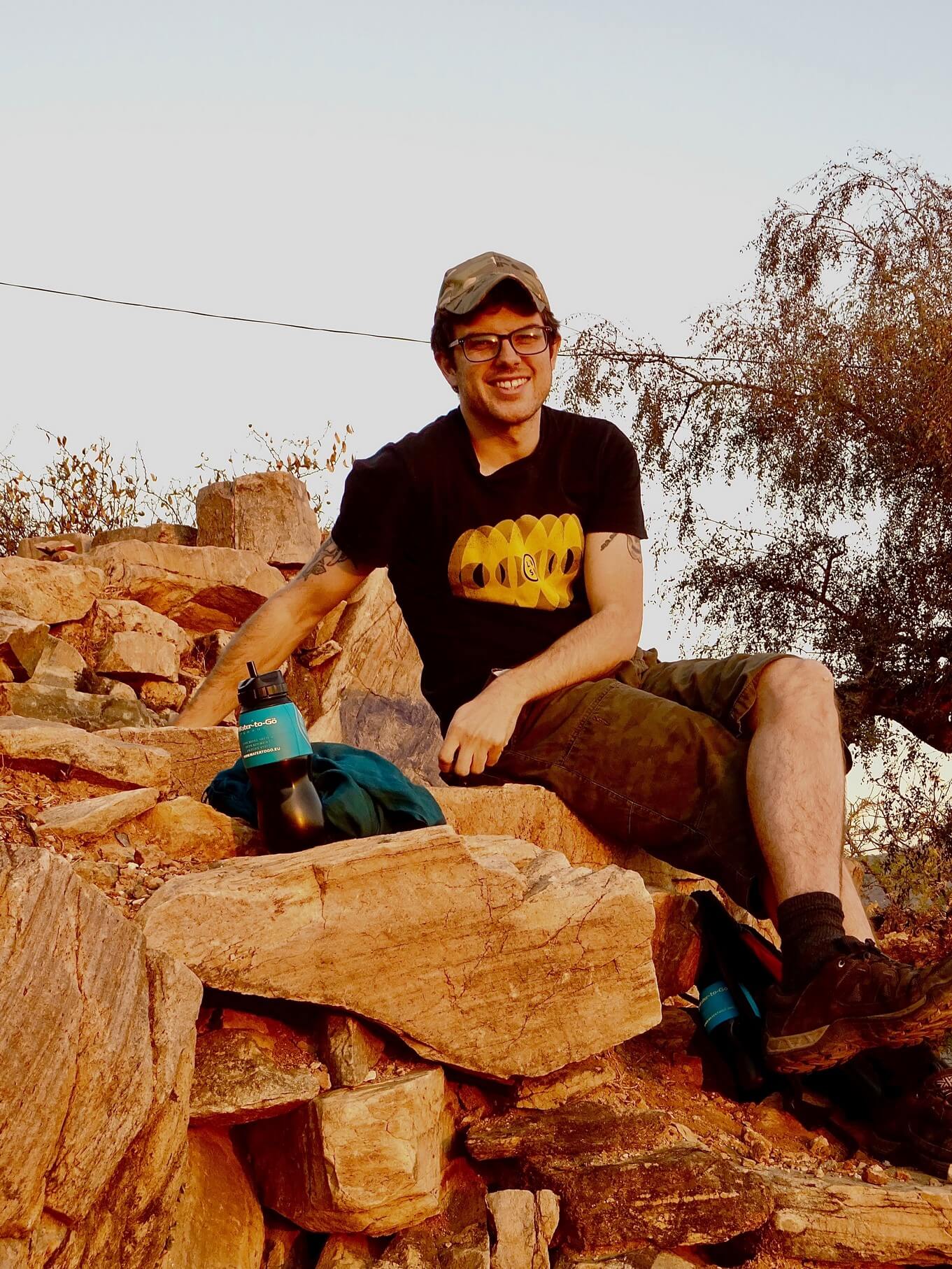 Water-to-Go in action
The manufacturers claim that these bottles filter out 99.9% of bacteria, including gross sounding things like tapeworms, threadworms and Giardia lamblia. But how well have they worked in real life? So far, we have used them to drink the tap water in Nepal, India, Sri Lanka, Thailand and Cambodia. We even filled them from streams and waterfalls while we were trekking in the Himalayas. They are easy to use, and we carry them everywhere. Getting poorly while travelling around Asia is almost a given, and we've succumbed to Delhi-belly once after a dodgy restaurant. But one thing we're confident about is that our water is safe to drink.
Liked our Water-to-Go bottle review? Fancy a discount on your own bottle?
Well, you're in luck! Head on over to the Water-to-Go website where you can get 15% off the whole range of products. Just type our discount code 'NOFIXEDHOME' in at the checkout. Yay! This post contains affiliate links. Please click here for our affiliate policy.
C & D xx