Animal Aid Unlimited: Ethical Animal Encounters in Rajasthan, India
We've written before about the problems with animal encounter tourism in Asia. But it's not all doom and gloom. When we were in India we heard about an amazing organisation called Animal Aid Unlimited. Along with our travel buddy Callum, we hopped into a tuk-tuk and headed over to get our hands dirty and find out more about what they do.
Animal Aid Unlimited
Animal Aid Unlimited was founded in 2002. Located near the beautiful city of Udaipur in Rajasthan, they take in sick and injured street animals. From dogs who have been hit by cars, to stranded cows – there is a phone number that locals can use to report animals in danger or distress. The Animal Aid Unlimited team respond to all sorts of calls. We follow their page on Facebook where they often post videos of their callouts. It can be a distressing thing to watch, but seeing these animals being rescued and nursed back to health is heartwarming.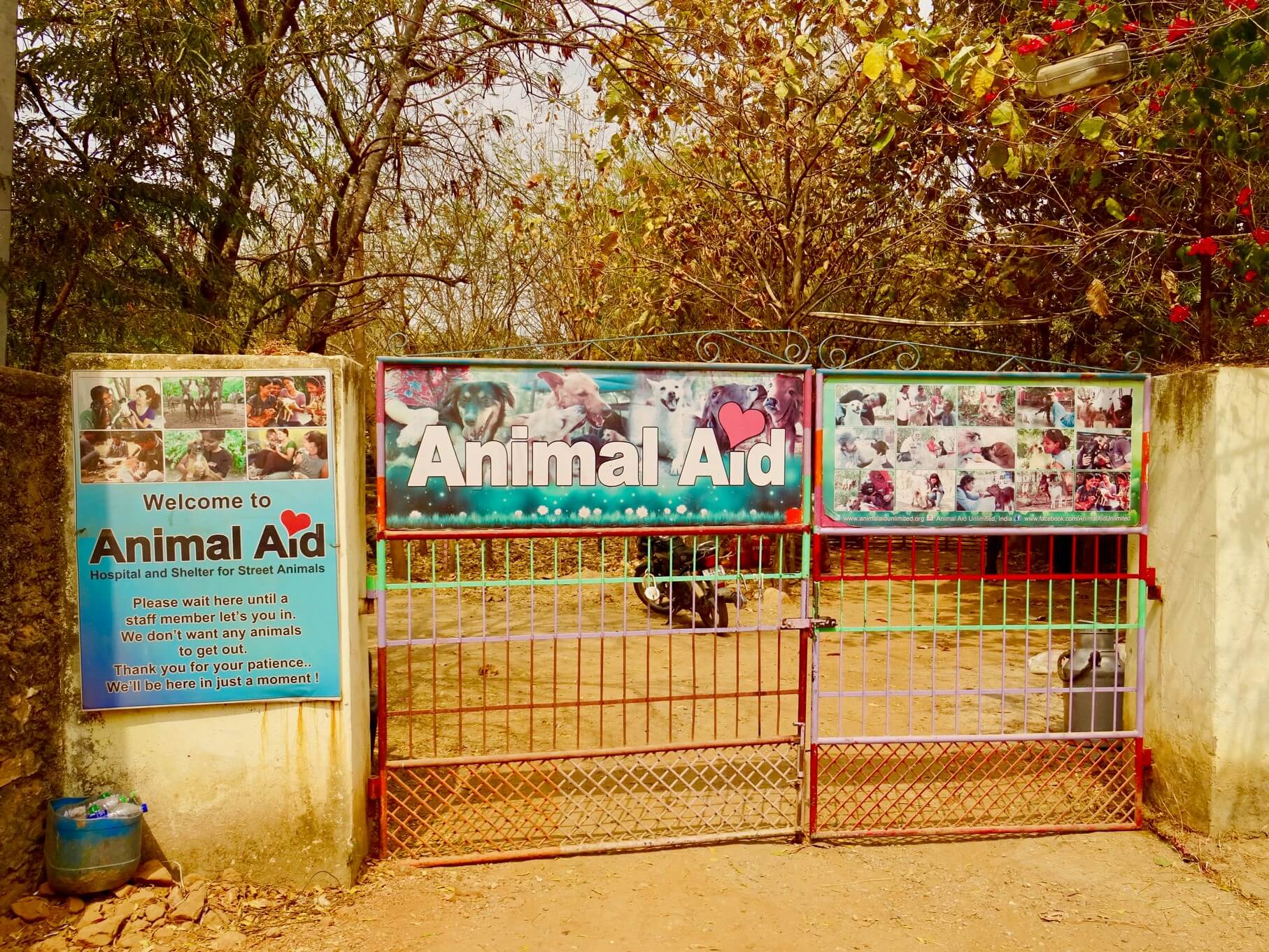 Our Tour
We checked their website and learned that they welcome visitors every day. There is no need to pre-book, you can show up in the morning and be given a tour. They are happy for people just to come and look around, or to volunteer for half a day, a whole day, or more! Specific skills aren't needed, any animal lovers are welcome. We arrived around 9am and were invited to sit and have a drink of chai while they sorted out the day's rota. We were then given a tour of the sanctuary by one of their long term volunteers. Her passion for the work and for the organisation shone through as she walked us around.
The first large enclosure was for dogs with infectious diseases, for example mange. They are treated by antibiotics and medicated baths until they are well enough to be released. Then we headed up to the area where the larger animals are looked after. At the time they had several cows and calves who were recuperating from various injuries. There were also goats, donkeys, sheep, pigs and even two adorable piglets.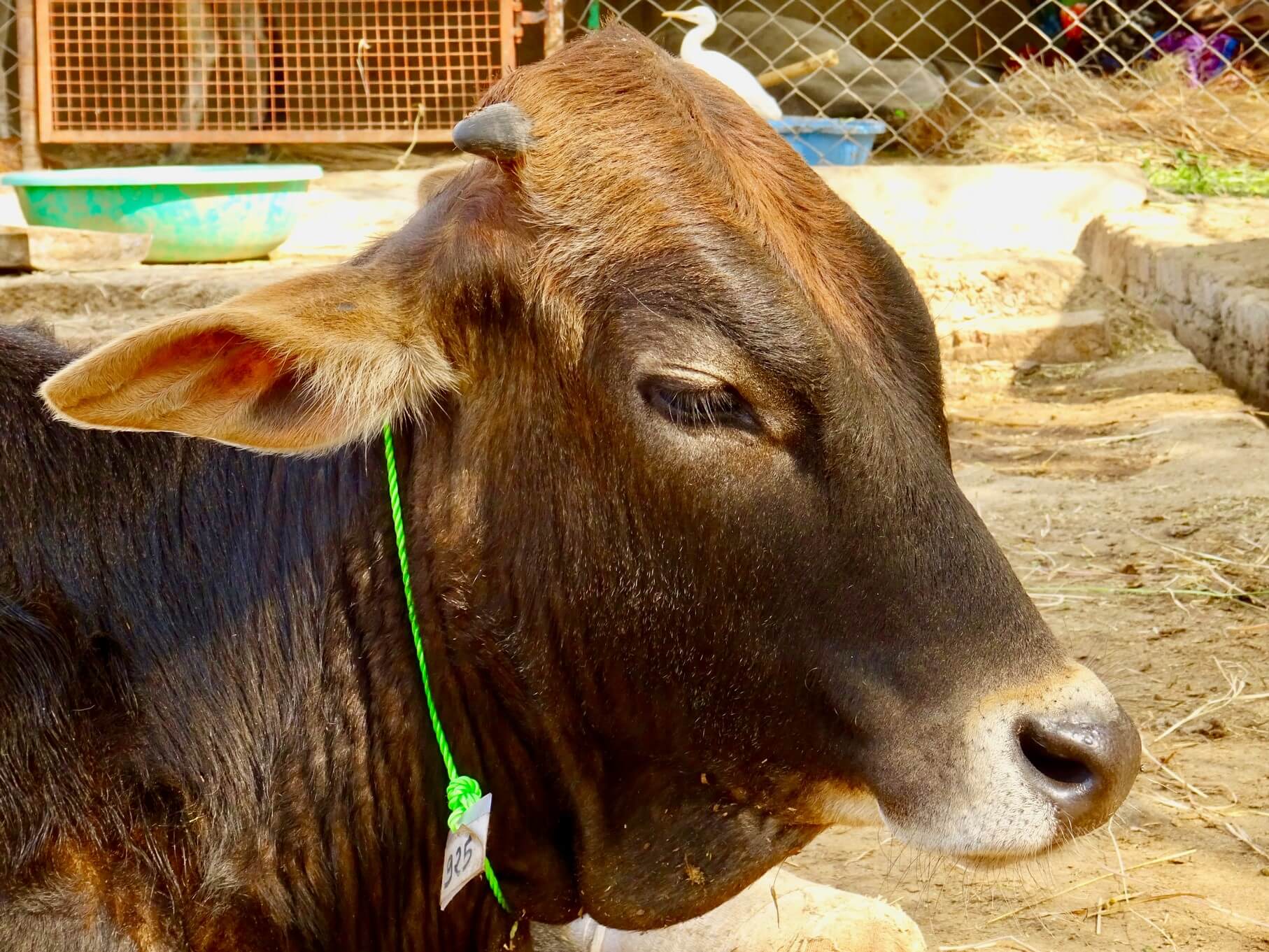 Holy Cows
Parts of the tour were a little upsetting. There were a few cows who were lying down under blankets, and we found out that they were dying. Because cows are sacred in India, it is illegal to kill them, even if it is to end the suffering of a prolonged death. These cows had been used and then set free to wander the streets once no longer profitable. Many cows in India die from being hit by traffic, or by eating from the piles of plastic and rubbish on the streets. These cows that we saw had stomachs full of plastic and had been slowly poisoned. The staff and volunteers could only help by trying to make them as comfortable as possible in their final days.
One of the dying cows was pregnant, and the staff were not sure if her calf was still alive or not. When we were there, we heard that they were fairly sure that the mother had lost her calf. However, the following day we spoke to some other travellers who had visited just a few hours after us. They told us that the calf was born safe and well that afternoon.  A small silver lining in a sad situation – they named her Holi after the festival that was taking place the following day.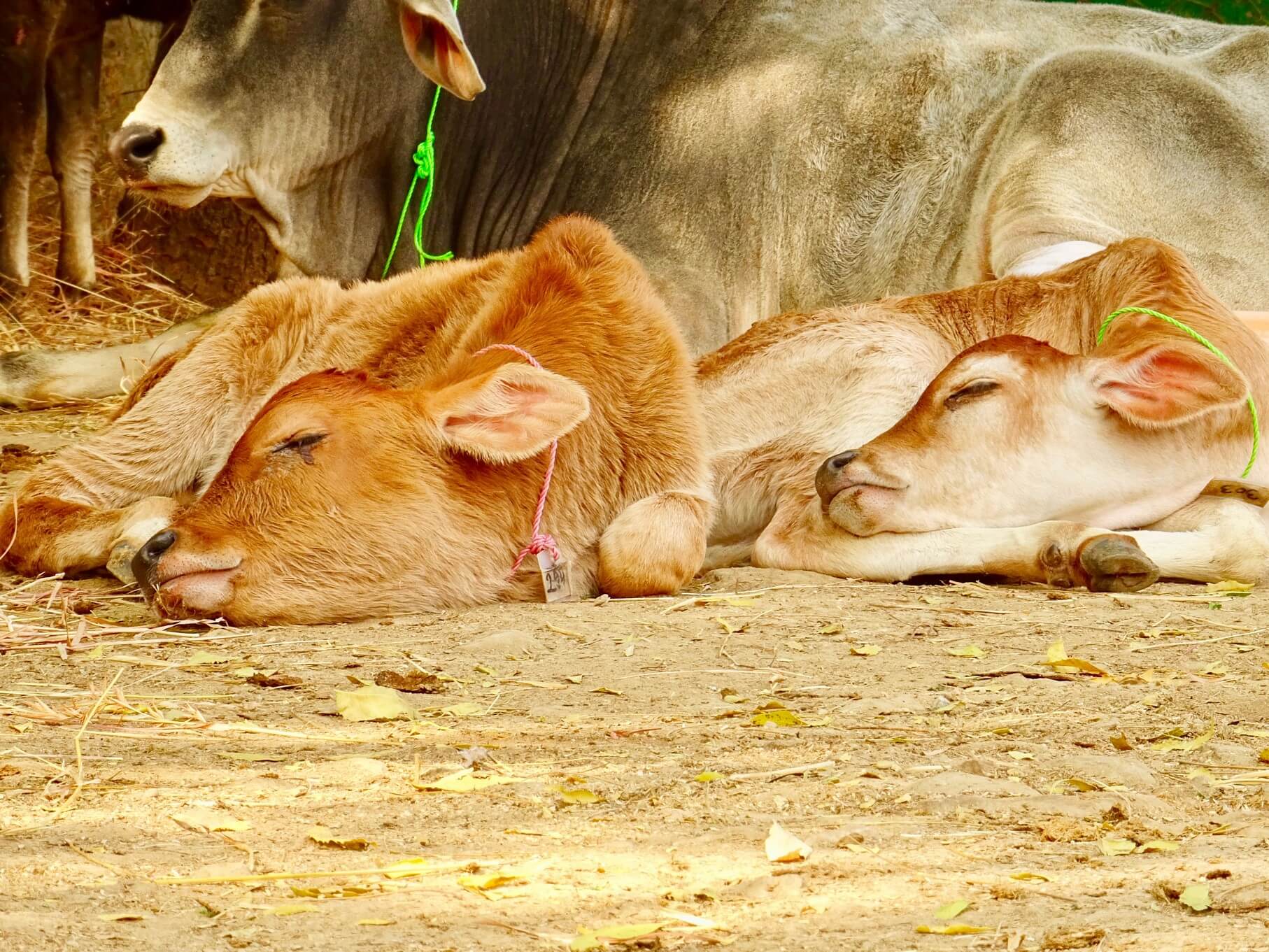 Life on the Streets
Animal Aid Unlimited are a small charity and they don't have a huge amount of space. This means that once most of the animals are recovered, they are taken back out to the streets where they were found. Many people would view this as cruel, or counterproductive. However, a lot of what they do revolves around educating the local people. Often they find that when someone cares enough to report an injured animal, and watches it being rescued by the team, they become invested in that animal's fate. Many of the dogs that they have released back to the streets are now watched over by their local communities. They also vaccinate and neuter all of them before re-releasing.
With the larger animals, they cannot keep them if they are owed by someone else. They must return them to their owner, but they take pains to educate them on how to better care for their animals. However, these who do not have homes will become permanent residents.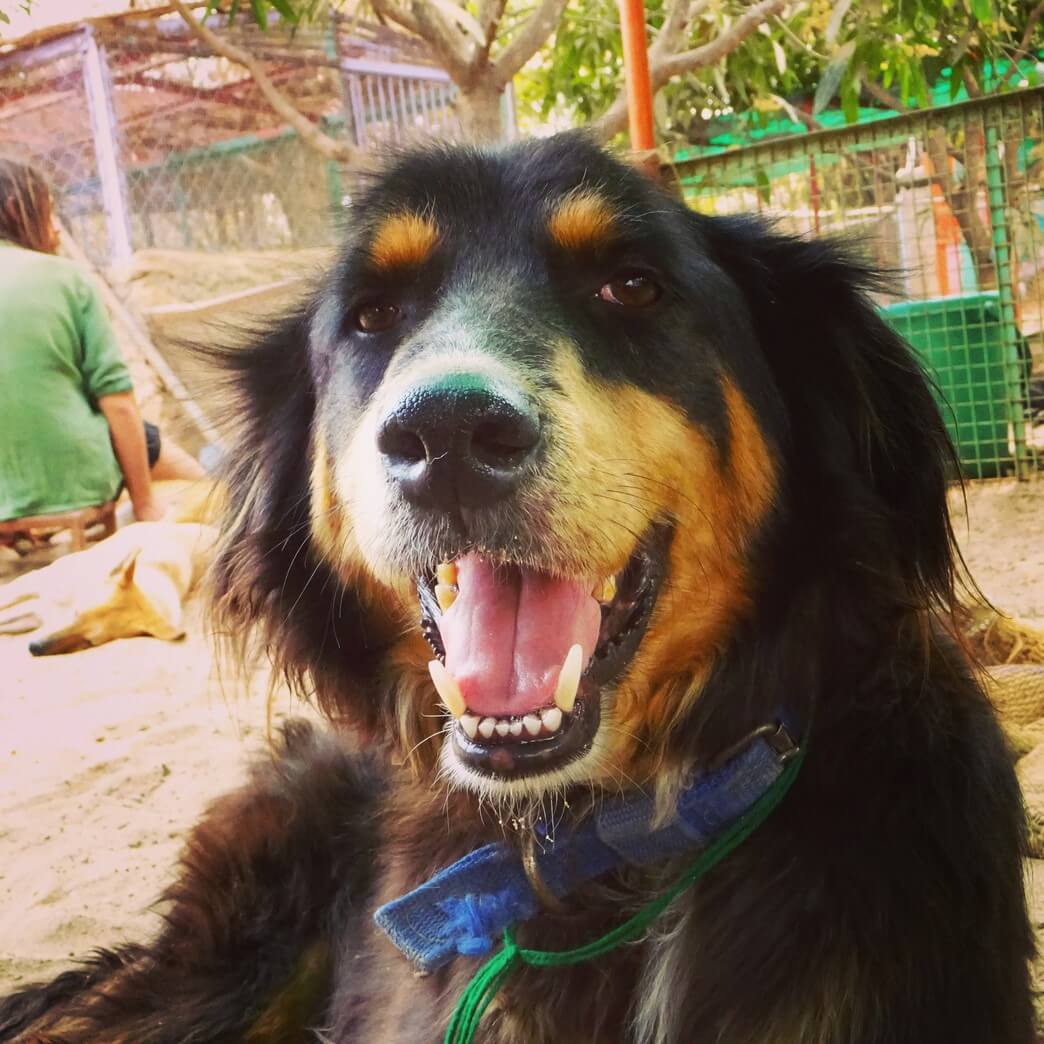 Permanent Residents at Animal Aid Unlimited
Many of the permanent residents here are dogs who have been too badly injured to survive a life on the streets. They may be blind, or missing some limbs, or paralysed. They have a safe home in a separate enclosure where they can live out their days happily. One of the key things that the charity asks of visitors and volunteers is that they spend some time with these dogs. Sitting and cuddling these cuties, and having the time to give them some love and attention was honestly one of the highlights of our entire trip to India. I wanted to take them home!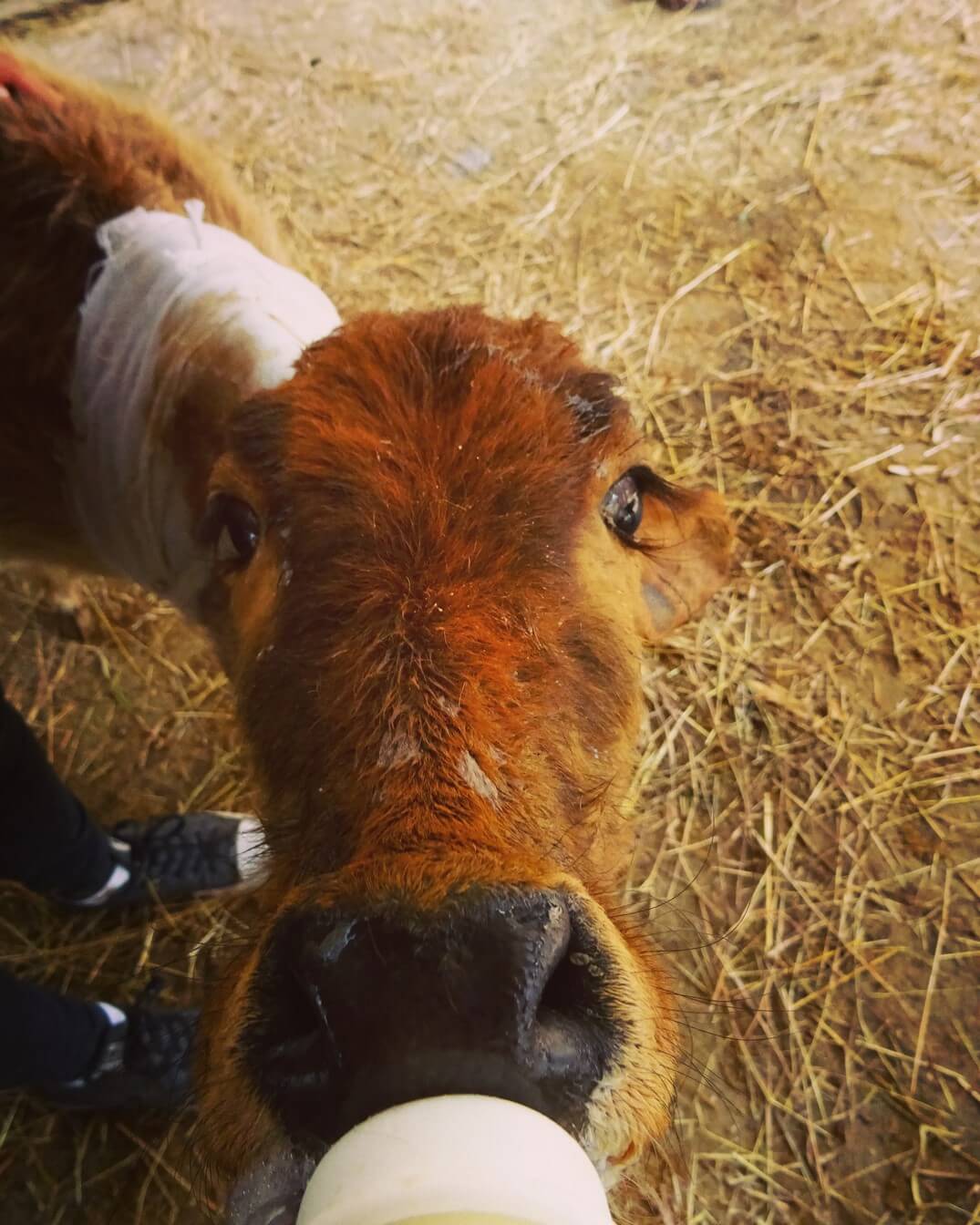 Getting Our Hands Dirty
Eventually we had to leave the disabled dogs enclosure, and help out elsewhere. There were hungry calves to be fed! We were given a quick crash course and then led into an enclosure with some very hungry little guys! They may look cute, but when they stand on your toes or squash you against the fence in their excitement to get the milk, believe me, you'll feel it! It was such a great experience though. Some were injured, others had arrived with injured or sick mothers, but they were all adorable.
After feeding time, it was time to get our hands dirty. We were told that we didn't have to help muck out the stalls. But we felt like, if you are going to volunteer your time, you shouldn't just pick the 'nice' bits. It would have felt a bit odd to stand by and watch while they were cleaning. So we got stuck in, shovelling up muck and hosing down the floor. Afterwards, we got to go and hang out with the dogs some more, so it was all worth it!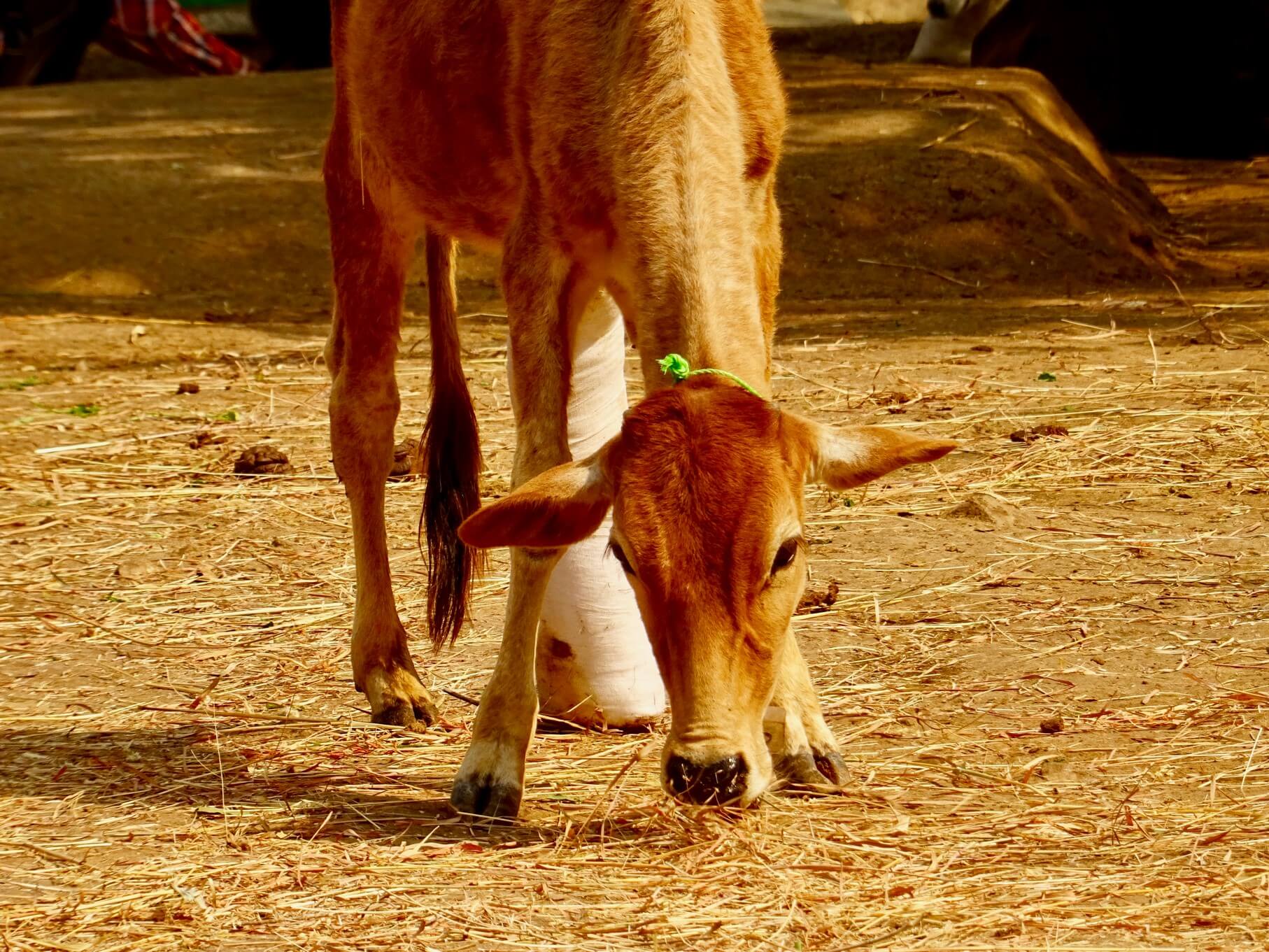 Our Number One Recommendation for Udaipur
If you visit Udaipur and you are an animal lover, we would wholeheartedly recommend a visit to Animal Aid Unlimited. It truly was a highlight of our trip. The local staff and volunteer staff clearly care a great deal about the animals they rescue, and they have had such a positive impact on the local community. Plus, you get to hang out with some adorable dogs – what's not to like? C & D xx