Things to Do in George Town: Ideas to Inspire Your Trip!
We've just spent over a week in the pretty city of George Town, on Penang Island in Malaysia. How can a city be pretty you ask? Well, take a UNESCO World Heritage old town, add in a good handful of ancestral temples, mansions and shophouses, plus a hefty dose of impressive street art, and you have George Town. And that's before we've even mentioned the friendly people and the incredible food. Here's our top tips for awesome things to do in George Town.
Things to do in George Town
Free Walking Tour
We all love a freebie! A great place to start your exploration of George Town is this free walking tour. It takes place on Tuesdays, Thursdays and Saturdays. The tour takes an hour and a half and is a brilliant intro to the old town. Our guide had lived in the city for his whole life and was extremely knowledgable about the history. His tour had a great mix of information and humour.
Get there half an hour before it starts. We saw loads of people getting turned away because the tour was full. Oh, and sun cream is pretty vital! The tour starts at the Tourist Information Centre, inside Whiteaways Arcade on Beach Street.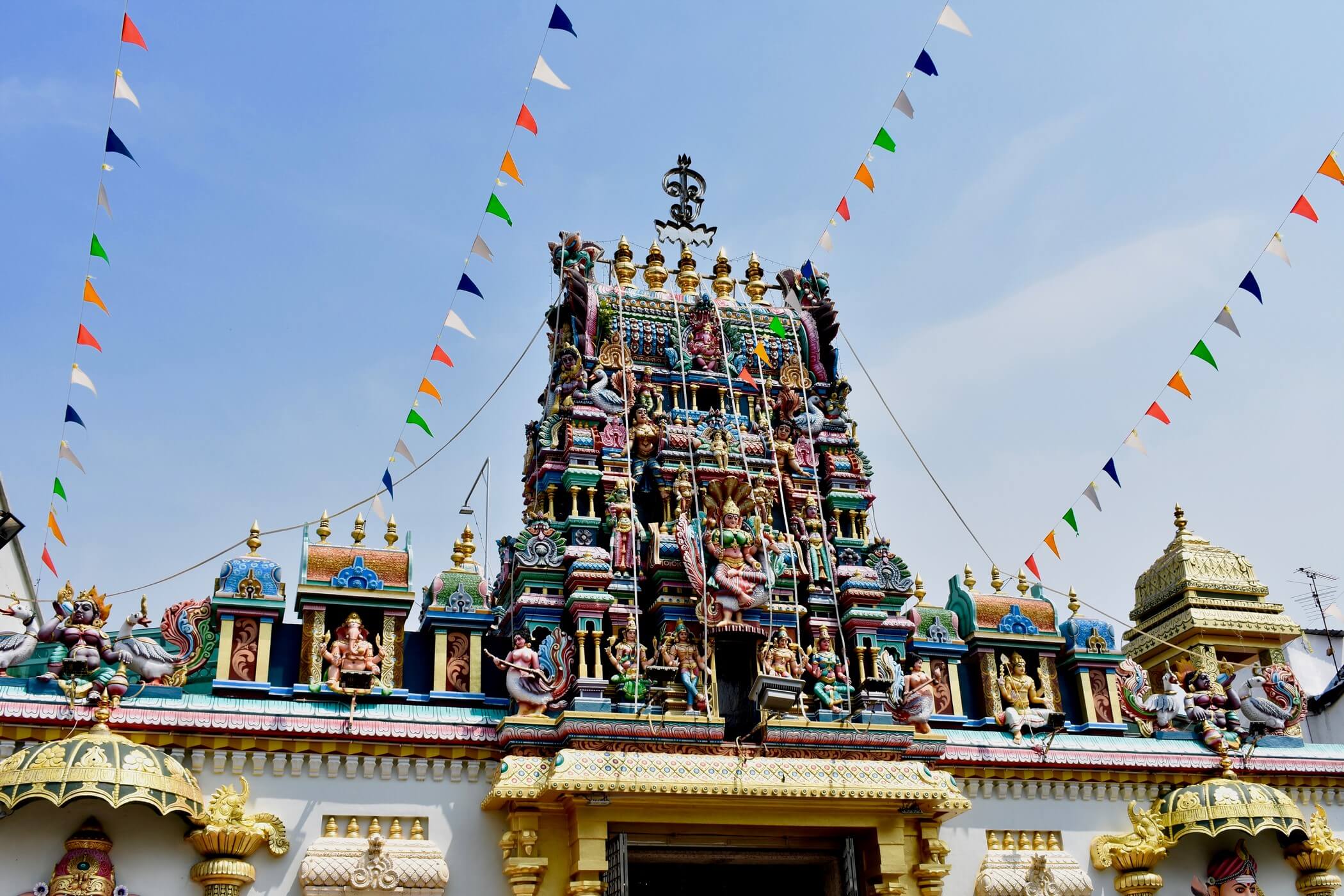 Khoo Kongsi
There are quite a few of the old Chinese clan houses and ancestral temples in George Town which are open to visitors. We chose to visit Khoo Kongsi which although it is not the oldest is certainly one of the most impressive. It was also pretty cheap at 10 MYR each! Having done the walking tour first we understood a lot more about the importance of the clan houses and why they were important. The temple at Khoo Kongsi is incredible. It's not huge, but the amount of attention to detail and intricacy is mind-boggling. There's also a small museum exhibit underneath which tells the history of the Khoo family tree.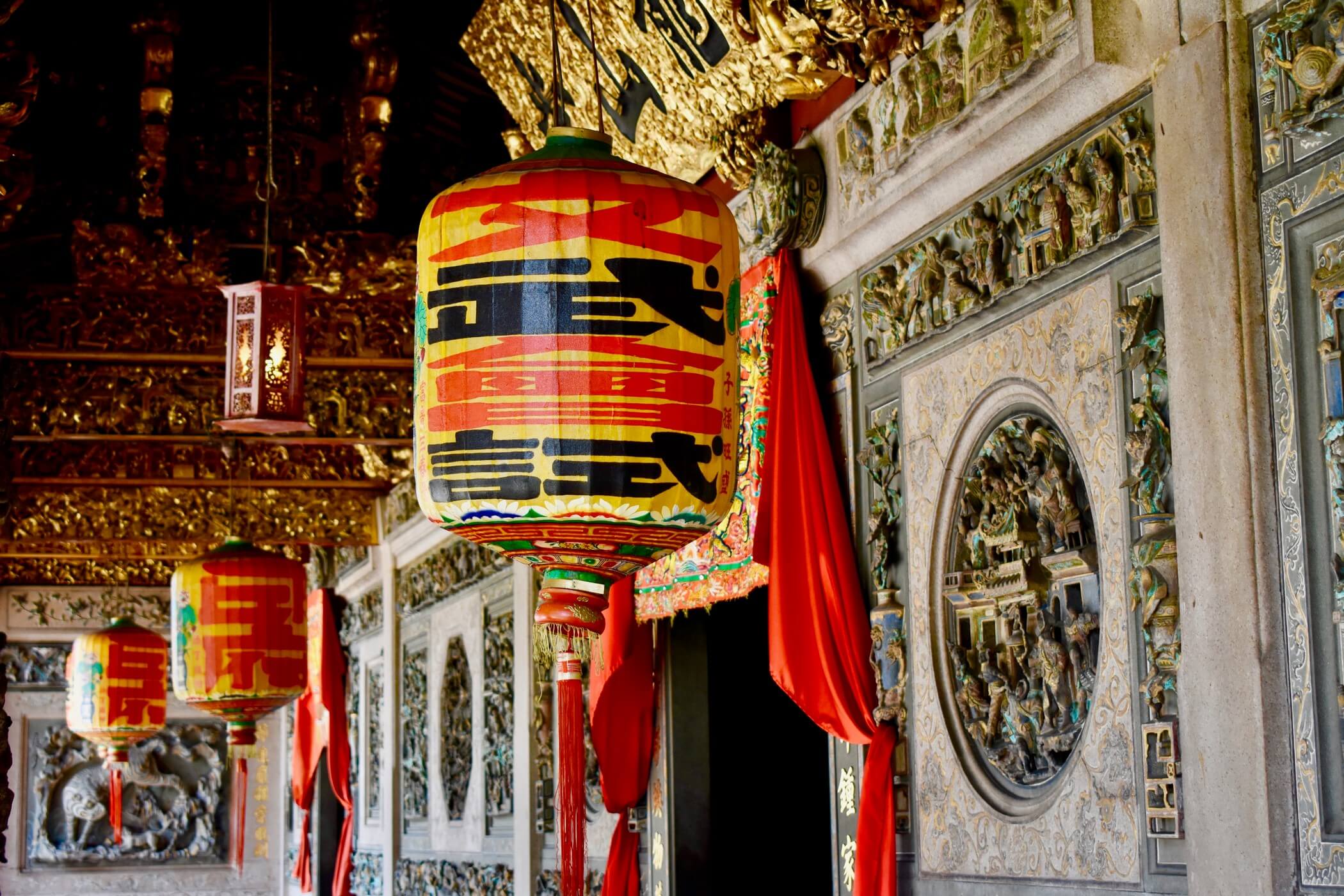 Wonderfood Museum
This was one of the pricier places that we visited at 25 MYR. We were worried it would be kind of, gimmicky, but actually it was a whole lot of fun and worth the entrance fee. It has been put together with a lot of care and attention. Malaysian's like to talk about their love of food, and how food is important to them. A lot of Malaysian's like to eat little and often, apparently they can have around six meals a day (these are our kind of people!) And all over the country there is a whole army of hawkers and street food stalls ready to cater to hungry people throughout the day!
The museum highlights the local dishes from the different cultures that make up the population – Indian, Malay and Chinese food are everywhere here, in a variety of local versions and fusions. There are also loads of fun displays of giant foods, so you can have a lot of fun posing! We liked that the museum had a focus on health and food waste too, making it educational as well as entertaining. This ended up being one of our favourite things to do in George Town.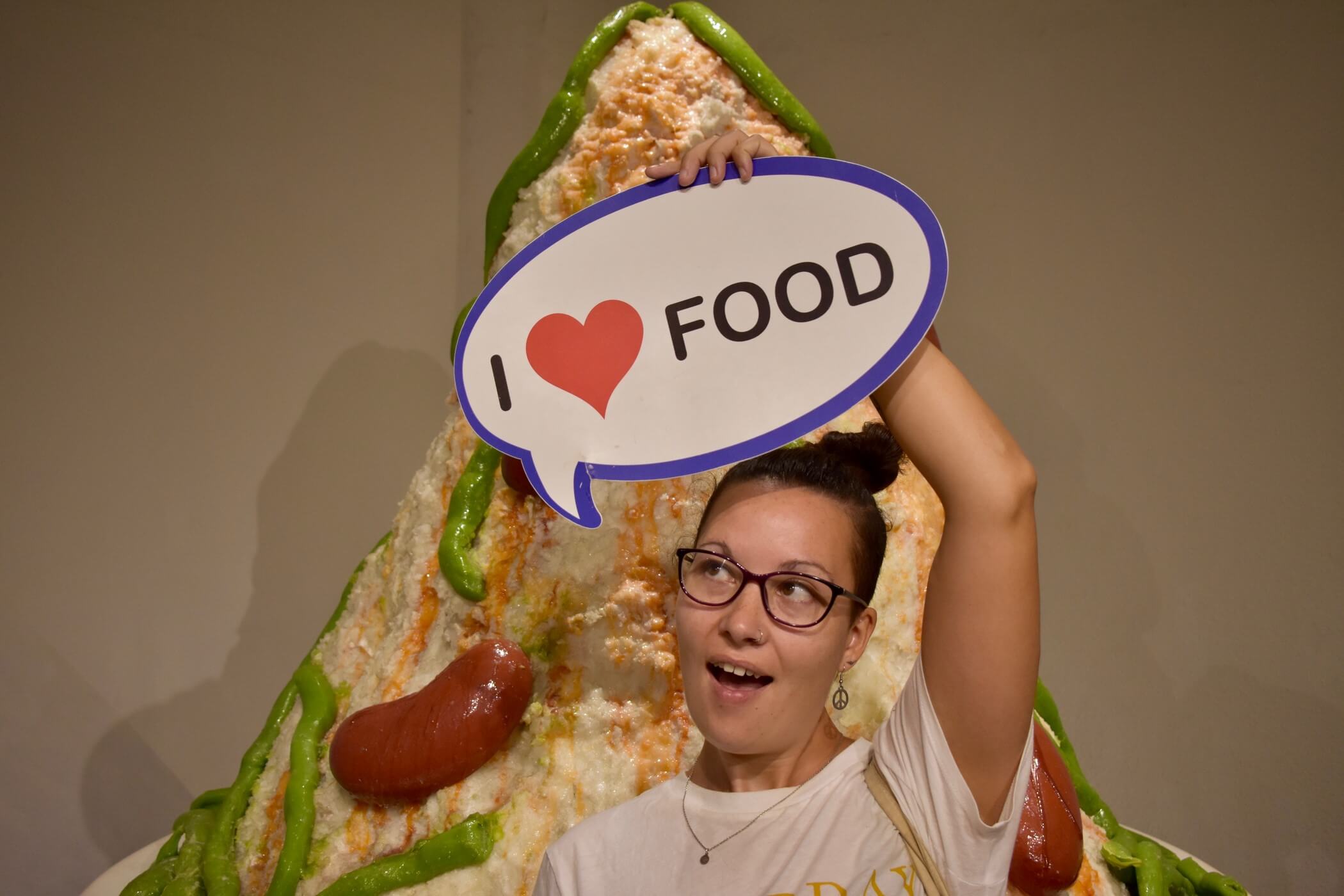 Street of Harmony
If anywhere encompasses the multicultural spirit of Malaysia it is this street. Along the length of Jalan Masjid Kapitan Keling you can find the oldest church in Penang, the oldest Hindu temple and the oldest mosque. There is also a Buddhist temple dating from 1800. Devotees wander in and out and the community mingles together (with a good handful of street food thrown in along the road too!) Each building is unique and beautiful in it's own way.
St George's Church is celebrates its centenary this year. The white pillars are solid mahogany inside, meaning that it survived the heavy bombing suffered by the city in WWII. The Goddess of Mercy temple also survived the bombing, as well as a fire in 1948. It has recently undergone a restoration project, as has the Hindu temple Sri Mariamman. Both are amazing to look at. The Masjid Kapitan Keling mosque is has a beautiful dome and minaret.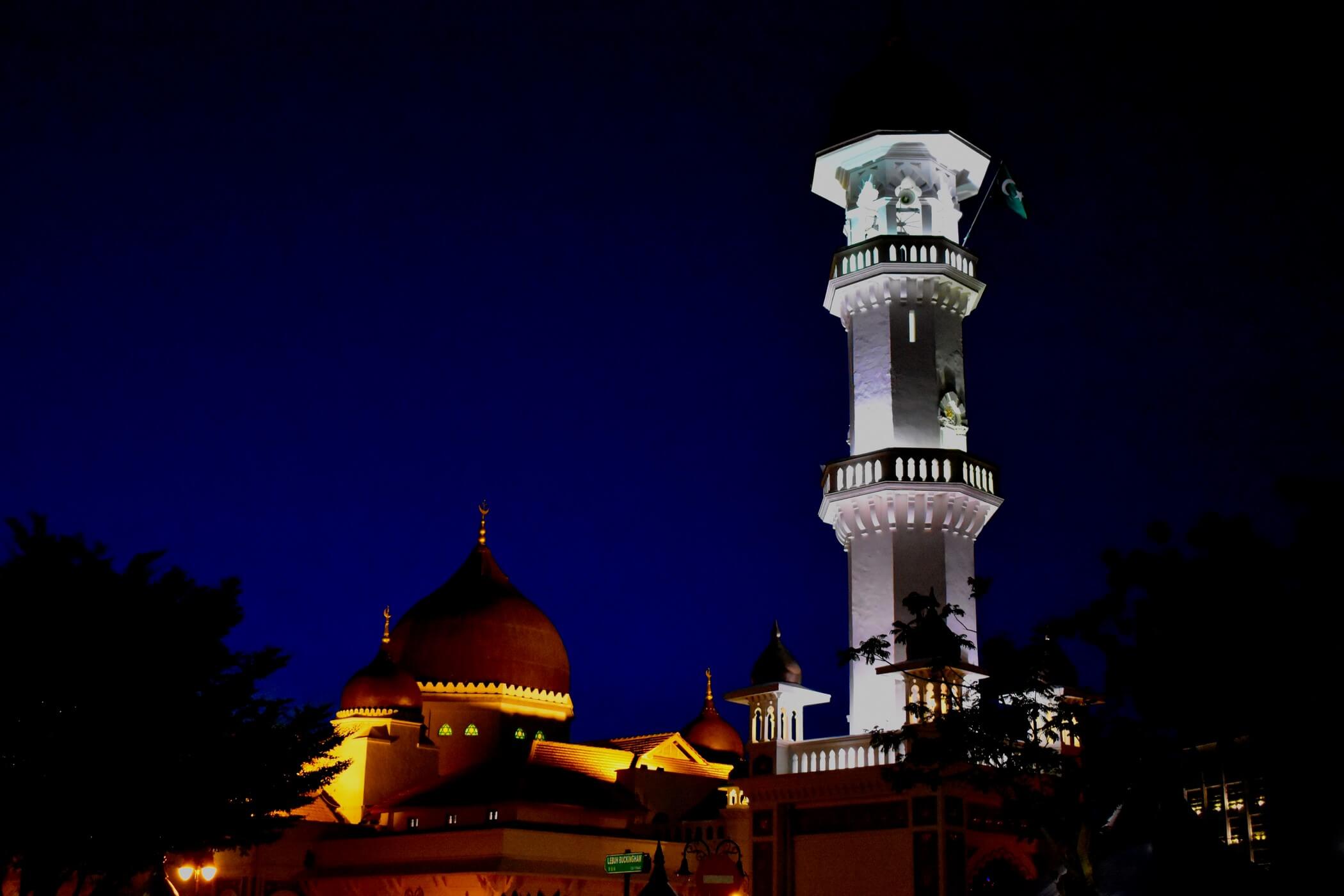 Street Art
If there is one thing that George Town is famous for (besides its food!) it is street art. Since a set of murals by Lithuanian artist Ernest Zacharevic was commissioned as part of the 2012 George Town Festival, the street art craze has taken off here and shows no signs of slowing down. Tracking down interesting pieces is one of the most popular things to do in George Town. You can find out more here.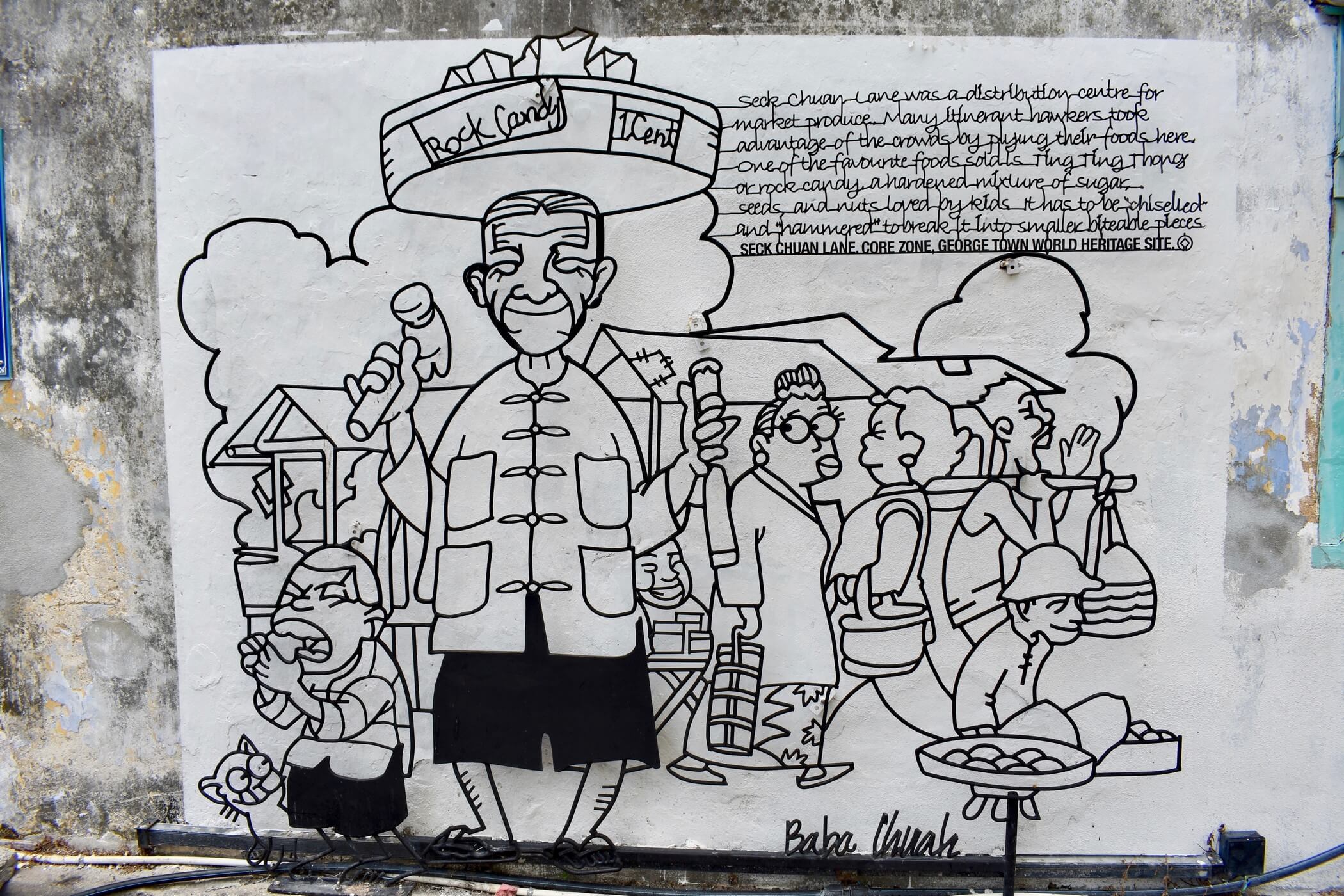 Botanical Gardens
If you're in need of some greenery, the Botanical Gardens are a breath of fresh air. And (always a plus) they are completely free to enter. There are lots of different areas, from landscaped gardens to lush forest trails. We took bus number 10, though be warned it only runs every 45 mins – 1 hour so you might find yourself waiting around and twiddling your thumbs to get back into town again. It would be a great place for a picnic, if it wasn't for the pesky monkeys who roam the park snatching any food they can get their hands on! If you don't have any food, they will leave you alone. Seems to be a popular spot for wedding photoshoots and local fitness fanatics too!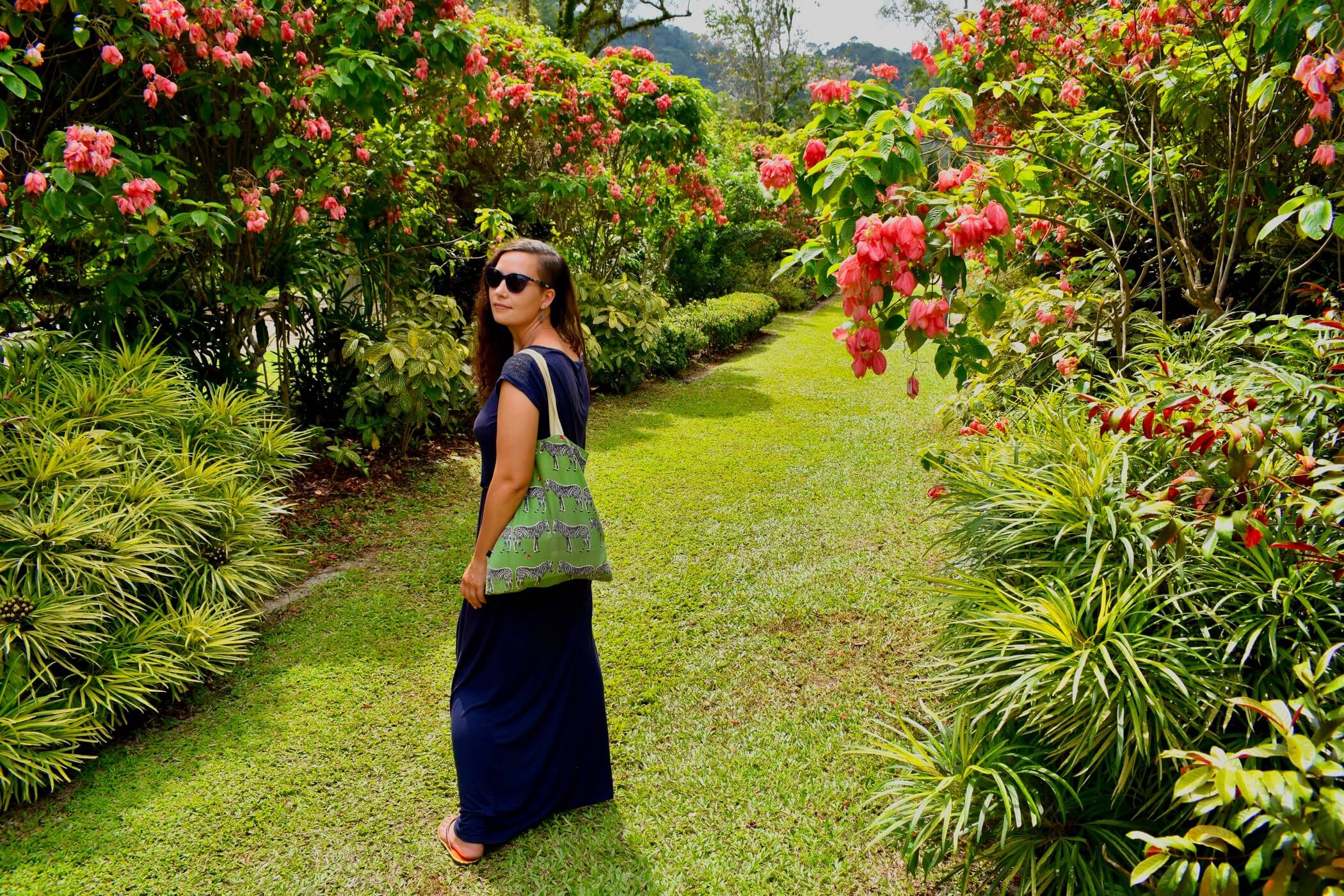 Food
Oh, the food. I wouldn't be surprised if we'd put on half a stone during our extended stay in George Town! Malaysian food is really exciting, since it is often a fusion of many different cultures. The city is a great place for veggies and vegans to enjoy cruelty-free versions of local dishes too – here's our list of the best spots in the city for hungry herbivores. From amazing authentic Indian food, huge Chinese buffets or casual Nasi Kandar joints, foodies really are spoilt for choice here.
Penang Hill
One of the most popular things to do in George Town is to, well, get out of George Town! Early settlers discovered they could take a break from the city heat at the top of Penang Hill, as well as being able to grow lovely things like strawberries and tea. Now it is a really popular spot for locals and tourists alike. Views over the city are breathtaking, and there are loads of things to entertain you once you get to the top.
We felt pretty smug since we chose to walk up instead of taking the funicular train. Mind you, an hour in to the walk, while we were sweating up a near vertical road of hairpin bends, we did wonder if it was the best idea!  The 5k walk starts from the Botanical Garden on a well marked paved track. It was a really scenic walk but be warned, it is mostly very steep! The sense of achievement at the top was worth the effort though! However, we did cheat and get the little train back down again.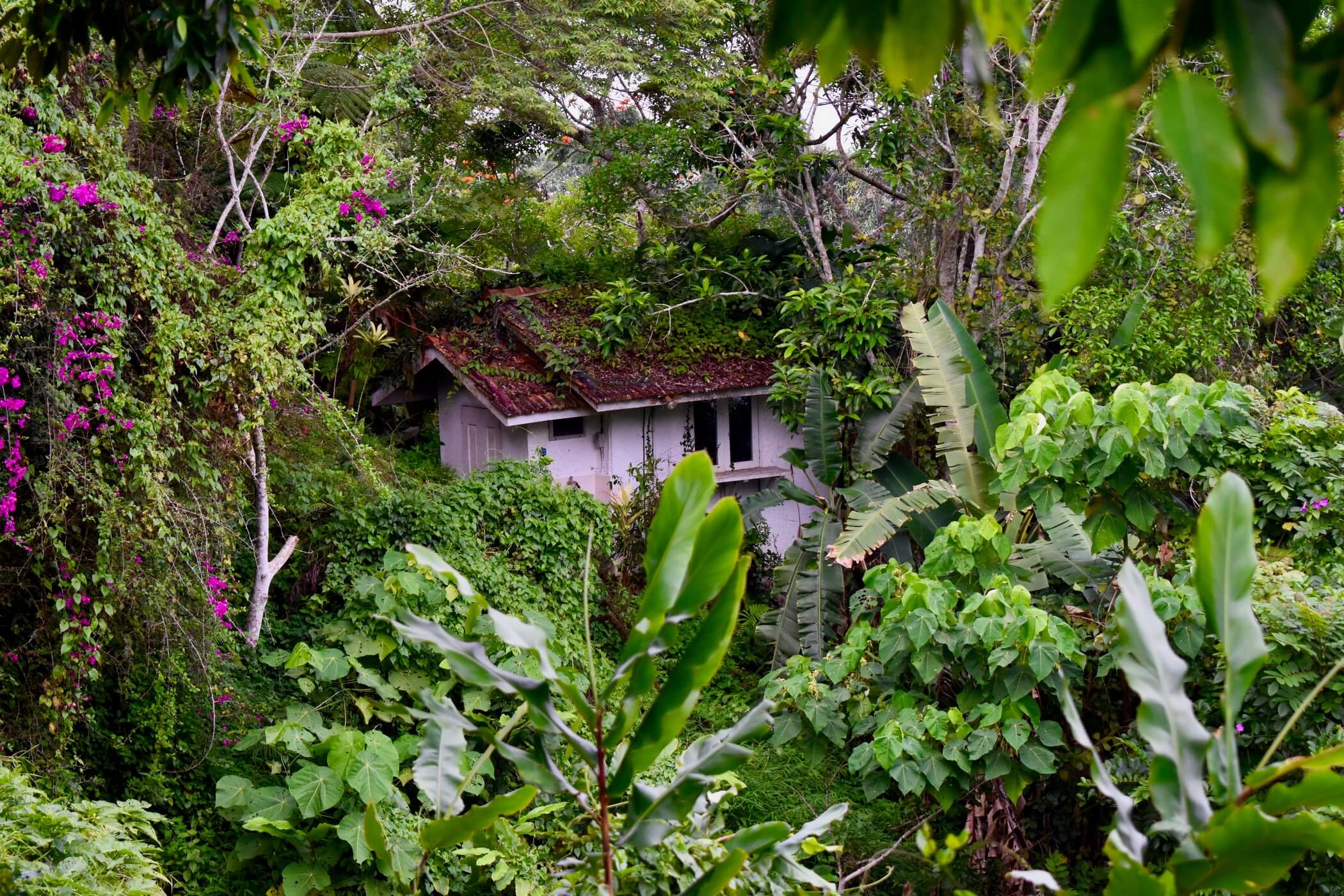 Fort Cornwallis & Seafront
The fort is mainly ruins, but the surrounding area is a lovely spot for an evening wander as the sun sets. Families and couples stroll along the seafront or around the park as the sky turns pink, and the street food vendors set up for the evening. Just walking around the city is one of the best things to do in George Town. Every street hides another interesting building, colourful mural or food stall!
We hope you enjoyed this list of things to do in George Town. Please let us know in the comments if you have any suggestions to add! C & D xx