Street Art in George Town: A City Back From the Brink
The street art in George Town, Malaysia, is one of the main draws of this pretty UNESCO World Heritage Site. Tourists love to wander the streets of the old town, taking pictures and posing next to the 3D pieces, or pointing out the charming old Chinese shophouses and intricate temples. A little like Ipoh or Melaka, it's a great city to get lost in – it seems there is something interesting around each corner. But it hasn't always been this way. Buckle up guys, it's time for a (short) history lesson!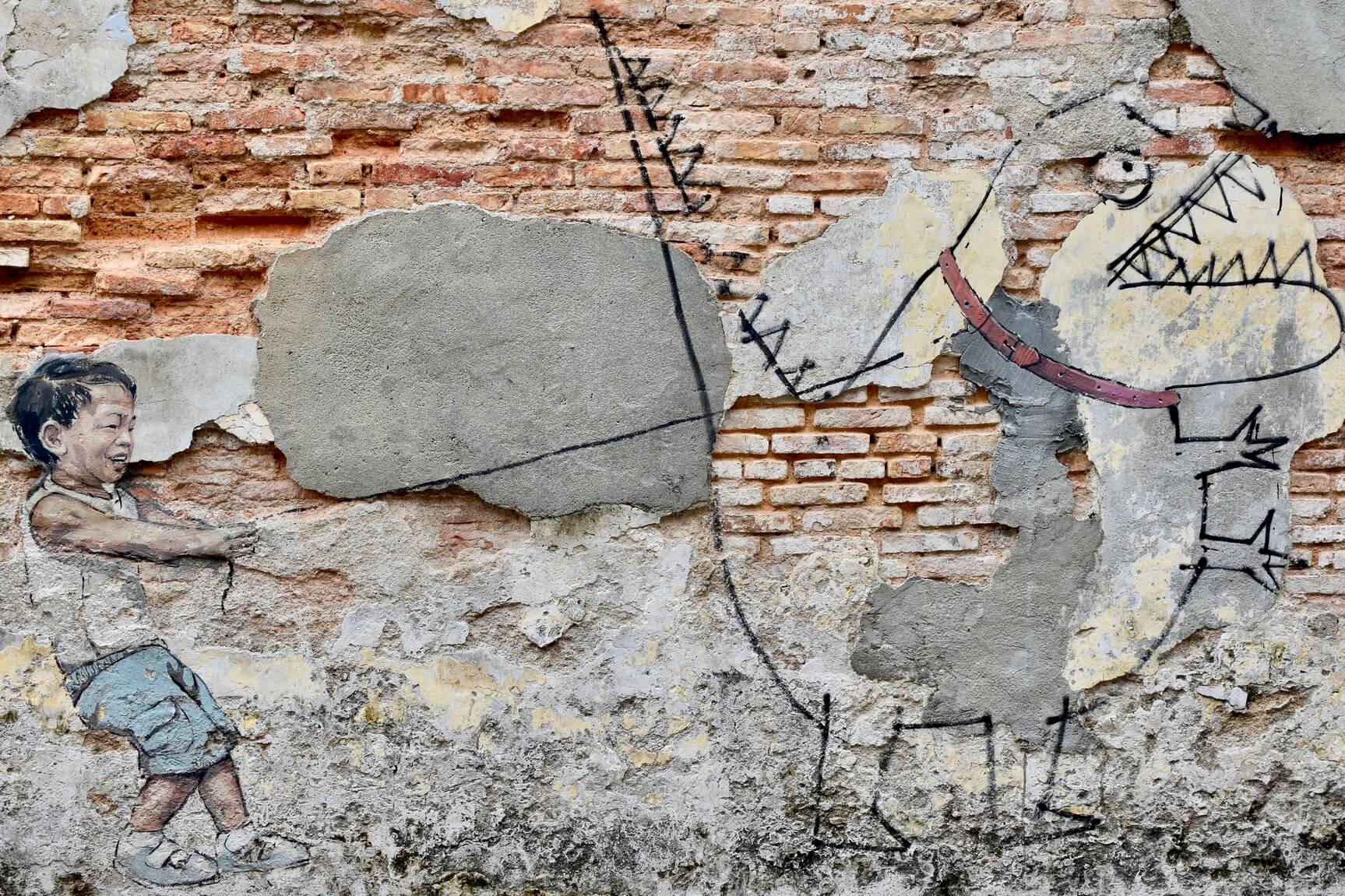 George Town – The Early Days
The British East India Company claimed Penang island in the late 18th Century, after an agreement with the Sultan of Kedah. On 11th August 1786, the Union Jack was raised and the new city was named George Town in honour of King George III. Because it was established as a free port (no pesky tax or duties necessary) the popularity of George Town as a trading post boomed. Throughout the 19th Century the city grew, becoming a home for traders, intellectuals, authors and revolutionaries.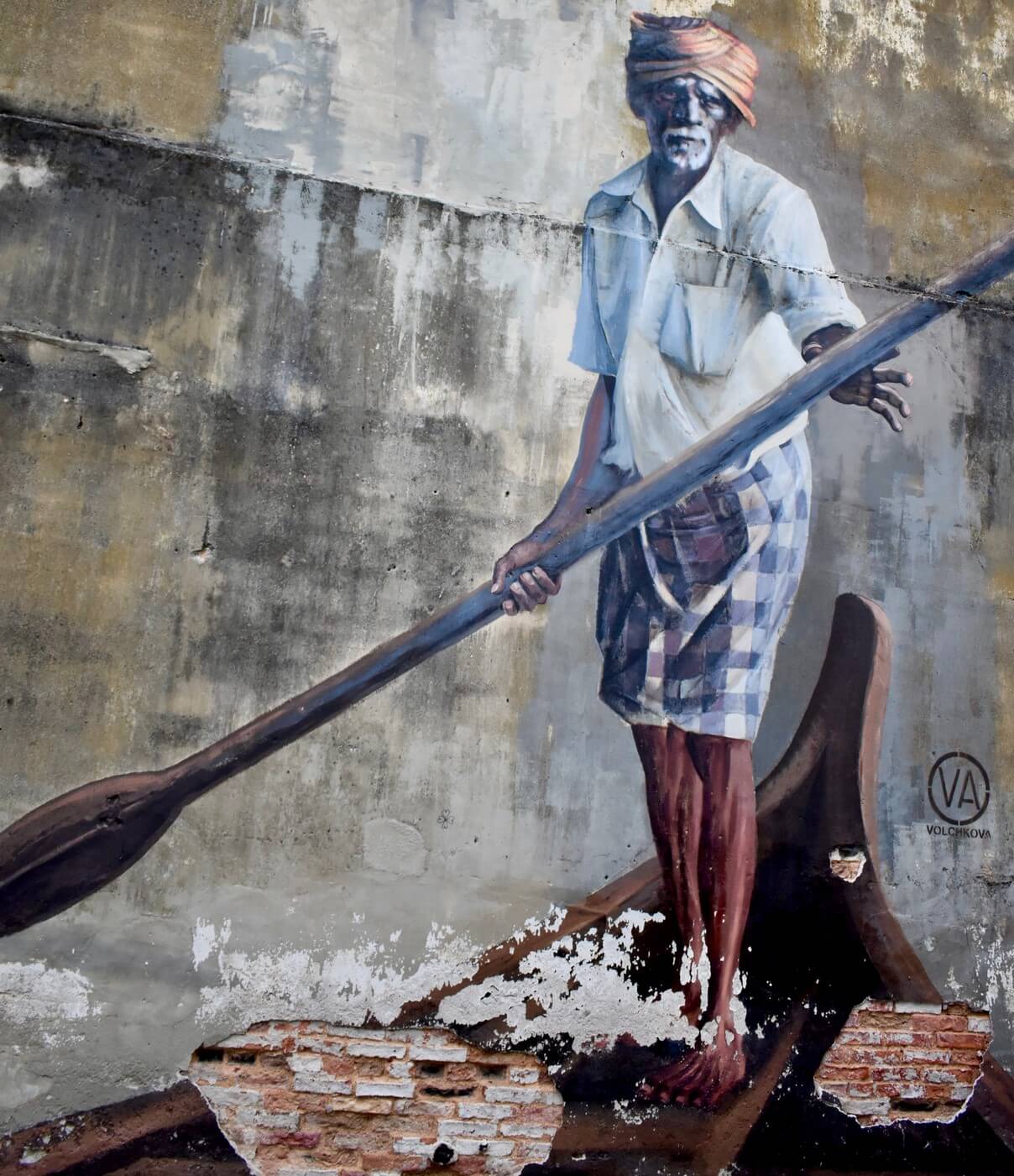 Like much of Malaysia, the city has a proudly multicultural population, stemming from its importance as a trading centre. Today, you will still find Chinese, Malay, Indian and Peranakan communities living side by side, as well as other ethnicities. The street art in George Town often reflects this.
War, Suffering and Decline
George Town did not fare well in the 20th Century. During WWII, after suffering repeated air strikes from the Japanese Air Force, the British forces abandoned Penang (and covertly evacuated the European population). From 1941-45 the city suffered at the hands of a brutal Japanese occupation.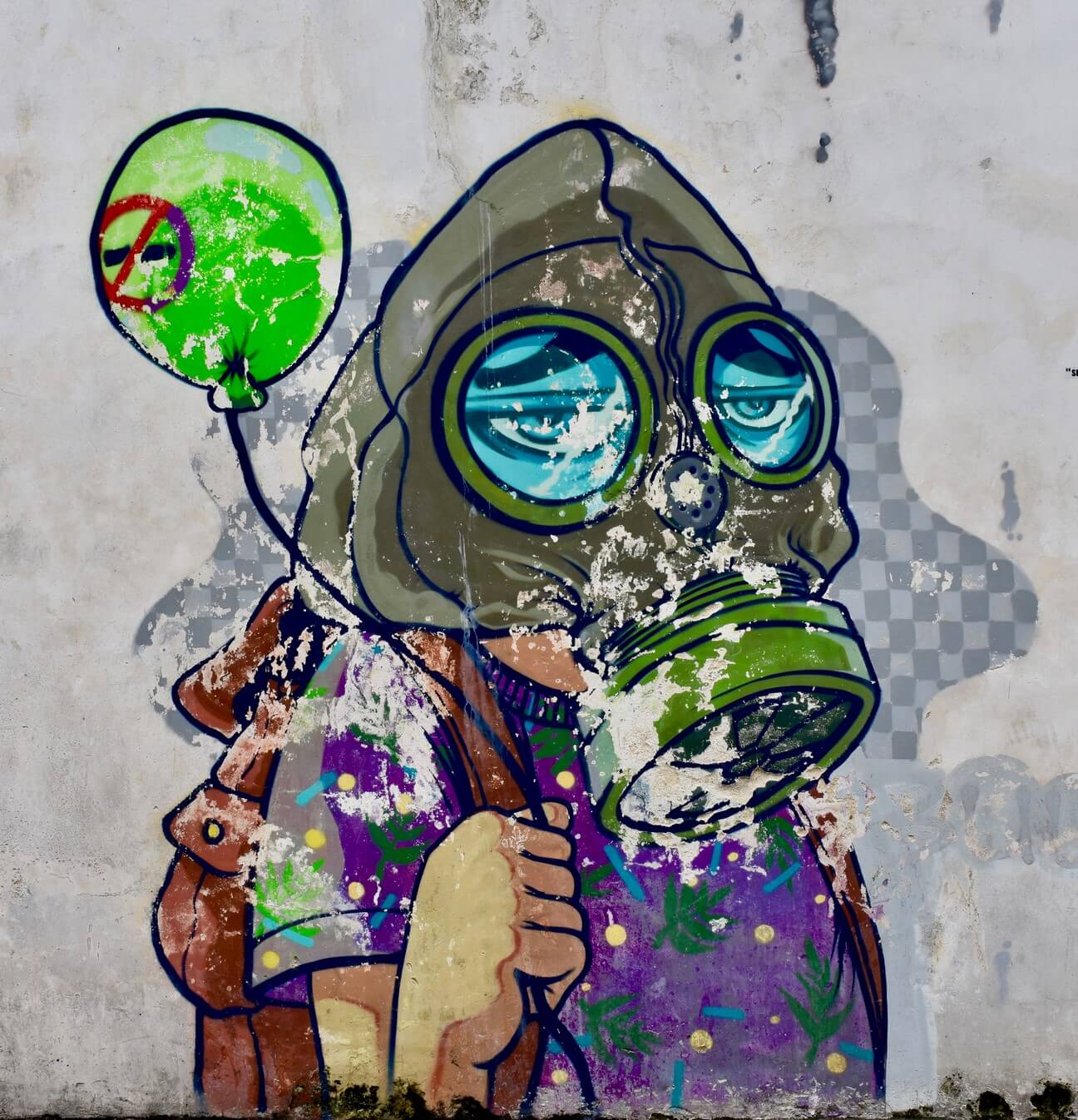 After Malasia achieved independence in 1957, there was a brief window of stability. Unfortunately, the city's free port status was revoked in 1969. This lead to an almost fourty-years-long decline. The city suffered high unemployment and younger generations left in search of jobs elsewhere. People moved out of the historical centre due to rent hikes, and the old town began to fall into disrepair.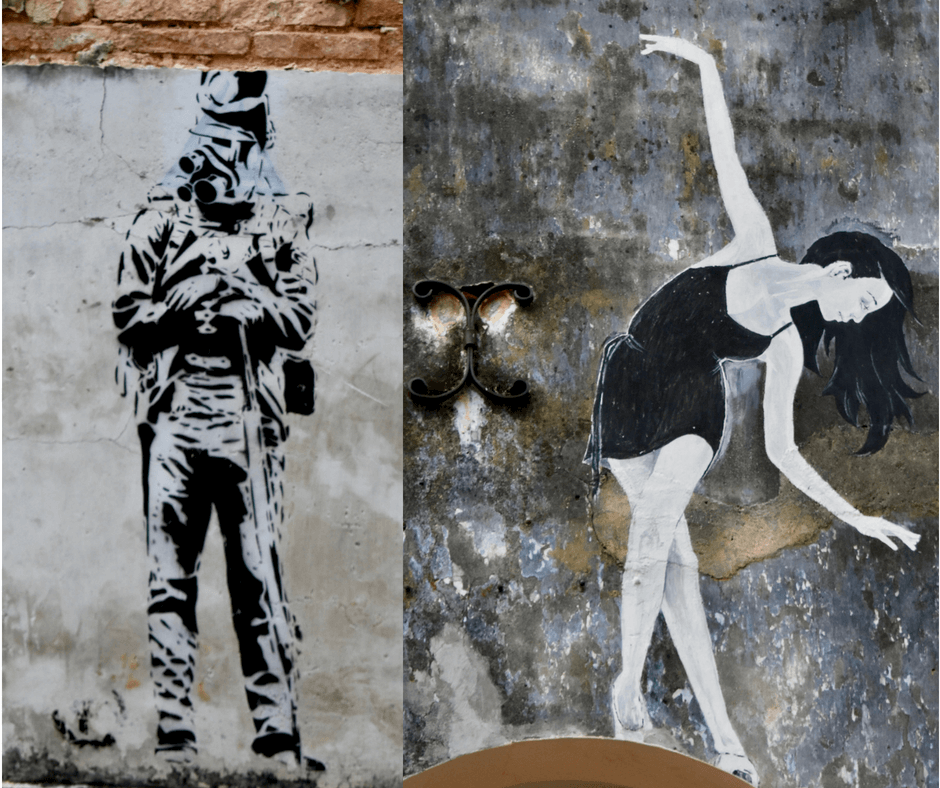 Street Art in George Town and the UNESCO bid
That might have been it for George Town. But thankfully, the city was designated a UNESCO World Heritage Site in 2008. This was in recognition of the unique historical and cultural significance of the old town. It sparked a huge clean-up, as well as a much-needed boost in the economy due to an influx of visitors. It was a regular renaissance!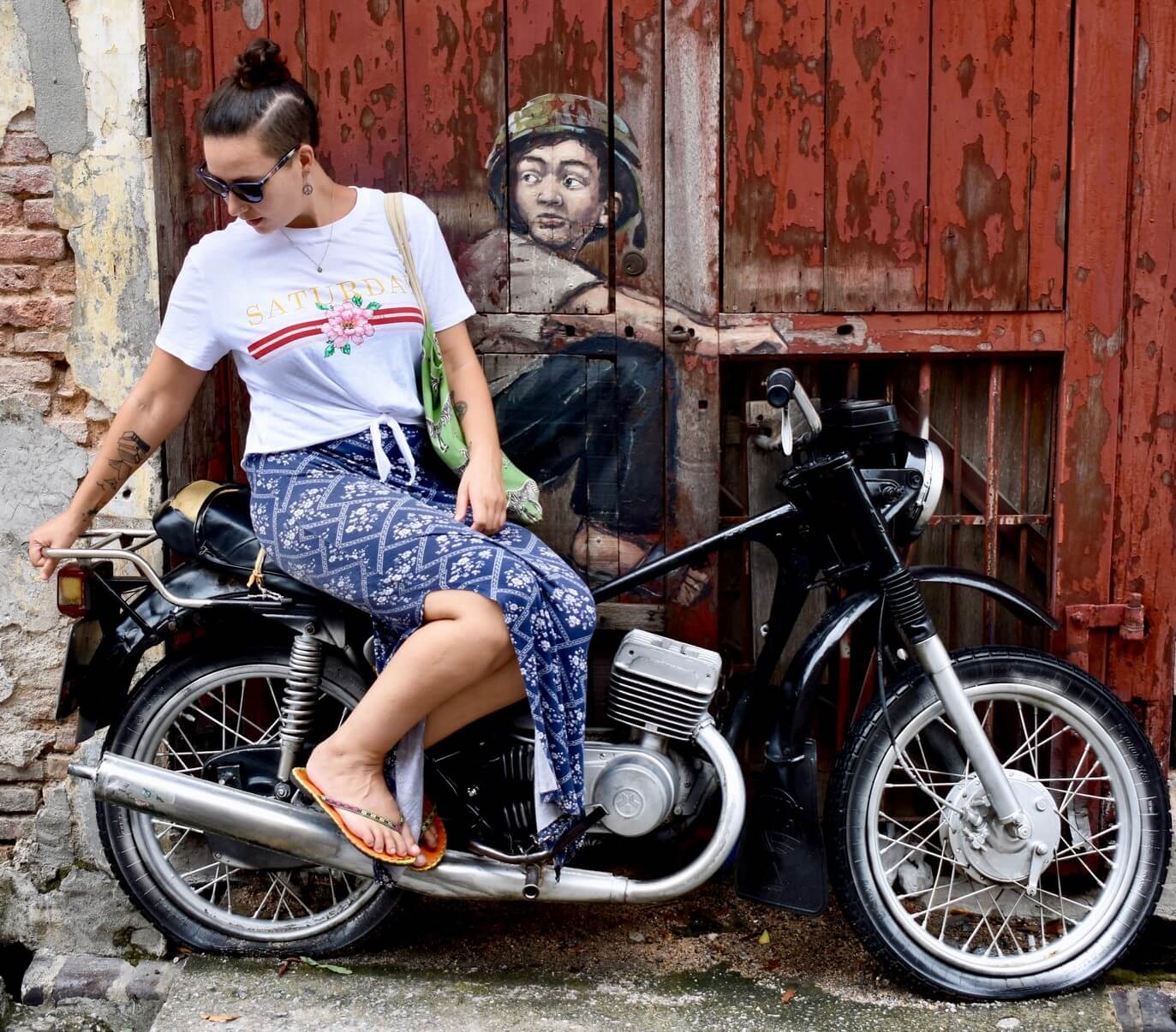 The street art in George Town celebrates the culture and history of the city. There are many different types of murals and installations. The most notable two types are the collections of murals and 3D pieces by Lithuanian artist Ernest Zacharevic, and the steel rod caricatures which are dotted all over the old town.
Street Art in George Town – Ernest Zacharevic
These murals depict local people and customs. They are quite playful, since a lot of them are 3D and encourage the viewer to join in and become part of the scene. You can laugh along with his Little Children on a Bicycle as you perch on the saddle. Or pretend to cling on behind Boy on a Bike.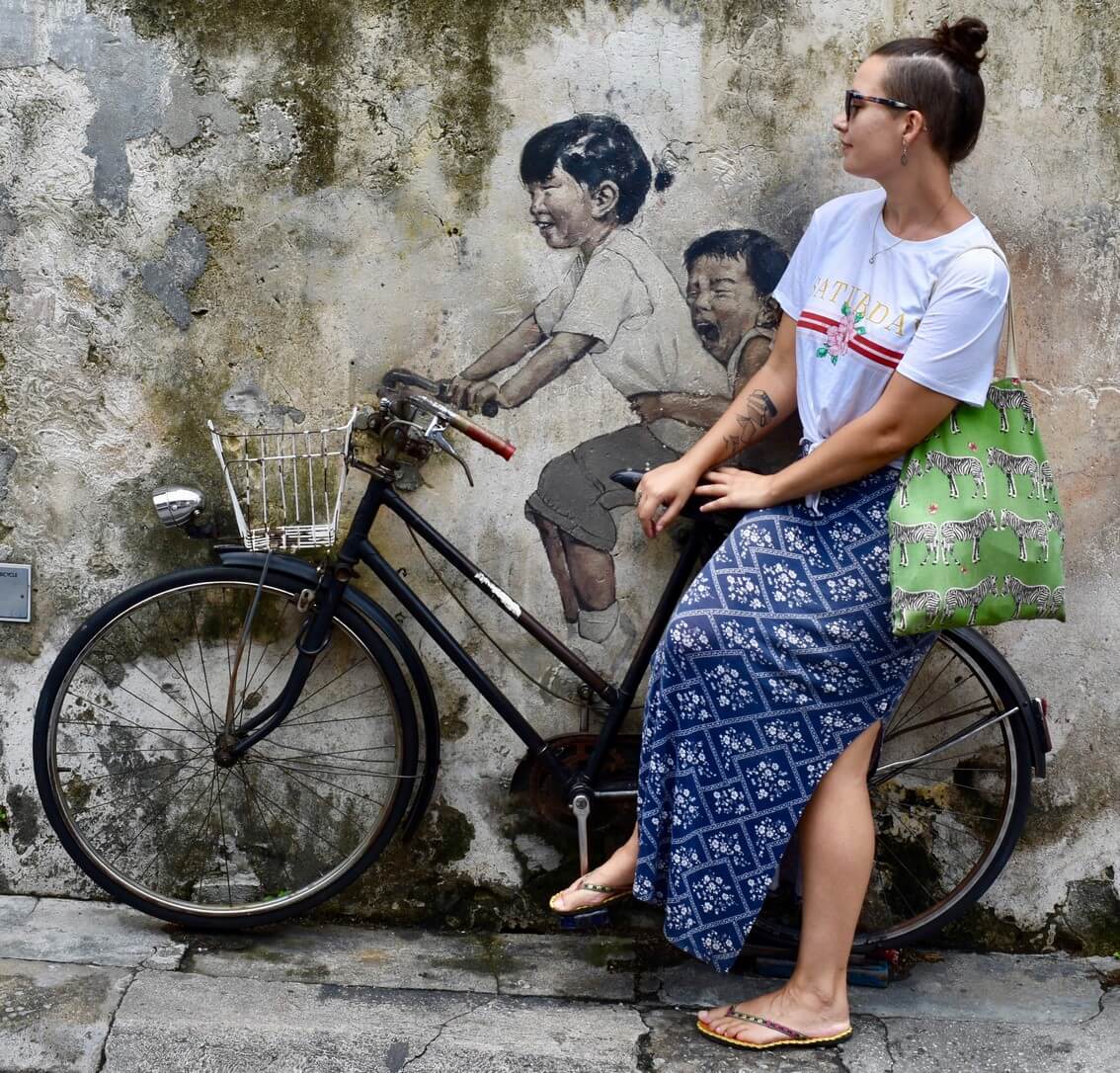 Street Art in George Town – Steel Rod Sculptures
These are made by a design company called Sculpture At Work. There are SO MANY of these that we haven't seen them all. It would take you days to find every one! We really liked these sculptures. They are funny and a little tongue in cheek, but also informative.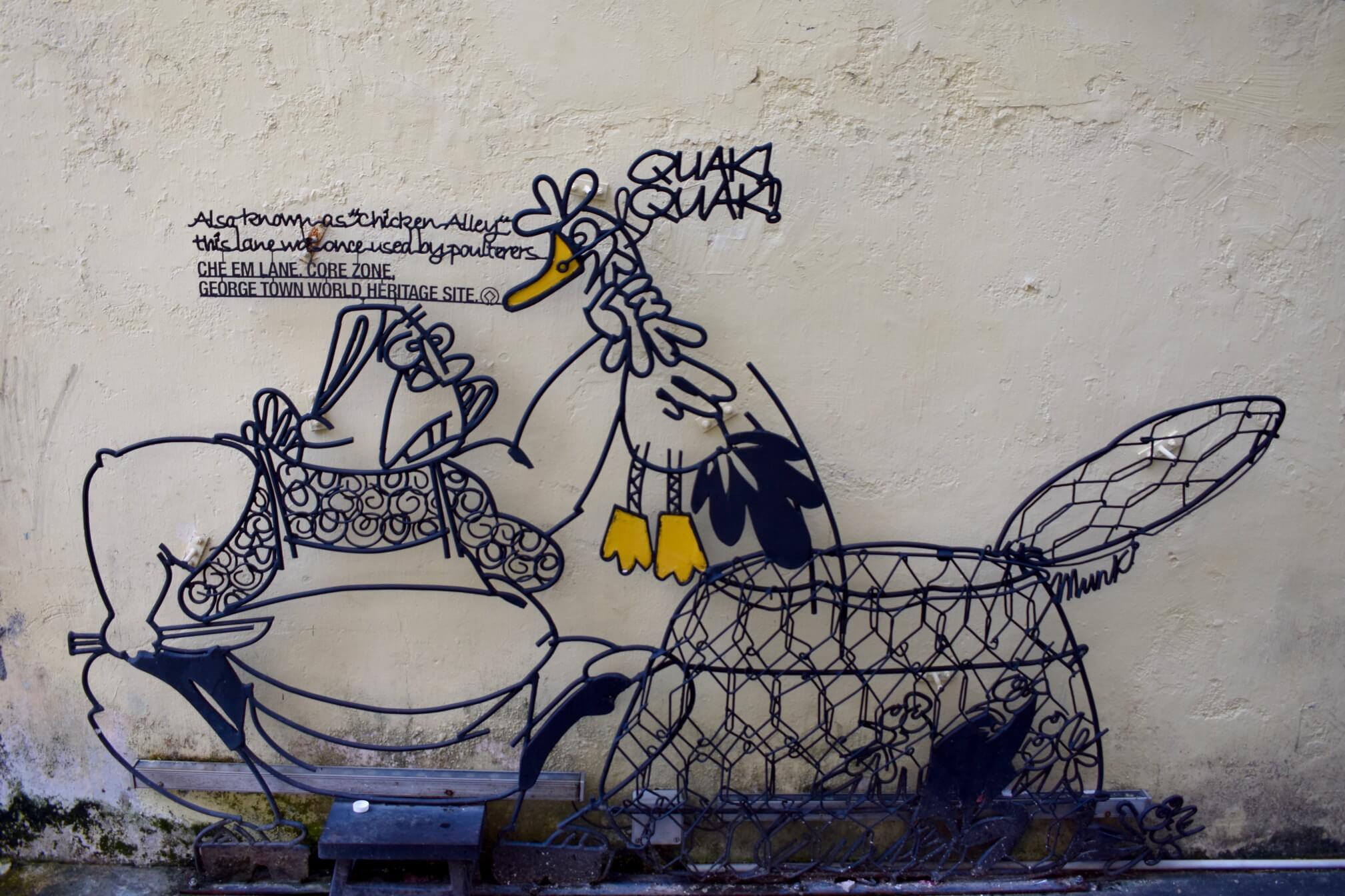 They mark certain areas of the town, or depict particular local communities or activities. Favourites include the one located on Love Lane, where a man is hanging out of his mistress's window to hide from his wife, or the scene depicting the fortune telling parakeets. We also love the old man peddling rock candy.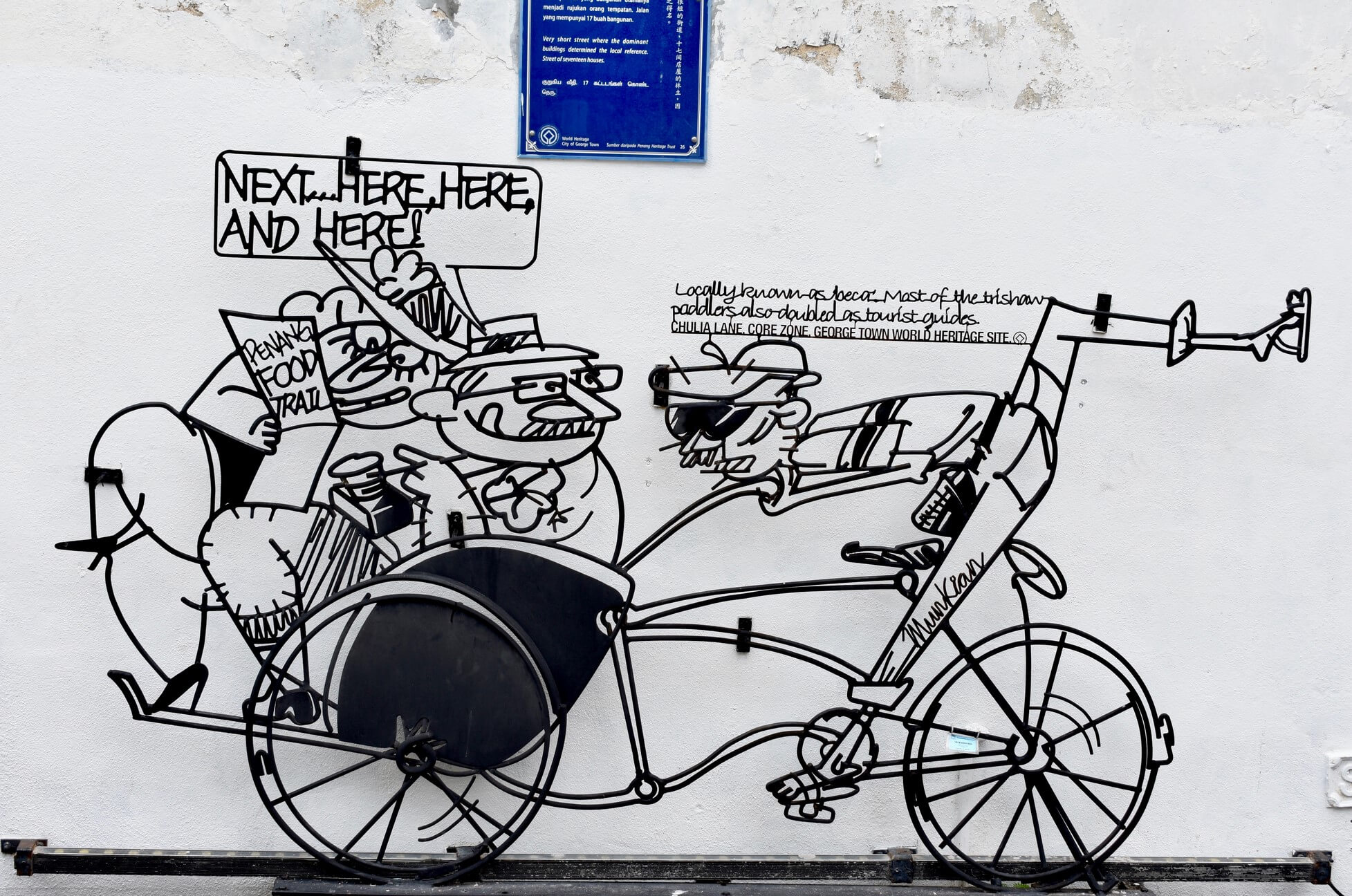 Street Art in George Town – Other Favourites
It seems like street art is everywhere you look in George Town. As well as the 'official' commissioned pieces there are paintings everywhere. There are huge ones which take up the whole side of a building, to tiny hidden ones. We loved the 'gangsta' penguins. There's also a gigantic multi-coloured chicken which took our fancy!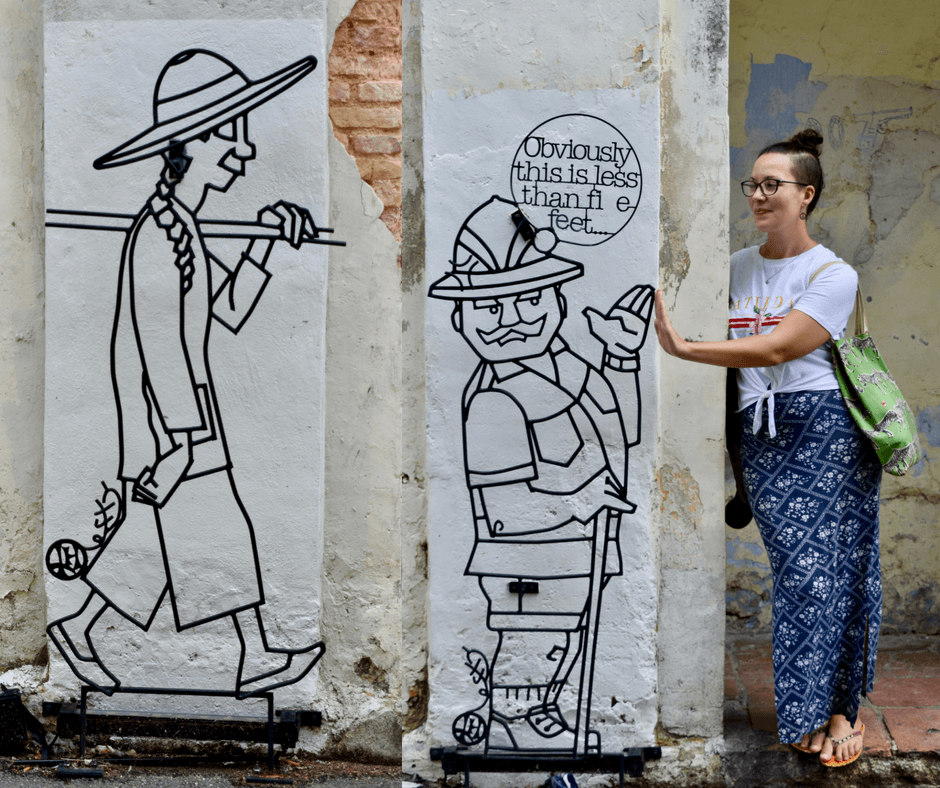 All in all we'd totally recommend a visit to see the street art in George Town. However, it's just one of many reasons to visit this pretty and vibrant city. Not least, the fact that it holds the crown for best food in Malaysia (perhaps even in all of Asia!) Our next post to follow will be all about the amazing food we've been eating on our trip here, so stay tuned!